The EMDR Course that can

Transform Your Practice
Walk the path to trauma resolution — step by step.
In addition to improved practice outcomes, effective integration of EMDR can lead to the long-term trauma resolution that your clients so desperately desire.
Here is your invitation to transform your work with trauma clients...
EMDR Step-by-Step
is a comprehensive course with recognized trauma specialist, veteran clinician, sought-after national trainer and best-selling author on trauma, Linda Curran, that will provide you with practical strategies for effective implementation of EMDR into your practice.
You'll see HOW to turn theory into practice.
Linda's training focuses on the development of clinical assessment skills with regard to client safety and stabilization — specifically for therapists who want to process traumatic material using EMDR, the groundbreaking treatment method used by leading innovators such as
Bessel van der Kolk, MD
and more.
Through
in-session demonstration
, instructive commentary, and expert guidance and support, you'll learn to safely and effectively utilize EMDR for traumatic stress treatment.
Imagine the relief
your clients will experience with this effective, break-through treatment.
Imagine the satisfaction
you'll feel knowing that your clients' outcomes stem from effective EMDR training, skill development, and practice.
Imagine the confidence
you'll have when treating even your most challenging clients.
It's time to begin the journey
...and this EMDR course is your first step.
EMDR: Step by Step
With In-Session Client Demonstrations
Valued at $354.95
Today Only $169.99 — An Unbelievable Value!
Earn up to 8.25 CE Hours — included in the course tuition.
Linda Curran, BCPC, LPC, CACD, CCDPD, has interviewed the world's leaders in trauma, including Bessel van der Kolk, MD; Peter Levine, PhD; Babette Rothschild, MSW, LCS; Stephen Porges, PhD; Janina Fisher, PhD; and many more, to discuss how EMDR can be effectively used with your trauma clients.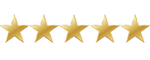 "Excellent Course — professionally presented and most interesting."
—Eugene, Psychotherapist (Logan, WV)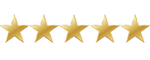 "Thank you so much! I thought this training was great, and just what I needed to get motivated to pursue competency in and use EMDR."
—Julane, Psychotherapist (Edmond, OK)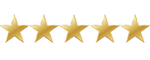 "What an outstanding presentation! Very comprehensive, clear and practical, Thank you so much for the professionalism. I sure appreciate having the experts on trauma added to your course, I look forward to more PESI courses of such high quality."
—Rocio, Psychotherapist (Chandler, AZ)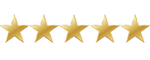 "...Curran made learning EMDR very easy and user friendly. She is genuinely concerned with maximizing the learning experience and is very willing to freely share her knowledge. I now have a clear and effective way to help my clients. I highly recommend this course and can say that you will have a wonderful experience with a very committed and skilled clinician. Well worth your time."
—Jeffrey, Psychologist (Sinking Spring, PA)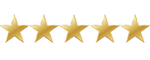 "[Curran's] EMDR training is second to none. She is an excellent presenter with a presentation that can only be an asset to your practice and to your patients."
—Simone, Psychologist (Gulfport, MS)
Here's what you'll learn in this online training:
Client Readiness & Imaginal Resources
In this module, Linda will help you develop skills for client safety and stabilization, ensuring your clients have the support and skills necessary for EMDR. Through in-session demonstrations, you'll see how to guide clients imaginal resource development.
EMDR client readiness including checklists and demonstrations
Creating client-driven imagery for the development of internal resources
Client demonstrations of "Tapping In" imaginal resources
Standard and Modified Protocol
Understand the differences between the original 8-phase EMDR protocol, and the clinically-based modified EMDR protocol. Linda will provide insight on the necessity for clinical modifications when using the standard protocol's "script". With an understanding of the four essential elements of EMDR modified protocol, you'll learn how to modify intelligently.
Original 8-Phase EMDR Protocol, Modified EMDR Protocol, and the differences
In-depth client demonstrations using both protocols
Additional Client Demonstrations
See the modified protocol in action again, along with a client demonstration using the future template.
Additional modified protocol client demonstration
Demonstration of the future template
Additional resource suggestions
Plus, if you register today, you'll get these additional bonuses (valued at $124.97):
Best-Selling Workbooks in PDF Format
101 Trauma-Informed Interventions: Activities, Exercises and Assignments to Move the Client and Therapy Forward
"This is an imminently practical workbook that shows a variety of invaluable techniques to get centered, calm and organized. An effective and enjoyable guide to help you feel in charge of yourself."
—
Bessel A. van der Kolk, MD

Trauma Competency: A Clinician's Guide
"...pragmatic...fascinating read."
—
Robert C. Scaer, MD
"It should be in every clinician's office — and in easy reach."
—
Peter A. Levine, PhD

Bonus Videos & Resources
Client Readiness & Imaginal Resources
CE Video: Intro to the 8-Phase EMDR Model + Client Demonstration
CE Video: Mistakes Made, Lessons Learned with Bessel van der Kolk, Janina Fisher, Peter Levine, and many more. Join the world's preeminent trauma experts as they share not only their knowledge and clinical acumen, but their most regrettable (and remarkably similar) clinical mistakes.
Video: Stabilization and Crisis Plan
Video: Client Demo: Self Injury Symptom Recognition & Management
Video: Demo: Emotional Freedom Technique (EFT)
Video: Demo: Butterfly Hug
Research Resources and Recommended Reading

EMDR: Step by Step
With In-Session Client Demonstrations
Valued at $354.95
Today Only $169.99 — An Unbelievable Value!
The Next Steps in Advancing Your Practice
Watch your email for your order confirmation
, and get instant access to
8 hours
of engaging video training, including over
5 hours
of in-session clinical demonstrations, plus all the bonus materials — all designed to help you effectively integrate EMDR into your practice and your life.
Click here for course objectives and outline.
Review the course materials at your own pace and at your convenience! You'll have unlimited access to all course videos and materials online forever. Plus, use the PESI Mobile™ app to access the course content on-the-go, wherever and whenever you want on your mobile devices.
Instantly collaborate with other professionals on the course materials through interactive message boards. You'll be part of a community of hundreds of practitioners all focused on integrating EMDR in clinical practice, providing valuable opportunities to share insight and experiences and to build your professional network.
Add the 2 Best-Selling Workbooks to your digital library — Packed with hundreds of reproducible worksheets!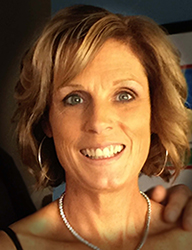 Linda Curran, BCPC, LPC, CACD, CCDPD, is president of Integrative Trauma Treatment, LLC, in Havertown, PA. She provides clients an integrative approach to trauma, and treats PTSD in adolescent and adult populations, including clients with eating disorders, sexual trauma, and self-injury. An international speaker on the treatment of trauma, Linda has developed, produced, and presents multi-media workshops on all aspects of psychological trauma.
Linda is the author of the best-selling
Trauma Competency: A Clinician's Guide
(PESI, 2010) and
101 Trauma-Informed Interventions: Activities, Exercises and Assignments to Move the Client and Therapy Forward
(PESI, 2013). She is the producer of the best-selling Interview Trauma DVD series in which she collaborated with the world's leaders in Trauma: Bessel van der Kolk, M.D.; Peter Levine, Ph.D.; Babette Rothschild, MSW, LCS; Stephen Porges, Ph.D.; Janina Fisher, Ph.D.; and many more.
Speaker Disclosures:
Financial: Linda Curran maintains a private practice. She receives a speaking honorarium from PESI, Inc.
Nonfinancial: Linda Curran has no relevant nonfinancial relationship to disclose.
Frequently Asked Questions
Q: I'm a beginner to EMDR, can I take this course?
A: Yes! We've included some bonus materials to help the beginner gain a better understanding of "EMDR 101" before diving right in to course material. Although this course is geared towards people who've already had some EMDR training, a beginner will still benefit from the content provided.
Q: Will I be able to use EMDR after completing this course? Will I need additional training? Does this course take the place of Level I and/or Level II training?
A: It is VERY important to note that, while EMDR is a relatively easy skill to learn, processing traumatic memories is very difficult and requires a skilled therapist. If this is your first EMDR training, you will want to take additional training, including supervised in-person practice sessions, before implementing it into your practice. This course is not affiliated with the EMDR Institute or EMDRIA.
Q: Will this course certify me to use EMDR with my clients? Is certification required for me to use EMDR?
A: This course will not certify you to use EMDR. Certification is offered by the member organization EMDRIA; it is completely voluntary.
Q: Will I get CE credit with this course? How much?
A: Yes! This course qualifies for 8+ self-study CE hours if you complete all the course material and bonus material.
100% Satisfaction Guarantee
Register for this intensive training course without risk. If you're not completely satisfied, give us a call at
800-844-8260
. We're that confident you'll find this learning experience to be all that's promised and more than you expected.
EMDR: Step by Step
With In-Session Client Demonstrations
Valued at $354.95
Today Only $169.99 — An Unbelievable Value!
Earn up to 8.25 CE Hours — included in the course tuition.