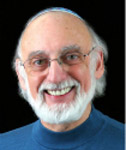 John Gottman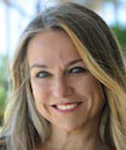 Esther Perel

William Doherty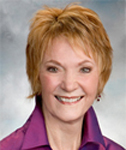 Pat Love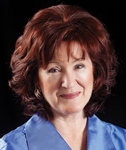 Susan Johnson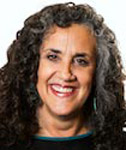 Julie Gottman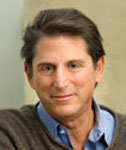 Terry Real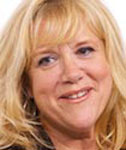 Tammy Nelson

Join leading clinical innovators as they reveal tools and techniques for working effectively with contemporary couples.

This online video course explores the forces shaping intimate partnerships today, and offers proven approaches to help modern couples in your clinical practice.

$279.00 Value - Now Only $199.99

New Frontiers in Couples Therapy:
Working with Changing Norms for Intimacy, Commitment, and Sexuality
Earn 7.5 CE Hours!

Sign up today and you'll get unlimited access to all online course videos
and materials - including the bonus materials.
Everything You Need for Effective Couples Therapy
Six engaging one-hour interviews:
The Crisis of Trust in Today's Couples
Join two of couples therapy's leading researchers and practitioners in exploring how the latest research evidence can guide us in both understanding shifting relationship patterns and designing effective couples interventions. They'll consider issues like:
What the empirical evidence tells us about the keys to relationship satisfaction, the role of conflict resolution in successful marriages and the biology of intimacy
How to understand such varied phenomena as the hook-up culture, polyamory, the dynamics of infidelity, and the changing attitudes of millennial couples regarding divorce and commitment
Click HERE to view Biography for John Gottman, Ph.D
Click HERE to view Biography for Julie Schwartz Gottman, Ph.D

John Gottman, Ph.D and Julie Schwartz Gottman, Ph.D.
The New Rules of Love: How Couples Are Reinventing Marriage
Explore the cultural shifts that are shaping relationships today and master new approaches for working effectively with contemporary couples. You'll learn:
How different generations view couplehood, divorce, and traditional marriage
Strategies to help couples bring more spontaneity, playfulness, and eroticism into their relationship
Why creating multiple attachments is a key ingredient in successful marriages
Click HERE to view Biography for Esther Perel, M.A., L.M.F.T.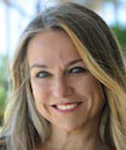 Esther Perel, M.A., L.M.F.T.
Divorce and Commitment in the Age of the Consumer Marriage
Discover how to guide couples through the decision-making process of divorce in a way that deepens their understanding of themselves and the meaning of relationship. We'll explore:
Honoring the needs of both partners and work effectively with couples where one partner is "leaning out" of the relationship
Navigating "the moral crucible moments" with couples on the brink of splitting up
The special dynamics of Millennial couples who are themselves children of divorce
William Doherty is a professor and director of the Citizen Professional Center at the University of Minnesota. His books include Take Back Your Marriage and Family Therapy, with Susan McDaniel.

William Doherty, Ph.D.
A Brave New World: The Age of the Millennial Couple
Incorporate new research findings and a deeper understanding of how cultural trends, demographics, and current economic realities impact contemporary relationships. We'll examine:
Demographic shifts that will increasingly shape the experience of aging Boomer couples
The new technology of mate selection and how the paradox of choice is impacting relationship satisfaction
Understanding key characteristics of younger clients, including decreased capacity for empathy and lower tolerance for frustration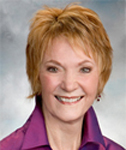 Pat Love, Ed.D.
Gender Roles in Marriage: How They've Changed
Explore the practical clinical implication shifts in gender roles among Boomer, Gen X, and Millennial couples. We'll examine issues, including:
Changing attitudes toward traditional notions of masculinity and femininity
How gender equality in younger couples has led to new tensions around diminished sexual desire
Strategies for dealing with grandiosity in both men and women

.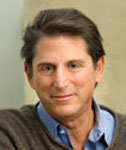 Terry Real, L.I.C.S.W.
The Monogamy Continuum
Learn guidelines for helping couples understand, define, and negotiate the personal boundaries of fidelity and betrayal. We'll explore how to:
Negotiate clear rules for porn, use of social media, and nonsexual but intimate relationships
Understand the issues that can arise when working with nontraditional couples, such as those in open and polyamorous relationships
Help clients end affairs with mutual respect and integrity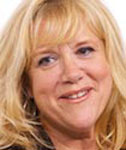 Tammy Nelson, Ph.D.
Plus, an in-depth 2-hour seminar:
Building Trust, Love and Loyalty In Relationships
John and Julie Gottman offer "how-to" guidance on helping couples lay a foundation that will carry them through the joys and challenges over the lifetime of their relationship. Topics include:
Relationship and divorce prediction: Dr. John Gottman has been able to predict with over 90% accuracy, which couples will divorce, which couples will stay together happily, and which couples will stay together unhappily
The key ingredients for building trust, love, loyalty, and commitment. John and Julie Gottman's newest research reveals the dynamics of betrayal and how to safeguard (or heal) your relationship

John Gottman, Ph.D and Julie Schwartz Gottman, Ph.D.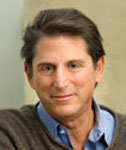 And listen to a Q&A call recording featuring Terry Real, L.I.C.S.W. and Susan Johnson, Ph.D.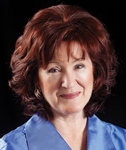 New Frontiers in Couples Therapy:
Working with Changing Norms for Intimacy, Commitment, and Sexuality
Click here for CE credit details
$279.00

Value - Now only $199.99

Learning that Fits Your Schedule:
Watch any of the 7 video sessions, plus all bonus materials, online at your convenience and at your own pace, and you can download the video or audio files for learning on the go! Plus, use the PESI Mobile™ app to access the course content on-the-go, wherever and whenever you want on your mobile devices. Click here for course objectives and outline

Add the full transcripts of the interviews, session resources, bonus materials, audio and video downloads to your reference library to watch again and again in the future.

Interact and collaborate with other professionals in the online community through online forums. Share your reactions, exchange ideas, ask questions, and network with your peers.

Listen to a Q&A call recording with Terry Real and Susan Johnson to gain additional insight.

Complete your CE tests online at the completion of each session. Once you pass, you can print your CE certificate online instantly - earn 7.5 CE hours. Click here for CE credit details

Download everything in this series. It's yours to keep forever.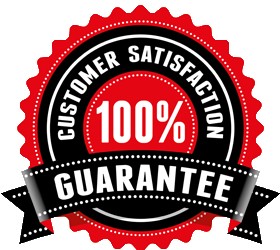 100% Satisfaction Guarantee
Register for this comprehensive training course without risk. If you're not completely satisfied, give us a call at 800-844-8260. We're that confident that you'll find this learning experience to be all that's promised and more than you expected.
Sign Up Now and Get These Additional Bonuses
An Additional $99 Value!
Bonus Seminar Video
Same Sex Marriages: A Different Recipe for Intimacy?
Joe Kort, Ph.D., (Biography)
Gender differences play a large role in couples therapy. In this bonus, Joe Kort offers new models of partnership and unique perspectives based on same-sex partnerships on the differing needs of men and women that can enhance the work of all couples therapists.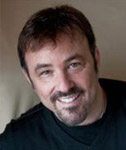 Bonus Audio for Learning On-the-Go
The Erotic Spark in Marriage
Barry McCarthy, Ph.D. (Biography)
This 90-minute audio recording from Barry McCarthy's 2014 Symposium workshop offers fresh ideas for helping clients revitalize the erotic spark in their relationships. You'll learn strategies to demystify what's actually happening in a couple's sexual life and open up new possibilities for erotic fulfillment. And you'll be able to help them adapt their sexual styles as a key component for revitalizing their erotic spark.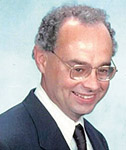 Have You Ever Wondered How to...
Deal with couples in which partners have conflicting views of whether porn constitutes infidelity?
Discern whether therapeutic neutrality is always the right response with couples considering divorce?
Work with polyamorous and other types of couples whose lifestyle and attitudes toward sexuality may challenge your own personal values?
Bridge generational differences with younger (or older) clients with very different attitudes toward relationship and commitment than your own?
Help couples develop explicit understandings of the "rules" of their relationship regarding fidelity and other core issues?
Master clinically relevant research and information about social trends that can help you get a fuller understanding of the issues clients of varied backgrounds bring to you?
Get the answers you're looking for from clinical innovators John Gottman, Julie Schwartz Gottman, Esther Perel, William Doherty, Pat Love, Terry Real, and Tammy Nelson in this all-new online course!
Here's what your colleagues have to say about this course:

Refreshingly grounded and based in respect and fairness. Thank you for sharing such positive and down-to-earth approaches.

— Tom

Esther, Esther, Esther Perel. I am enlightened, left wanting more. I will review this webcast again and again. So much to digest and use.

— Leslie

How fantastic, what a way to hear and see some of the world's best therapists.

— Monica

Pat Love is a real treat — at last someone who combines the rational and emotional aspects of therapy in an integrated and clinically elegant way.

— Tarla

Helpful material, useful format, clear and concise — Terry Real was great in more ways than I have time to mention.

— Carol