Can you say with confidence to your trauma clients,
"I can help you with what you are hurting from?"
Dr. Bessel van der Kolk, New York Times bestselling author of The Body Keeps the Score, has not only dedicated his career to trauma research, he has maintained a clinical practice for 30 years — forging ahead and challenging the status quo of traditional psychotherapy, to decipher what works and what doesn't in healing trauma.

Now for a limited time only, Dr. van der Kolk presents his proven treatment approach in an intensive online course that will transform your work with trauma clients.
Transform Your Approach to Trauma Treatment
by using today's most effective pathways to healing
"Dr. van der Kolk offers a brilliant synthesis of clinical cases, neuroscience, powerful tools, and caring humanity, offering a whole new level of healing for the traumas carried by so many." - Jack Kornfield, Ph.D., author of A Path with Heart

"Van der Kolk, the eminent impresario of trauma treatment, who has spent a career bringing together diverse trauma scientists and clinicians and their ideas, while making his own pivotal contributions, describes what is arguably the most important series of breakthroughs in mental health in the last thirty years." - Norman Doidge, M.D., author of The Brain That Changes Itself
Trauma treatment is about helping people feel completely and totally safe right now.
To feel fully alive and to be fully engaged in the present, and to have a voice.
Trauma treatment is about reclaiming lives...
In this transformational 6-week course, Dr. van der Kolk will give you a new understanding of the neuroscience of traumatic stress and the research demonstrating the efficacy of mind-body treatment approaches.

He will detail the benefits of numerous treatment modalities including neurofeedback, EMDR, meditation, yoga, mindfulness, and sensory integration methods such as dance and movement.

You'll learn for whom each method works, why it works, how often it works, and how well it works — based on both Dr. van der Kolk's own research and that of other leading trauma experts.

Through intriguing videos, case studies, and his masterful explanation, you will learn how to help clients reclaim their voices, their bodies, and their lives.

Plus, Dr. van der Kolk personally selected five renowned experts in the field of trauma to share their insight on traumatic stress — professionals and colleagues who over the years have brought a deeper understanding of this field to him — and now to us.

Dr. Ed Tronick on Trust and Meaning Making in Parent-Child Interactions
Dr. Ed Tronick is a developmental psychologist and expert in infants and attachment, the Director of Child Development Unit and Distinguished Professor at UMass, Boston and a lecturer at Harvard Medical School

Dr. Stephen Porges on Connectedness as a Biological Imperative: Understanding Trauma Through the Lens of the Polyvagal Theory
Dr. Stephen Porges is the creator of The Polyvagal Theory, and an International expert on neurophysiology of emotions, trauma, and attachment

Dr. Alexander McFarlane on How PTSD Affects Mind, Brain and Biology
Dr. Alexander McFarlane is the head of Australia's The Centre for Military and Veterans' Health, and a renowned psychiatrist and researcher in the field of PTSD

Dr. Stephen Suomi on Lessons from Monkeys About Interactions Between Genes, Environment and Attachment Patterns
Dr. Stephen Suomi is the Chief of the Laboratory of Comparative Ethology at the National Institute of Child Health and Human Development (NICHD) in Bethesda, Maryland, and is a Fellow of the American Association for the Advancement of Science

Dr. Rachel Yehuda on Transgenerational Transmission of Trauma
Dr. Rachel Yehuda is the Professor of Psychiatry and Neuroscience and Director of the Traumatic Stress Studies Division at Mount Sinai School of Medicine

Increase your confidence and effectiveness in treating clients with trauma with
Dr. Bessel van der Kolk's intensive trauma treatment course.

Here's everything included in the 6-week online course:


Five additional hour-long guest presentations featuring Alexander McFarlane, Stephen Suomi, Ed Tronick, Stephen Porges, and Rachel Yehuda

Online message boards to collaborate with other professionals also taking the course


Access to all materials online for a year, plus you can download all videos and materials to keep forever
Bonuses!
Register today and you'll also get:

Neurofeedback — A free one-hour bonus CE video featuring Dr. van der Kolk

ACE: The Adverse Childhood Experiences Study — A free one-hour bonus CE video interview featuring Vincent Felitti, MD, Co-founder of the ACE Study

Q&A Call recordings where Dr. van der Kolk addresses questions from course attendees and shares additional trauma treatment insight

About Dr. van der Kolk:
Bessel van der Kolk, MD, has spent his career studying how children and adults adapt to traumatic experiences, and has translated emerging findings from neuroscience and attachment research to develop and study a range of potentially effective treatments for traumatic stress in children and adults.

In 1984, he set up one of the first clinical/research centers in the US dedicated to study and treatment of traumatic stress in civilian populations, which has trained numerous researchers and clinicians specializing in the study and treatment of traumatic stress, and which has been continually funded to research the impact of traumatic stress and effective treatment interventions. He did the first studies on the effects of SSRIs on PTSD; was a member of the first neuroimaging team to investigate how trauma changes brain processes, and did the first research linking BPD and deliberate self-injury to trauma and neglect in early childhood.

Much of his research has focused on how trauma has a different impact at different stages of development, and that disruptions in care-giving systems have additional deleterious effects that need to be addressed for effective intervention. In order to promote a deeper understanding of the impact of childhood trauma and to foster the development and execution of effective treatment interventions, he initiated the process that led to the establishment of the National Child Traumatic Stress Network (NCTSN), a Congressionally mandated initiative that now funds approximately 150 centers specializing in developing effective treatment interventions, and implementing them in a wide array of settings, from juvenile detention centers to tribal agencies, nationwide.

He has focused on studying treatments that stabilize physiology, increase executive functioning and help traumatized individuals to feel fully alert to the present. This has included an NIMH funded study on EMDR and NCCAM funded study of yoga, and, in recent years, the study of neurofeedback to investigate whether attentional and perceptual systems (and the neural tracks responsible for them) can be altered by changing EEG patterns.

His efforts resulted in the establishment of Trauma Center, that consist of a well-trained clinical team specializing in the treatment of children and adults with histories of child maltreatment, that applies treatment models that are widely taught and implemented nationwide, a research lab that studies the effects of neurofeedback and MDMA on behavior, mood, and executive functioning, and numerous trainings nationwide to a variety of mental health professional, educators, parent groups, policy makers, and law enforcement personnel.

Dr. van der Kolk is the author of the New York Times best-selling book The Body Keeps The Score.

Click Here to view the bios for the other experts featured in the course.

Speaker Disclosures:
Financial: Bessel van der Kolk is a professor of psychiatry at the Boston University School of Medicine. He receives a speaking honorarium from PESI, Inc.
Nonfinancial: Bessel van der Kolk has no relevant nonfinancial relationship to disclose.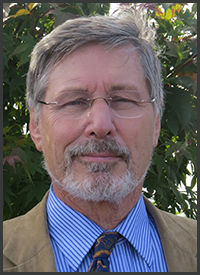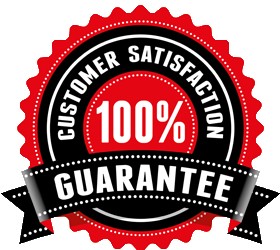 100% satisfaction
g
uarantee
Register for this intensive trauma treatment course without risk. If you're not completely satisfied, give us a call at 800-844-8260. We're that confident that you'll find this learning experience to be all that's promised and more than you expected.
So, what happens next?

Register now to get your login details via email for instant access to the online portal.

Immediately upon enrollment, all videos and bonus materials will be open for viewing at your own pace. Access all course videos and materials online forever. Plus, use the PESI Mobile™ app to access the course content on-the-go, wherever and whenever you want on your mobile devices.
Click here for course objectives and outline
.

Start interacting with hundreds of online attendees via chat message boards.

Don't delay. . .
ENROLL NOW