Drs. John & Julie Gottman's Couples Course
Making Marriages Work by Uncovering Secrets of Sex, Love & Trust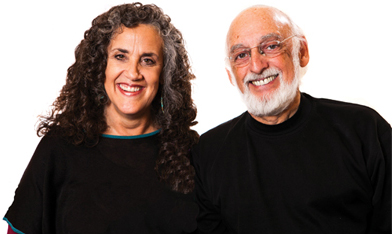 Do you work with some couples and wonder, "Can I help repair this damaged relationship?"

World renowned relationship experts Drs. John and Julie Gottman know how solid, resilient relationships are built — and how troubled relationships are repaired.

Based on four decades of break-through research with more than 3,000 couples, they have developed proven methods, research-based assessment techniques and intervention strategies that have revolutionized couples therapy and helped build stronger, happier, and healthier relationships.

Now, John and Julie Gottman invite you to learn their proven approach in an exclusive, cutting-edge online course that will transform your work with couples.

Valued at $459.00 - Today Only $229.50 USD

Enrollment Period Ends Soon
EARN 7+ CE HOURS - Included in the price!

Build your practice...and stronger, happier relationships.
In this comprehensive 6-week course, Drs. John and Julie Gottman will share with you the science and research backing their proven couples approach.
They'll dive deep into the toughest areas that arise when working with troubled couples, including infidelity and affairs, lies and trust, arguing and blaming, resistant partners, trauma and PTSD.
Through engaging case studies, in-session videos, and their masterful explanation, you'll learn therapeutic interventions and exercises that will guide couples to greater awareness, empathy, understanding and connectedness — to strengthen and grow their relationship and intimacy.
Drs. John and Julie Gottman will guide you step-by-step
through six modules of video materials:

Module 1: Making Relationships Work
John and Julie draw upon their extensive research to reveal specifically what successful couples do to create long-lasting relationships and what the benefits of stable, committed relationships actually are. Based upon Dr. Gottman's best-selling book, The Seven Principles for Making Marriage Work, in this module you'll learn the key ingredients for building trust, loyalty, and commitment and making love last a lifetime.

Module 2: Strengthening Relationships through Resurfacing Trauma and PTSD
Julie shares her insight on the impact of PTSD on committed relationships using real examples of trauma caused by early abandonment, childhood abuse, and military combat. She demonstrates a therapeutic approach that combines individual PTSD treatment with Gottman Method Couples Therapy. You'll watch this all come to life in with a video case example.

Module 3: Benefits of Integration, Insight on Flooding and Dealing with Resistance
Learn how to interweave mindfulness and integration in your couples work using evidenced-based interventions from Gottman Method Couples Therapy. You learn how to engage with clients who are "flooded" or feeling attacked in therapy, and offer them tools to improve open communication both in and outside of therapy. John and Julie will also show you how to connect with resistant clients on a deeper level to help the couple move forward.

Module 4: Storytelling and Life's Deeper Meaning
Storytelling is a big part of Gottman Method Couples Therapy, and in this module, you'll learn how to use storytelling with couples therapy and in groups. Dreams-Within-Conflict strategies are demonstrated with an in-session video, and you'll gain valuable exercises and tools that will help couples develop empathy and deeper understanding of each other.

Module 5: Infidelity
John reveals the dynamics of betrayal and how to safeguard (or heal) relationships. You'll see practical flowcharts to conceptualize how couples build trust and loyalty, versus how couples build distrust and betrayal. Julie relates the identity of self and suffering to an affair, and shares an affair case example to demonstrate how to apply Gottman Method Couples Therapy to help the couple heal.

Module 6: Healing After an Affair
Take everything that was shared about affairs and infidelity in the previous module and put it to practice in therapy. Julie walks you from the initial assessment through the treatment. New strategies for preventing distrust and betrayal, and strategies for healing from betrayal will be presented and also illustrated using actual case examples.

Special Enrollment Period Ends Soon
Increase your confidence and effectiveness in your work with couples.

Valued at $459.00 - Today Only $229.50 USD
Earn 7+ CE HOURS - Included in the price!

Here's everything included in this online course:

Over 7 hours of online video training on effective couples therapy with the country's leading couple therapist duo, Drs. John and Julie Gottman.

Q&A Call recording with Drs. John and Julie Gottman filled with additional insight, guidance, and answers to attendee questions.

Online message boards to collaborate with other professionals also taking the course.

Earn 7+ CE hours — included in the price.

Unlimited online access to all materials, plus you can download all videos and materials to keep forever.
Bonus! Register today and you'll also get:


A Free Bonus One-Hour Video of Drs. John and Julie Gottman
interviewed by Dr. Sue Johnson

Drs. John & Julie Gottman
Featured on Good Morning America, Today, CBS Morning News, and Oprah

Articles published in The New York Times, Newsweek, The Washington Post, Los Angeles Times, Ladies Home Journal, People, Psychology Today and more...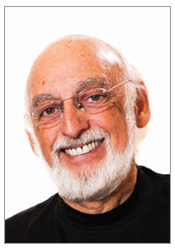 World renowned for his breakthrough research and work on marital stability and divorce prediction, Dr. John Gottman has earned numerous major awards, including:

Four National Institute of Mental Health Research Scientist Awards

The American Association for Marriage and Family Therapy Distinguished Research Scientist Award

The American Family Therapy Academy Award for Most Distinguished Contributor to Family Systems Research

The American Psychological Association Division of Family Psychology, Presidential Citation for Outstanding Lifetime Research Contribution

The National Council of Family Relations, 3494 Burgess Award for Outstanding Career in Theory and Research
John was named one of the Top 10 Most Influential Therapists of the past quarter-century by the Psychotherapy Networker. He is the author or co-author of over 200 published academic articles and more than 40 books, including numerous New York Times bestselling titles.

Co-founder of the Gottman Institute with his wife, Dr. Julie Schwartz Gottman, John was also the Executive Director of the Relationship Research Institute. He is Professor Emeritus of Psychology at the University of Washington, where he founded "The Love Lab" at which much of his research on couples' interactions was conducted.
---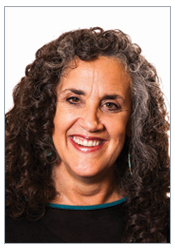 Co-founder and President of The Gottman Institute, and Clinical Supervisor for the Couples Together Against Violence study, Dr. Julie Gottman is a highly respected clinical psychologist and leading expert advisor on marriage, sexual harassment and rape, domestic violence, gay and lesbian adoption, same-sex marriage, and parenting issues. She is the creator of the immensely popular The Art and Science of Love weekend workshops for couples, and she also designed and leads the national certification program in Gottman Method Couples Therapy for clinicians.

Julie was recognized as the Washington State Psychologist of the Year and has authored/co-authored five books and numerous articles. She is in private practice in the Seattle area, providing intensive marathon therapy sessions for couples.

100% satisfaction guarantee
Register for this innovative couples course without risk. If you're not completely satisfied, give us a call at 1-866-367-5697. We're confident that you'll find this learning experience to be all that's promised and more than you expected.

Learning that Fits YOUR Schedule:

Watch your email for your order confirmation
, and get instant access to all
6 modules of comprehensive training
plus the FREE Bonus video all designed to help you effectively integrate proven treatment strategies into your practice with couples and families. Review all the course materials at your own pace and at your convenience!
Click here for course objectives and outline

Access all course videos and materials online forever, or download the videos and materials to your personal library. Plus, use the PESI Mobile™ app to access the course content on-the-go, wherever and whenever you want on your mobile devices.

Instantly collaborate with other professionals on the course materials through interactive message boards. You'll be part of a community of hundreds of practitioners all focused on creating healthy attachment, providing valuable opportunities to share insight and experiences and to build your professional network.

Don't Delay. . . ENROLL NOW!