Do you have clients that are struggling to find lasting relief from anxiety, depression, addiction and relationship problems—despite multiple sessions of work?

David Burns, MD, one of the originators of Cognitive Behavioral Therapy (CBT) and an expert in treating depression and anxiety, explains that therapists often overlook a key element to change—the client's own willingness to get better. These are the clients that consistently push back against your therapy methods and then complain about the lack of therapeutic progress.

That's why he developed the evidence-based T.E.A.M. approach to therapy that is designed to help you improve your ability to offer rapid outcomes—regardless of what therapeutic method you prefer. Crafted from over 40 years of research and clinical practice, this powerful approach offers an effective roadmap to motivate the client to work along with your therapy methods instead of being combative to them—which can drastically speed up the timeframe for healing and elimination of symptoms.

Now in this revolutionary online master class, you'll have the unique opportunity to see first-hand the dramatic results that this approach can offer. You'll meet a client named Karen who has been living what she describes as "nine years of hell"— time of severe depression following a traumatic experience. Until now, despite numerous treatments and therapy sessions, nothing has helped her. Watch as Dr. Burns guides Karen step by step to help her break free from the crippling anxiety and guilt, to finally realize extraordinary resolution—all in one moving and incredible session.

Don't miss this opportunity to learn to speed up healing and transform your client outcomes with Dr. David Burns' practice-enhancing T.E.A.M. approach.
Overcoming Resistance with Dr. David Burns
The Secret to Better Outcomes in Less Time
Valued at $329.88
Today Only $159.99 — Unbelievable Savings!
What's Included:
Discover the scientifically-informed, four-stage process pioneered by David Burns that "melts" resistance.
Watch David at work in a clinical session with a client who's been struggling for 9 years with crippling anxiety, depression, and guilt.
Experience the clinical process from intake to incredible resolution.
Gain exclusive insight as David shares the thinking behind his clinical decisions at critical points in the session.
Listen to David Burns answer questions on how to best apply the T.E.A.M. approach to your practice in a recorded Q&A call.
Introducing a New Approach to Client Resistance
Learn about David's T.E.A.M. approach for overcoming resistance. Find out how the elements of the process—testing, empathy, agenda setting, and methods—combine to "melt" resistance, motivate clients, and result in more positive outcomes. The session covers:
The nature of client resistance and how it prevents therapeutic change
Using paradoxical agenda-setting before other interventions to make sure that the client is really ready to change
Methods that intensify the therapist–client alliance and generate deep motivation for the client's full engagement in treatment
Melting Resistance: Clinical Demo and Analysis I
Watch David Burns implement his T.E.A.M. approach with a client who's struggled for 9 years with crippling symptoms from a traumatic event. The 90-minute session combines clinical video with analysis and covers:
How to bring a client's resistance into awareness
The process for identifying the positives hidden in negative beliefs
The 5 steps of paradoxical agenda-setting
From Resistance to Healing: Clinical Demo and Analysis II
The clinical video and analysis continues in this 90-minute session concluding with a dramatic positive outcome. It features agenda-setting and use of methods—the final 2 phases of the T.E.A.M. process. You'll learn:
More detail about using paradoxical agenda-setting to melt resistance
How to customize therapy by varying intensity and method
Methods for "testing" and tracking the changes in a client's beliefs
Preparing Your Client to Prevent Relapse
David Burns and Richard Simon follow up the extraordinary single-session resolution seen in the clinical demonstration with a detailed discussion of relapse—why it occurs and how to prevent it. The session covers:
The importance of addressing relapse prevention as part of therapy
How to expose the negative self-talk that underlies relapse and help clients practice defeating it
Necessary steps for creating an effective relapse prevention plan
Recorded Q&A call with David Burns
Listen to the recorded Q&A call with David Burns and Rich Simon to learn more about overcoming client resistance, the clinical demonstration, and how the T.E.A.M. approach can help you in your practice.
Limited Time Offer!

Get these FREE Bonuses when you register today ($90 Value):
Free! CE Video Recording:
The Motivation Revolution
In David Burns's view, today's therapists radically underestimate clients' reluctance to change the status quo of their lives, despite their apparent discomfort and suffering. In this seminar recording, Dr. Burns demonstrates a paradoxical approach that "encourages" resistance and turns it inside out to promote genuine motivation for making a real change, and for the effort necessary to achieve it.

FREE! Networker Magazine Article PDF Resource:
When Helping Doesn't Help: Why Some Clients May Not Want to Change
We've all dealt with clients who "yes-but" us and consistently "forget" to do their psychotherapy homework. They may insist that we don't understand, that we're not helping—and the harder we try, the more adamant they become. Too often, therapy with these clients ends in a stalemate. In this in-depth Networker article, David Burns shares powerful techniques and strategies to use with clients suffering from anxiety, depression, addictions, relationship issues and more.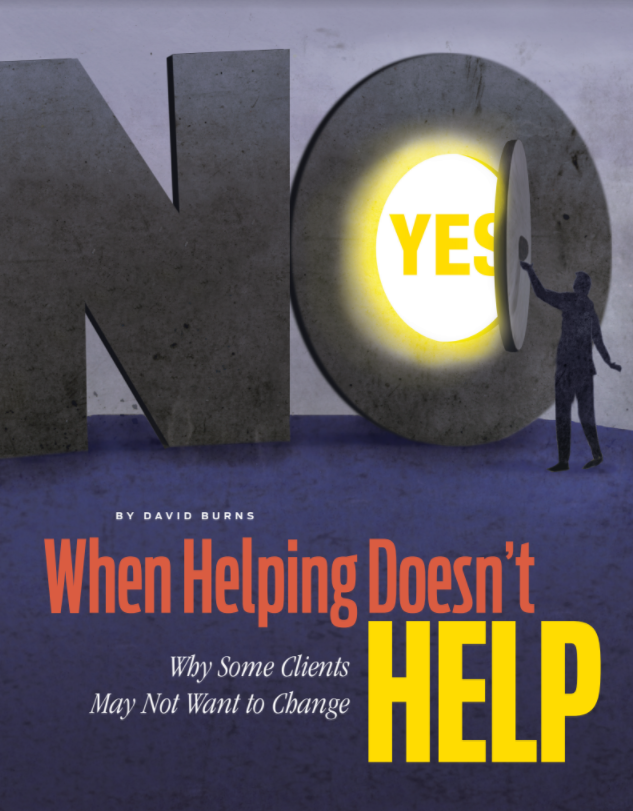 Overcoming Resistance with Dr. David Burns
The Secret to Better Outcomes in Less Time
Valued at $329.88
Today Only $159.99 — Unbelievable Savings!
The Next Steps in Advancing Your Practice
Watch your email for your order confirmation
, and get instant access to all course materials, including the bonus materials — all designed to help you effectively integrate the evidence-based T.E.A.M. approach into your practice.
Click here for course objectives and outline
.
Review the course materials at your own pace and at your convenience! You'll have unlimited access to all course videos and materials online forever. Plus, use the PESI Mobile™ app to access the course content on-the-go, wherever and whenever you want on your mobile devices.
Instantly collaborate with other professionals on the course materials through interactive message boards. You'll be part of a community of hundreds of practitioners all focused on improve their ability to offer rapid outcomes in clinical practice, providing valuable opportunities to share insight and experiences and to build your professional network.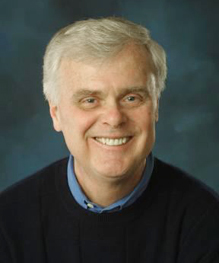 David Burns, MD
, psychiatrist, behavioral science researcher, and author of eleven books, including the phenomenally successful
Feeling Good: The New Mood Therapy
, is one of the most original thinkers in the mental health field. A central figure in the development of cognitive behavior therapy (CBT), Dr. Burns's entertaining teaching style has made him a popular lecturer for mental health professionals throughout the country as well as a frequent guest on national radio and television programs. He has received numerous awards including the Distinguished Contribution to Psychology Through the Media Award from the Association of Applied and Preventive Psychology.
Click here for information about David D. Burns
.
100% Satisfaction Guarantee
Register for this intensive training course without risk. If you're not completely satisfied, give us a call at
800-844-8260
. We're that confident you'll find this learning experience to be all that's promised and more than you expected.
Overcoming Resistance with Dr. David Burns
The Secret to Better Outcomes in Less Time
Valued at $329.88
Today Only $159.99 — Unbelievable Savings!