Do you have a client who fights tooth and nail not to go to school each day?
Is this just an adolescent challenge every child faces... Or is it something more?

It's no mystery why you're seeing more young clients with anxiety disorders. Our youth are overwhelmed by the increasing rate of stress and trauma that comes from divorce, family breakdown, peer pressure, violence in society, the media and more.

Anxiety disorders are highly treatable, especially when you have the right tools. With this intensive online course, nationally known expert and award-winning author Dr. Paul Foxman shares proven treatment techniques that can be applied immediately.

Increase your effectiveness with Dr. Foxman's therapy blueprint for the seven key anxiety disorders in children and adolescents. Learn how YOU can "connect" with anxious children and inspire them to practice new self-regulation skills.

Walk away with creative interventions involving insight-oriented, cognitive-behavioral, biological, mindfulness, expressive arts and family systems approaches. Plus, learn the pros and cons about medication — including natural, herbal and homeopathy treatments.
Change a child's life... Enroll Now!

Anxiety Treatment for Children & Adolescents
An Intensive Online Course

Valued at $389.97
Today Only $299.99 — Unbelievable Savings!
About this intensive online course:
Founder and director of the Center for Anxiety Disorders,
Paul Foxman, PhD
, will demonstrate how to help parents ("bulldozers," "helicopters" and "snowplows") and schools gain confidence, gratification and success in helping their most anxious kids. He will address each of the following disorders with
case examples and clinical vignettes:
Separation anxiety disorder
Panic disorder
Generalized anxiety disorder
Obsessive-compulsive disorders (including skin picking and hair pulling)
Social anxiety disorder/selective mutism
Specific phobias
Trauma- and stressor-related disorders
Dr. Foxman will also exhibit
interventions for stress management and anxiety-regulation skills
such as:
"Relaxation response"
Breathing practices
Mindfulness practices for children
Flow activities
Yoga games
Martial arts
"Baby Buddhas" meditation for preschoolers
Plus much more!
By the end of this course, you will have
dozens of fun, engaging therapy activities
to motivate your clients to change.
Register today and receive TWO FREE bonuses — an added value of $90!
FREE CE VIDEO:
OCD: Ten Best Treatment Strategies for Children & Adolescents
with Kimberly Morrow, LCSW, & Elizabeth DuPont Spencer, LCSW-C
Obsessive Compulsive Disorder can be one of the most challenging illnesses to treat successfully, and it is made more challenging when working with children and adolescents! Join OCD experts Kimberly Morrow, LCSW, and Elizabeth DuPont Spencer, LCSW-C, in this engaging presentation. Learn creative and proven strategies to educate and treat kids with OCD, including the use of puppets, games and technology. You will also learn concrete strategies to help families and schools become a part of the journey to wellness.

FREE WORKBOOK (PDF Format)
Mindfulness Skills for Kids & Teens: A Workbook for Clinicians & Clients
by Debra Burdick, LCSWR, BCN
A comprehensive, practical and user-friendly mindfulness resource written specifically for children and adolescents. Best-selling mindfulness author Debra Burdick has blended the latest research and best practices to create this straight-forward guide for improving self-awareness, self-regulation skills, mental health, and social connectedness in kids and teens. This expertly crafted resource features a collection of more than 150 proven tools and techniques, presented in a simple, step-by-step skill building format. Perfect for mental health practitioners, teachers and all in the helping professions.

Anxiety Treatment for Children & Adolescents
An Intensive Online Course

$389.97 Value
Just $299.99 Today — Unbelievable Savings!
The Next Steps in Advancing Your Practice
Watch your email for your order confirmation
, and get instant access to all course materials, including the bonus materials — all designed to help you effectively develop your anxiety treatment toolbox.
Click here for course objectives and outline
.
Review the course materials at your own pace and at your convenience! You'll have unlimited access to all course videos and materials online forever. Plus, use the CE21 Mobile™ app to access the course content on-the-go, wherever and whenever you want on your mobile devices.
Instantly collaborate with other professionals on the course materials through interactive message boards. You'll be part of a community of hundreds of practitioners all focused on these creative anxiety interventions, providing valuable opportunities to share insight and experiences and to build your professional network.
About the Course Experts: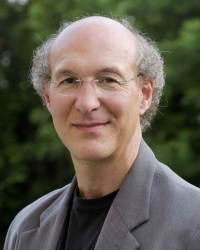 Paul Foxman, PhD
, has led hundreds of workshops throughout the U.S. and Canada, and he has appeared on television and radio as an expert on the topic of anxiety. His books include
The Clinician's Guide to Anxiety Disorders in Kids & Teens
(PESI, 2016),
Dancing with Fear
(Hunter House, 2007) and award-winning
The Worried Child
(Hunter House, 2004). He also co-authored a casebook,
Conquering Panic and Anxiety Disorders
(with Glatzer) (Hunter House, 2002). Dr. Foxman is known for his knowledge and clarity, sense of humor, compassion, and engaging speaking style.
Click here for information about Paul Foxman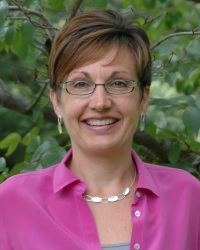 Kimberly Morrow, LCSW
, is a licensed clinical social worker in private practice in Erie, Pennsylvania. Graduating from Memphis State University with a Master's in Psychology and the University of Wisconsin-Milwaukee with a Master's in Social Work, Kimberly is a compassionate therapist, an anxiety expert, and a national speaker. She has been specializing in treating people with anxiety and OCD for over 25 years and teaching other professionals how to treat anxiety for over 15 years. Kimberly has given hundreds of presentations and workshops including speaking at international conferences, providing a CBT certificate program, speaking to schools, and training thousands of master level clinicians throughout the United States.
Click here for information about Kimberly Morrow
.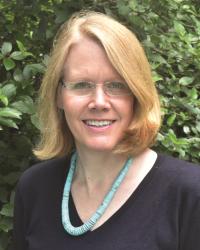 Elizabeth DuPont Spencer, MSW, LCSW-C
, is a licensed clinical social worker and board approved supervisor. Trained as a cognitive behavioral therapist using exposure and response prevention for anxiety disorders, obsessive compulsive disorder and depression, she has been in private practice for 25 years, working with children, adolescents and adults. Elizabeth is a member of the International Obsessive Compulsive Foundation (IOCDF), the National Association of Social Workers (NASW) and of the Anxiety and Depression Association of America (ADAA). She is a Clinical Fellow of the ADAA, and also received the 2012 Clinician Outreach Award and the 2017 Clinician of Distinction Award.
Click here for information about Elizabeth DuPont Spencer
.
100% Satisfaction Guarantee
Register for this intensive training course without risk. If you're not completely satisfied, give us a call at
800-844-8260
. We're that confident you'll find this learning experience to be all that's promised and more than you expected.
Change a child's life... Enroll Now!

Anxiety Treatment for Children & Adolescents
An Intensive Online Course

Valued at $389.97
Today Only $299.99 — Unbelievable Savings!