Clinical Applications of the Polyvagal Theory
Featuring Dr. Stephen Porges
Creator of the Polyvagal Theory and International Expert on the Neurophysiology of Emotions, Trauma, Attachment and Self-Regulation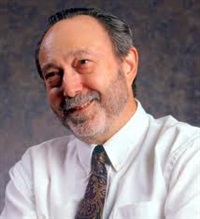 Are you consciously monitoring your client's facial features and vocal intonation during sessions?
If not, you may be missing important therapeutic opportunities...
Since its introduction by Dr. Stephen Porges over two decades ago, the Polyvagal Theory and the Social Engagement System have provided a sophisticated understanding of the neurophysiology of emotions, trauma, attachment and self-regulation.
In this powerful online course, Dr. Porges bridges science and clinical practice to show you how the principles of the Polyvagal Theory and features of the Social Engagement System apply in the clinical setting.
You'll learn proven strategies and effective interventions that build client safety and connectedness to mediate symptoms of trauma, PTSD, depression, autism, ADD and other mental health disorders.
Revolutionize your treatment approach and lead your clients down the path of health, growth and restoration — enroll today!
"Dr. Porges' work has had a profound effect on how my Trauma Center colleagues and I organize the treatment of abused children and traumatized adults."
- Dr. Bessel van der Kolk



Are the trauma, attachment and self-regulation interventions you're using based on an outdated understanding of the neurophysiology?

Is your treatment model rooted in an understanding of client arousal based on traditional measures without incorporating concepts from the Polyvagal Theory?

During therapy sessions, are you aware that you and your client are responding to each other's physiological states?

Are your interactions with your clients missing an understanding of how mental processes influence physiology and how physiology influences cognitive, emotional, and social behavior?
If so, this is the online course for you!

Here's everything that's covered in this in-depth training:
In this comprehensive online training, Polyvagal Theory founder Stephen Porges, Ph.D., will guide you step-by-step through four modules of in-depth training to help you effectively integrate the transformative power of Polyvagal Theory and the Social Engagement System in your practice. Here's what's covered in each module:

The Polyvagal Theory
Principles and features of the Polyvagal Theory, and how to apply it in a clinical setting
How the Polyvagal Theory can demystify several features related to stress-related illnesses and psychiatric disorders such as PTSD, autism, depression, and anxiety
How the Social Engagement System is compromised by stress and trauma and how to reset it
Evolutionary changes and adaptive functions in the autonomic nervous system
Humans' response hierarchy to challenges
Three neural platforms that provide the neurophysiological bases for social engagement, fight/flight, and shutdown behaviors

Social Engagement System and Psychiatric and Behavioral Disorders
The "face-heart" connection that forms a functional social engagement system
How our facial expressions, vocalizations, and gestures are regulated by neural mechanisms that are involved in regulating our autonomic nervous system

Neuroception: Detecting and Evaluating Risk
How our social and physical environment triggers changes in physiological state
Understanding how adaptive physiological reactions may result in maladaptive behaviors
Immobilization without fear
Play as a neural exercise and listening as a neural exercise
Fight/flight and immobilization defense strategies
Adaptive function of immobilization and the associated clinical difficulties
How the stresses and challenges of life distort social awareness and displace spontaneous social engagement behaviors with defensive reactions

Applying the Polyvagal Theory in Clinical Settings
Understanding auditory hypersensitivities
State regulation as a core feature of psychiatric disorders
Deconstructing features of autism and PTSD
Strategies to explain disruption and repair of symbiotic regulation
Identifying social cues that disrupt or repair defensive reaction
Learning that Fits YOUR Schedule:


Online message boards to collaborate with other professionals also taking the course.


Access to all materials online forever, and you can download all videos and materials to keep forever. Plus, use the PESI Mobile™ app to access the course content on-the-go, wherever and whenever you want on your mobile devices.
Bonus! Register today and you'll also get:

A Bonus One-Hour Video of Dr. Stephen Porges interviewed by Linda Curran, BCPC, LPC, CACD, CCDPD

100% Satisfaction Guarantee
If you're not completely satisfied, please give us a call at 1-800-844-8260. We're that confident that you'll find this learning experience to be all that's promised and more than you expected.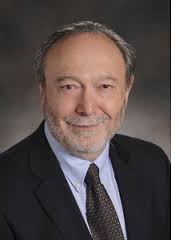 Stephen W. Porges, PhD, is a distinguished University Scientist at Indiana University, where he directs the Trauma Research Center within the Kinsey Institute. He holds the position of Professor of Psychiatry at the University of North Carolina and Professor Emeritus at the University of Illinois at Chicago and the University of Maryland. He served as president of both the Society for Psychophysiological Research and the Federation of Associations in Behavioral & Brain Sciences and is a former recipient of a National Institute of Mental Health Research Scientist Development Award. He has published more than 250 peer-reviewed scientific papers across several disciplines including anesthesiology, biomedical engineering, critical care medicine, ergonomics, exercise physiology, gerontology, neurology, neuroscience, obstetrics, pediatrics, psychiatry, psychology, psychometrics, space medicine, and substance abuse. In 1994 he proposed the Polyvagal Theory. The theory provides insights into the mechanisms mediating symptoms observed in several behavioral, psychiatric, and physical disorders including autism, anxiety, depression, ADD, PTSD, and schizophrenia. His research has led to the development of innovative interventions designed to stabilize behavioral and psychological states and to stimulate spontaneous social behavior that are being applied to autism and other clinical diagnoses.

Speaker Disclosures:
Financial: Stephen Porges is a Distinguished University Scientist at Indiana University; and a professor at the University of North Carolina. Dr. Porges has intellectual property rights, and receives royalties, from Integrated Listening Systems (iLs). He is an author for W. W. Norton and receives royalties. Dr. Porges receives a speaking honorarium from PESI, Inc.

Non-financial: Stephen Porges has no relevant non-financial relationship to disclose.
Don't delay. . . ENROLL NOW