The CBT skills training opportunity you've been waiting for...
Do you have a client who everyone else has given up on?

They've seen multiple therapists, without the relief they want and deserve.

Maybe you feel stuck with this client — and at this point, even the client believes they are not capable of getting better.

You can offer them hope...with powerful and practical interventions that are proven to WORK.

Evidence points to Cognitive Behavioral Therapy (CBT) as the single most effective treatment for many chronic, recurring, and challenging mental health conditions including depression, anxiety, addiction, personality disorders, OCD, PTSD, trauma and more.

In this intensive CBT certificate course, you'll master a fresh set of clinical tools and skills that will transform your practice. This is NOT a "one-strategy-fits-all" approach. Rather, this online CBT course offers you a complete collection of practical ways to integrate empirically supported techniques into your very next session.
Cognitive Behavioral Therapy (CBT):
6-Week Intensive Certificate Course
Valued at $528.94
Today Only $399.99 — An Unbelievable Value!



FREE Bonus! Register now and you'll lock in the free bonus workbook, The CBT Toolbox.

Plus, earn up to 18 CE Hours — included in the course tuition!
Click here for CE credit details
In this 6-week intensive certificate course, you'll master the skills and competencies of CBT, preparing you to apply CBT with a wide variety of clinical populations.

CBT expert and author Jeff Riggenbach, Ph.D., LPC, who trained at the Beck Institute of Cognitive Therapy, will guide you step-by-step through the following in-depth modules:

Week 1
Introductory Concepts of CBT

Get started with the fundamental core concepts of CBT. You'll join Jeff as he examines and reveals the power of Aaron Beck's original CBT model. He'll then walk you through effective strategies for socializing your clients to the cognitive model and three levels of cognition.

Foundations in CBT
Rationale for Techniques & Approach
Neurobiological Findings
Outcome Studies

Treatment Concepts
Socialization to the CBT Treatment Model
Three Levels of Cognition
Eliciting & Labeling Distortions
Identify & Evaluate Automatic Thoughts
Week 2
Cognitive Conceptualization

Dive deep into cognitive conceptualization, the cornerstone of CBT that drives treatment planning, and gain a truly integrative understanding through a series of case studies and role plays. Jeff shares insight on effective CBT clinical application, including session structure and phases of treatment, before looking at some current adaptations of the cognitive model including DBT, ACT, and Schema Therapy. End the week's training with a section on apps and technology in CBT.

Cognitive Conceptualization
Case Formulation
Collaborative Empiricism
Symptom Driven Treatment Planning

Application in Clinical Practice
Case Studies/Role Plays
The Therapeutic Relationship
Session Structure
Phases of Treatment

Offshoot Models
Third Wave Approaches
DBT
Acceptance & Commitment Therapy
Schema Therapy

Technology in CBT
Smart Phone Apps
Text Dialogues
Week 3
CBT for Bipolar, Depressive and Substance Use Disorders

During week 3, you'll move into the application of CBT to specific problems and symptom sets you see in the clinical setting, and this week will focus on bipolar and depressive related disorders as well as addiction and substance use disorders. There's also a brief section on suicide risk assessment, documentation and cognitive components of treating suicidality.

Bipolar and Depressive Related Disorders
Cognitive Model of Depression
Behavioral Activation
Sleep Hygiene
Activity Monitoring & Scheduling
Modify Negative Cognitions
Gratitude & Meaning
Nutritional Interventions
Bipolar Disorder

Substance Use Disorders
Impulse Control Models
Monitor cravings & Resist Urges
Relapse Prevention

Suicidal Clients
Risk Assessments
Reasons for Living Inventories
Week 4
CBT for Anger, Anxiety Disorders, PTSD & OCD

Further building upon the application of CBT for specific clinical conditions, this section moves into anger management, multiple anxiety disorders including panic and phobias, PTSD and OCD. Case studies will demonstrate and reinforce the application of CBT for these conditions.

Anxiety Disorders
Generalized Anxiety
Cognitive Model of Anxiety
"Worry Cure"
Phobias
Hierarchy Work
Desensitization
Panic Disorder
Cognitive Model of Panic
Interoceptive Strategies

Anger
Cognitive Model of Anger
Role of Values & "Moral Resistance"
Symptom Management

OCD
Intrusive Thoughts
Metacognitive Strategies
Exposure & Response Prevention

PTSD
Prolonged Exposure
Nightmare Re-scripting
Trauma Narratives
Week 5
Cluster B Personality Disorder Diagnosis and Treatment

Learn about making a personality disorder diagnosis, and examine the unique characteristics and corresponding assessment strategies. You'll then move into application of CBT for non-borderline cluster B personality disorders including histrionic and antisocial personality disorders. Additional information on DBT and schema focused therapy will be covered.

Personality Disorder Treatment
Dialectical Behavior Therapy (DBT)
Schema Focused Therapy

Personality Disorder Diagnosis
Characteristics
Assessment Techniques



Cluster B Personality Disorders

Antisocial
Psychopathy
Behavior Management

Histrionic
Schema Modification
Constructive Alternatives for "Getting Noticed"
Week 6
Borderline Personality Disorder Diagnosis and Treatment

Continue with treatment ideas for additional cluster B personality disorders including narcissistic and borderline personality disorders. The course will conclude with additional case studies and advanced CBT strategies.

Cluster B Personality Disorders

Narcissistic
Subtypes of Narcissism
Schema Mode Work

Borderline
DBT Based Strategies
Emotion Regulation Skills
Distress Tolerance Skills
Interpersonal Effectiveness Skills
Believe Reconstruction

Advanced Strategies
Modify Deep Seeded Beliefs
Continuum Work
Construct New Beliefs
Internalization Exercises
Build Resilience
Cognitive Behavioral Chain Analysis
Schema Mode Work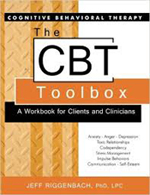 FREE Bonus Workbook
The CBT Toolbox

Register now and you'll get a FREE - PDF Download Copy of Jeff's Best-Selling Workbook: The CBT Toolbox. This best-selling workbook is full off practical exercises and worksheets you can begin using right away. It is not a "one strategy fits all" book of approaches. Rather, it integrates research with practical application for specific symptom sets with the necessary depth to create meaningful change.
Transform your therapeutic outcomes with CBT
Cognitive Behavioral Therapy (CBT):
6-Week Intensive Certificate Course
Valued at $528.94
Now Only $399.99 — An Unbelievable Value!



FREE Bonus! Register now and you'll lock in the free bonus workbook, The CBT Toolbox.

Plus, earn up to 18 CE Hours — included in the course tuition!
Click here for CE credit details
Here's how this 6-week Intensive Certificate Course works:

Dr. Riggenbach will guide you step-by-step through 6 weekly modules of in-depth CBT training. Watch your email for an order confirmation with the account access link to get started on week 1 materials instantly, and new modules of materials will open weekly for you to review at your own pace and at your convenience. You'll have unlimited online access, plus you can download the materials for future reference! Click here for course objectives and outline.

Interact and collaborate with hundreds of other professionals in the online community through chat boards and online forums. Participants love sharing ideas, asking questions and networking with other practitioners!

Complete your online CE test and earn up to 18 CE hours! Click here for CE credit details. You'll end the intensive CBT training with a certificate of professional recognition.

About Dr. Riggenbach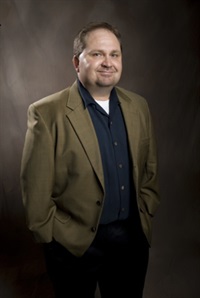 Jeff Riggenbach, Ph.D., LPC, is one of the most sought after educators in North America in the area of CBT and personality disorders. Over the past 15 years he has developed and overseen CBT based Mood Disorder, Anxiety Disorder, Borderline Personality Disorder treatment programs at two different psychiatric hospitals serving over 3,000 clients at multiple levels of care. Dr. Riggenbach trained at the Beck Institute of Cognitive Therapy and Research in Philadelphia, is a Diplomat of the Academy of Cognitive Therapy, and has presented in all 50 United States, Mexico, and Canada on topics related to CBT, DBT and Personality Dysfunction.
Dr. Riggenbach has authored two best-selling books including The CBT Toolbox: A Guide for Clients and Clinicians, and the recently published The BPD Toolbox: A Guide for Managing Intense Emotions Without Acting Destructively, which was recently amazon's #1 new release in its category. Jeff is known for bridging the gap between academia, research findings and day-to-day clinical practice, and his seminars on DBT, CBT, and Schema-Focused Cognitive Therapy receive the highest evaluations in terms of clinical utility as well as entertainment value.
Speaker Disclosure - Financial: Jeff Riggenbach has an employment relationship with Brookhaven Psychiatric Hospital. He receives a speaking honorarium from PESI, Inc. Nonfinancial: Jeff Riggenbach has no relevant nonfinancial relationship to disclose.
Here's what others have to say about the training...
This is one of the best training programs I've attended. I learned a lot and have very practical tools to use in my therapy practice. Jeff's book with the handouts/exercises really helps me get organized as to what to do with my clients. Love the cognitive conceptualization format and will use this & session formats. Thanks for such a great learning experience!
-Jessica
Very personable, aimed to make info understandable/useful for all.
-Lisa
Excellent training! Lots of helpful tools! I also appreciated the case examples & videos.
-Kara
I went into the training with skepticism. I have been amazed by the results both on a personal and professional level.
-Thomas
Quite useful and interesting! Clear, effectively, detailed/concise. Tons of knowledge.
-Nicholas

100% satisfaction guarantee
Register for this comprehensive training course without risk. If you're not completely satisfied, give us a call at 866-367-5697. We're that confident that you'll find this learning experience to be all that's promised and more than you expected.