Are you…
Unsure of the up-to-date terminology to use with your LGBTQ clients
Uncomfortable talking about their sexual practices
Questioning how to analyze transition readiness and the difficult process of coming out
Looking for strategies to help LGBTQ youth when their parents are not supportive
Unsure of how to help clients feel safe and overcome trauma and abuse from growing up LGBTQ
Meeting and truly understanding the needs of your Lesbian, Gay, Bisexual, Transgender and Questioning (LGBTQ) clients will help you avoid the most critical mistakes therapists can make.

Navigating the challenges this rapidly changing population faces requires mindful awareness, sensitivity and the willingness to explore profound differences from the dominant, heteronormative culture. It takes education, empathy and compassion to help your clients of all sexual orientations or preferences...

Here's your opportunity to join two of today's leading experts, Dr. Joe Kort, Ph.D., LMSW, and Dr. Deb Coolhart, Ph.D., LMFT, for an online course on current tools and up-to-date strategies for helping LGBTQ clients overcome their unique clinical issues and concerns. Drawing on their specialized experience with the LGBTQ community, Joe and Deb will equip you with the insight and education needed to improve your confidence and effectiveness in your work.

Don't be the therapist that is losing LGBTQ clients because of poor intake, assessment and treatment planning. Join us today and begin your journey to providing a truly safe place for all of your clients to genuinely be themselves.
---
In this comprehensive online training, experts Joe Kort, Ph.D., LMSW, and Deb Coolhart, Ph.D., LMFT, will equip you with the training and tools you need to more effectively counsel your lesbian, gay, bisexual, transgender and questioning clients — both adults and youth.
Part 1 — Lesbian, Gay, Bisexual, Transgender and Questioning (LGBTQ) Clients: Clinical Issues and Treatment Strategies with Joe Kort
In part 1, Joe Kort, Ph.D., LMSW, will guide you step-by-step through six modules of in-depth training to teach you his tools, strategies, and tips learned during his 32+ years of experience working with the LGBTQ community — so you can effectively navigate the unique needs of your LGBTQ clients. Here's what's covered in each module:

Do No Harm: Understanding Your LGBTQ Client
Red-Flag Words: Offensive words you might use (without you knowing!)
A Guided Imagery: How it feels to be different
Defining gay affirmative psychotherapy
Children – Born this way?
Homophobia/biphobia/transphobia: Still alive and well throughout the globe
Intake session: Identifying internalized homophobia and working through shame
Exploring the impact of heterosexual privilege on LGBTQ clients

LGBTQ Adolescence
Coming out issues
It gets better but not before coming out
Bullying and other safety issues contributing to PTSD
Reduce harmful interactions on adult dating apps such as Grindr, Scruff, etc
Risk assessment for substance abuse and suicidality
Strategies for finding support

Coming Out
Exploring stigma and its impact on mental health from childhood to adulthood
Discussing the 6 distinct stages of coming out with interventions
Strategies to avoid isolation and alienation during the coming out process
Understanding fear, shame and rejection unique to this population
Identifying relationship concerns: family, friends, school or workplace
Finding a sense of belonging in LGBTQ community
Understanding the harmful and dangerous effects of conversion therapy

Transgender
Overcoming the knowledge barrier
Avoiding outdated treatment plans
Learning and differentiating correct terms such as gender queer, gender fluid and cisgender
Strategies to help your client tell their partner, families, friends and employers
Tips to discuss hormone treatments and surgical procedures
Crucial points for transgender teens medically and psychologically

Lesbian and Gay Males
Develop a treatment plan and goals for unique challenges of growing up lesbian or gay
Specific terminology that is helpful and damaging in this population
Sex and sexuality: what to know, what to ask
Strategies to manage gender dynamics
How internalized homophobia manifests in development
Accurate assessment of alcohol use with this high risk population
HIV & STI prevention strategies and risk and harm reduction
Generational differences informing different treatment plans
Learn specific sexual terminology to avoid alienating your client

Working with LGB and Mixed Orientation Couples and Relationships
Dynamics of a same gendered couple including vulnerabilities and strengths
Coming out discrepancy causing turbulence for couples
Recognize and identify how internalized homophobia creates conflicts
Open relationships in gay male couples
Sexual issues and strategies on compatibility, incompatibility, frequency and satisfaction
Specific stages of coming out as a mixed orientation couple
Specialized treatment programs for the straight spouse
Helping LGBTQ spouse integrate their identity into their mixed orientation relationships
Learn how to identify which couples will succeed and which won't
---
Part 2 — LGBTQ Youth: Clinical Strategies to Support Sexual Orientation and Gender Identity with Deb Coolhart
Working with LGBTQ youth and their families can be complex, requiring the balance of many seemingly opposing viewpoints. Clinician Deb Coolhart, Ph.D., LMFT, knows there is nothing more rewarding than facilitating these changes and watching families discover their own path towards understanding. In part 2, you'll join Deb for four comprehensive modules where she shares her knowledge from 20 years of working with the LGBTQ community. Here's what's covered in each module:

Coming Into an LGBTQ Identity and Clinical Considerations When Working with Youth
Identity development
Internalized homo-bi-trans-phobia
The decision to come out and fears in the coming out process
Intervening in depression, shame, self-harming behaviors, and suicidality
Addressing anxiety
Approaching transgender compared to LGBQ
Importance of family acceptance
Intersections of other cultural identities

Differences within the LGBTQ Spectrum
Lesbian Youth

Confronting invisibility
Facilitating positive self-esteem

Gay Youth

Discussing gender role expectations
Sexual health
Substance use

Bisexual Youth

Understanding bisexuality as a legitimate identity
Harmfulness of bisexual erasure

Transgender Youth

Assessing need/desire for gender transition
Exploring options for gender expression

Questioning Youth

Making space for exploration and fluidity
Reducing pressure to self-label

Working with Families
Coming out and creating space for parents' reactions and resistance
Supporting youths' LGBTQ identity
Helping parents work towards increased acceptance and support
Navigating religious beliefs
Supporting parents' own process of coming out
Attending to the needs of siblings and extended family members
Facilitating support networks

LGBTQ-Affirmative School Environments
Importance of safe schools for youths' well-being
Assisting parents with school advocacy
Coaching youth towards self-advocacy
Dealing with bullying and mistreatment
Considerations for transgender youth
---

TWO Pre-Recorded Q&A Calls
Listen to course experts Joe Kort, Ph.D., LMSW, and Deb Coolhart, PhD, LMFT, address questions from course attendees and share additional insight into working with LGBTQ clients.
About the Course Experts: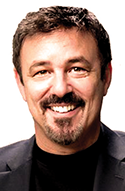 Joe Kort, Ph.D., LMSW, is a board certified sexologist and the founder of The Center for Relationship and Sexual Health, and runs a private practice in Royal Oak, Michigan. Dr. Kort, a therapist, coach and author, has been practicing psychotherapy for over 32 years and has spoken internationally on the subject of gay counseling. He specializes in sex therapy, gay affirmative psychotherapy, sexually compulsive behaviors, and IMAGO relationship therapy designed for couples to enhance their relationship through improved communication. Dr. Kort is a blogger for the
Huffington Post
and
Psychology Today
on issues of sexuality. He has been a guest on the various television programs on mixed orientation marriages and "sexual addiction". Dr. Kort is the author of several books, including,
Gay Affirmative Therapy for the Straight Clinician
,
10 Smart Things Gay Men Can Do To Improve Their Lives
,
10 Smart Things Gay Men Can Do To Find Real Love
, and
Is My Husband Gay, Straight or Bisexual
.
Speaker Disclosures: Financial: Joe Kort is President of Joe Kort & Associates, PC. He receives a speaking honorarium from PESI, Inc. Nonfinancial: Joe Kort has no relevant nonfinancial relationship to disclose.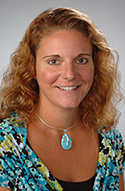 Deb Coolhart, PhD, LMFT, is a private practice clinician and an assistant professor in the Marriage and Family Therapy Department at Syracuse University. She has been doing therapy with LGBTQ youth and their families for nearly 20 years. She created the Transgender Treatment Team in Syracuse University's Couple and Family Therapy Center, where she trains and supervises masters students to work with transgender people and their families. Dr. Coolhart has several publications on clinical work with LGBTQ youth. Her recent work has focused on transgender youth and their families. She has developed a tool for assessing youths' and families' readiness for gender transition treatments, published in the
Journal of Marital and Family Therapy
. She has also published multiple manuscripts on supporting transgender youth and families in therapy and advocating for trans-affirmative school environments. Recently, she co-authored a book,
The Gender Quest Workbook: A Guide for Teens and Young Adults Exploring Gender Identity
. Additionally, Dr. Coolhart has conducted research on transgender people and their family relationships and the experiences of LGBTQ homeless youth.
Speaker Disclosure Financial: Deborah Coolhart is an assistant professor at Syracuse University. She receives a speaking honorarium from PESI, Inc. Non-Financial: Deborah Coolhart is a member of the American Association of Marriage and Family Therapy; American Family Therapy Academy; and World Professional Association for Transgender Health.

Learning that Fits YOUR Schedule:

Watch your email for your order confirmation
, and get instant access to all
10 modules of comprehensive training
designed to help you effectively integrate proven treatment strategies into your practice with LGBTQ clients. Review all the course materials at your own pace and at your convenience!
Click here for course objectives and outline
.

Access all course videos and materials online forever, or download the videos and materials to your personal library. Plus, use the PESI Mobile app to access the course content on-the-go, wherever and whenever you want on your mobile devices.

You'll have the opportunity to instantly collaborate with other professionals on the course materials through interactive message boards. You'll be part of a community of hundreds of practitioners all focused on the clinical issues of LGBTQ clients, providing valuable opportunities to share insight and experiences and to build your professional network.

Complete your online CE tests and
earn up to 12 CE Hours
!
Click here for CE credit details
and approval details specific to your profession.
*Cultural Competency:
This self-study course includes cultural competency instruction. Not all boards allow cultural competency credit for self-study products. Please contact your board to determine the applicability and amount of cultural competency credit allowed.

100% Satisfaction Guarantee
Register for this comprehensive training course without risk. If you're not completely satisfied, give us a call at 800-844-8260. We're that confident that you'll find this learning experience to be all that's promised and more than you expected.