Do you have a client who everyone else has given up on?
They've seen multiple therapists, without the relief they want and deserve...
Maybe you feel stuck with this client — and at this point,
even the client
believes they are not capable of getting better.
But it doesn't have to be that way…
You can offer them hope...with powerful and practical interventions that are proven to WORK.
Evidence reveals Cognitive Behavioral Therapy (CBT) is one of the
most effective treatments
for chronic, recurring, and challenging mental health conditions such as:

✓ OCD
✓ PTSD
✓ Anxiety
✓ Trauma
✓ Addiction
✓ Depression
✓ Personality disorders
✓ And more!
Now,
you have an exclusive opportunity
to learn this powerful modality in a comprehensive online course from
CBT expert and author John Ludgate, PhD.

Dr. Ludgate is a Founding Fellow of the Academy of Cognitive Therapy. He trained under Cognitive Therapy's founder Dr. Aaron Beck at the Center for Cognitive Therapy.
In this intensive online CBT training course, you'll master a fresh set of clinical tools and skills that can transform your practice, and treatment outcomes.
Cognitive Behavioral Therapy (CBT)
Intensive Online Course
Valued at $629.98
Today Only $399.99 — An Unbelievable Value!
Bonus!
Register now and you'll lock in the FREE e-workbook,
Cognitive Behavioral Therapy & Mindfulness Toolbox,
by Richard Sears (a $29.99 value).
Plus, earn up to
19 CE Hours
—included in the course tuition!
Click here for CE credit details
In this intensive course, you'll
master the skills and competencies
necessary to apply CBT with a wide variety of clinical populations.
This is NOT a "one-strategy-fits-all" approach.
Rather, this CBT course offers you a complete collection of practical ways to integrate this empirically supported approach into your very next session.
This online training has been created for helping professionals, including:
Nurses
Counselors
Psychologists
Social Workers
Addiction Counselors
Marriage and Family Therapists
---
What You'll Discover in This Online Course
Dr. John Ludgate will guide you step-by-step through the following in-depth modules:
Introductory Concepts of CBT
Get started with the fundamental concepts of CBT. You'll join John as he examines and reveals the power of Aaron Beck's original CBT model.

He'll then walk you through effective strategies for socializing your clients to the cognitive model and three levels of cognition.

John also shares insight on effective CBT clinical application, including session structure and phases of treatment, before looking at some current adaptations of the cognitive model including DBT, ACT, and Schema Therapy.

Foundations in CBT
Evolution of Cognitive Behavioral Therapies
Neurobiological Findings
Outcome Studies
Offshoot Models
Third Wave Approaches
DBT
Acceptance & Commitment Therapy
Schema Therapy
Treatment Concepts
Socialization to the CBT Treatment Model
Three Levels of Cognition
Eliciting & Labeling Distortions
Identify & Evaluate Automatic Thoughts
Therapeutic Relationships
Establish Rapport
Ruptures in the Therapeutic Alliance
Predictive of Outcome
Cognitive Conceptualization
Dive deep into cognitive conceptualization, the cornerstone of CBT that drives treatment planning. Gain an integrative understanding through a series of case studies and role plays.

Cognitive Conceptualization
Case Formulation
Collaborative Empiricism
Symptom Driven Treatment Planning
Application in Clinical Practice
Case Studies/Role Plays
The Therapeutic Relationship
Session Structure
Phases of Treatment
Key Components of CBT Practice
Structure
Feedback
Guided Discovery
Homework
CBT for Bipolar, Depression and Sleep Issues
In module 3, you'll move into the application of CBT to specific problems and symptom sets you see in the clinical setting. You'll focus on bipolar and depressive related disorders as well as sleep issues.

CBT for Mood Disorders
Cognitive Model of Depression
Behavioral Activation
Sleep Hygiene
Activity Monitoring & Scheduling
Modify Negative Cognitions
Gratitude & Meaning
Nutritional Interventions
Bipolar Disorder
CBT for Anger, Anxiety Disorders, & OCD
Further building upon the application of CBT for specific clinical conditions, this section moves into anger management, multiple anxiety disorders including panic and phobias, and OCD. Case studies will demonstrate and reinforce the application of CBT for these conditions.

Anxiety Disorders
Generalized Anxiety
Cognitive Model of Anxiety
"Worry Cure"
Phobias
Hierarchy Work
Desensitization
Panic Disorder
Cognitive Model of Panic
Interoceptive Strategies
Anger
Cognitive Model of Anger
Role of Values & "Moral Resistance"
Symptom Management
OCD
Intrusive Thoughts
Metacognitive Strategies
Exposure & Response Prevention
CBT for PTSD and Substance Abuse Treatment, Cluster B Personality Disorder Diagnosis and Treatment
Module 5 moves into the application of CBT for treatment of PTSD, substance abuse, and non-borderline cluster B personality.
You'll learn about making a personality disorder diagnosis, and examine the unique characteristics and corresponding assessment strategies. Additional information on DBT and schema focused therapy will be covered.
PTSD
Prolonged Exposure
Nightmare Re-scripting
Trauma Narratives
Personality Disorder Treatment
Dialectical Behavior Therapy (DBT)
Schema Focused Therapy
Personality Disorder Diagnosis
Characteristics
Assessment Techniques
Cluster B Personality Disorders
Antisocial
Psychopathy
Behavior Management
Histrionic
Schema Modification
Constructive Alternatives for "Getting Noticed"
Borderline Personality Disorder Diagnosis and Treatment
Continue with treatment ideas for additional cluster B personality disorders including narcissistic and borderline personality disorders. The course will conclude with additional case studies and advanced CBT strategies.

Cluster B Personality Disorders
Narcissistic
Subtypes of Narcissism
Schema Mode Work
Borderline
DBT Based Strategies
Emotion Regulation Skills
Distress Tolerance Skills
Interpersonal Effectiveness Skills
Believe Reconstruction
Advanced Strategies
Modify Deep Seeded Beliefs
Continuum Work
Construct New Beliefs
Internalization Exercises
Build Resilience
Cognitive Behavioral Chain Analysis
Schema Mode Work
FREE Bonus e-Workbook
Cognitive Behavioral Therapy & Mindfulness Toolbox (A $29.99 Value)
Register now and you'll get this practical, engaging skills manual. It draws from the latest research to clearly define the principles of CBT, and then demonstrate steps for integrating mindfulness practices into therapy. Straightforward explanations and dozens of worksheets provide fresh insights and new tools to move therapy forward when treating stress, anxiety, panic, depression, pain, trauma, addictions, and other issues.

Cognitive Behavioral Therapy (CBT)
Intensive Online Course
Valued at $629.98
Today Only $399.99 — An Amazing Value!
Bonus!
Register now and you'll lock in the FREE e-workbook,
Cognitive Behavioral Therapy & Mindfulness Toolbox,
by Richard Sears (a $29.99 value).
Plus, earn up to
19 CE Hours
—included in the course tuition!
Click here for CE credit details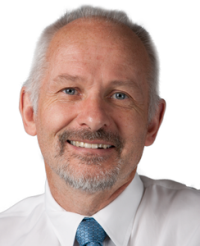 John Ludgate, PhD, is a licensed clinical psychologist who has worked as a psychotherapist for almost 30 years. He is a Founding Fellow of the Academy of Cognitive Therapy. His practice, which involves work in both a private practice and in an outpatient psychiatric center, consists largely of treating clients referred with mood problems and/or anxiety conditions. He is currently working at the Cognitive-Behavioral Therapy Center of Western North Carolina in Asheville, North Carolina.
John is a native of southern Ireland and obtained a Master Degree in Clinical Psychology from the University of Edinburgh in Scotland, and a Ph.D. from Trinity College, Dublin, Ireland in 1990. He trained at the Center for Cognitive Therapy in Philadelphia under Dr. Aaron Beck, the founder of Cognitive Therapy, obtaining a Post-Doctoral Fellowship in Cognitive Therapy from the University of Pennsylvania in 1986. He subsequently became Assistant Director of Training at Dr. Beck's Center.
In the early 1990s, Dr. Ludgate was a Research Clinical Psychologist at the University of Oxford in England and served as cognitive therapist in several outcome studies of panic disorder, agoraphobia, social phobia and hypochondriasis.
He authored
Cognitive Behavioral Therapy and Relapse Prevention for Depression and Anxiety
(Professional Resources Press, 2009) and was co-editor with Wright, Thase and Beck of
Cognitive Therapy with Inpatients: Developing a Cognitive Milieu
(Guilford Press, 1993). His other books include
Overcoming Compassion Fatigue
(PESI, 2014) co-authored with Martha Teater and
The CBT Couples Toolbox
(PESI, 2018). He has written numerous journal articles and book chapters in the field of Cognitive Behavior Therapy for Anxiety and Depression. He has presented many seminars and workshops on cognitive behavioral approaches, both nationally and internationally.
Speaker Disclosures:
Financial: John Ludgate has an employment relationship with Cognitive Behavioral Therapy Center of WNC. He receives a speaking honorarium from PESI, Inc.

Non-financial: John Ludgate has no relevant non-financial relationship to disclose.
Dr. Ludgate's CBT Intensive Course has received dozens of 5-star reviews.
See what others are saying!
"This was the best training I have had in ages. The presenter is absolutely the most articulate person. He explained things in such a way that I retained them and carried the strategies into my everyday work immediately. He has really helped me feel confident in practice. Great trainer and great content!!!!."
"I thought this was a great course and I enjoyed it very much. Dr. Ludgate showed a very humane attitude regarding clients with differing diagnoses and gave very good examples of how to deal with various clinical situations."
"I loved the course and especially the presenter, John Ludgate, who was extremely knowledgeable, experienced, imparted a vast amount of information and was FUN to listen to. The time whizzed by while online with the course. I highly recommend him and the course."
"Great course, learned a lot of techniques to use and how to better serve my clients. Thank you!"
"GREAT presenter who made long presentation interesting through his knowledge, experience & sense of humor! Very enjoyable as well as informative!!"
"An excellent course! Dr. Ludgate is a wealth of information and he delivers it in a manner that maximizes learning."
"Dr. Ludgate did a great job of presenting information in an engaging manner. I would definitely take another course with him!"
"It is the first time I watch an online seminar like this and I have to say I am excited. I gained so much information in such little time, and although it is not my native language I had no problem understanding the lecture. Thank you for the pleasant and worthy experience."
"An excellent program with a very well prepared presenter. One of the best courses I have attended."
"Excellent presenter and content; probably the best training I've attended in 25 years of practice."
"Dr. Ludgate is by far the best presenter I have ever received education from. His material was perfect, he is well educated on this topic, provided great examples, and was more than prepared for all scenarios."
"Excellent humorous and articulate speaker with much knowledge of his specialty. Was pleasant and interesting and able to keep my interest and attention throughout presentation. I divided them into segments over time."
"Awesome course; will use PESI in the future."
"Great course. Thank you! Presenter was knowledgeable and very clear."
"Terrifically helpful! Dr. Ludgate was an excellent trainer!!"
"I am amazed at how engaged I was without physically being present. Usually, I am easily distracted with online forums. However, he was easy to follow and provided several detailed explanations."
"Great course and I very much appreciated having the flexibility to do it on my own time."
"Dr. Ludgate is extremely knowledgeable and experienced on the topic. I enjoyed his delivery method and found the supporting documents/handouts very helpful."
"The coverage of CBT application was comprehensive, thorough, and well-illustrated. It has immediate and broad applicability. The presentation style was effective and interesting, and I enjoyed the training thoroughly!"
"One of the best trainings I have ever taken. Very informative and great speaker. Hoping to take more from him."
---
The Next Steps in Advancing Your Practice
Watch your email for your order confirmation.
You'll receive instructions for instantly accessing the comprehensive videos, handouts and bonus materials—all designed to help your clients regulate their nervous systems so they can feel safe in their body.
Click here for course objectives and outline
.
Review the course materials at your own pace, in your own home or office, and at your convenience! All materials are downloadable/printable, and you'll have unlimited access to all course videos and materials online—forever. You can also use the PESI Mobile™ App to access the content on your mobile devices, wherever and whenever you want.
Collaborate with other professionals on the course materials through interactive message boards. When you register for this course, you'll join a community of hundreds of practitioners using these tools in their own practices. Use this valuable connection to share insight and experiences, and to build your professional network.

100% Satisfaction Guarantee
Register for this intensive training course without risk. If you're not completely satisfied, give us a call at
800-844-8260
. We're that confident you'll find this learning experience to be all that's promised and more than you expected.
Cognitive Behavioral Therapy (CBT)
Intensive Online Course
Valued at $629.98
Today Only $399.99 — An Unbelievable Value!
Bonus!
Register now and you'll lock in the FREE e-workbook,
Cognitive Behavioral Therapy & Mindfulness Toolbox,
by Richard Sears (a $29.99 value).
Plus, earn up to
19 CE Hours
—included in the course tuition!
Click here for CE credit details