After years of supervising trainees and developing clinicians, are you interested in fresh perspectives on supervision and updated research on best practices?

If you're just starting out as a supervisor, are you hoping to hone your skills and get up to speed quickly so you can help develop supervisees into competent and capable clinicians?

While providing supervision is a valuable way to give back to the field and advance your career, it also requires a different set of skills than your client work — and it brings a wide range of new processes and issues to consider.

This comprehensive online training course will give you fresh, innovative ideas and techniques to add to your supervision practice, regardless of your level of experience — including how to work with challenging supervisees, provide effective feedback, and work through difficult situations.

You'll get loads of practical, research-based insight on building a strong alliance, working through common problems in supervision, developing multicultural competence, and avoiding ethical pitfalls.

Dr. Lois Ehrmann will help you develop your supervisees' skills by sharing up-to-date research on the most effective approaches and interventions, plus real-world examples and demonstrations drawn from her 18+ years of experience as a clinical supervisor.

End this online course with the tools and knowledge you need to succeed as a clinical supervisor.

Limited time bonus! Register today and you'll get a FREE e-book to help you avoid legal and ethical issues, so you can focus on the work that really matters. Don't miss this opportunity to take your practice to the next level!
Clinical Supervision Mastery Course
Confidently Address Difficult Issues and Build a Foundation for Success
$319.98

Value
Just $249.99 Today — Unbelievable Savings!
What You'll Learn in this Online Mastery Course
In these 7 comprehensive modules, you'll learn how to build a strong foundation and work through challenges with your supervisees, starting with the very first session — helping you develop your supervisees into competent and effective clinicians.
Getting Started — How to Optimize the Initial Supervision Sessions
The 3 main "hats" you'll wear as a supervisor, and when to put each one on
Research-supported interventions for building a solid foundation in the supervisor-supervisee relationship
The key information you need to include on your informed consent documents to set your supervisee's expectations in advance, helping prevent issues down the road
Models of Clinical Supervision — Find the Right Fit for You and Your Setting
How your role as supervisor changes, depending on the stage of development your supervisee is in
The 5 specific steps to help your supervisee work through countertransference issues
Demonstrations of the different models of supervision to help find the right fit for you
How attachments styles can affect the supervision relationship and the way your supervisee deals with feedback
The Supervisory Alliance: Building a Foundation for Everyone's Success
Common pitfalls to avoid in order to build a stronger alliance in supervision
The 3 types of strategies for working through conflicts, both inside and outside the supervision session
A visual metaphor for addressing countertransference with supervisees, making it an acceptable and normal part of the therapy process
What research has shown to be the most beneficial way to help challenging supervisees
Standardized measures you can use to evaluate the supervisory alliance – pointing out blind spots and showing where to focus your attention
Techniques and Strategies for Effective Supervision
The training tool that is recommended as the first step for all supervisors, helping build self-awareness
How to give effective feedback to your supervisees, including the ratio you should use for positive and negative feedback
The easy-to-remember acronym for giving your supervisees the most meaningful feedback possible
What types of activities in supervision have been shown to increase effectiveness long-term
How to resolve different types of conflicts in supervision – both preparing for them in advance and working through them when they happen
The written exercise that helps supervisees become more aware of their own issues, values, and biases in working with clients
Cultural Competence — Proactive Treatment of Cultural Differences
The best FREE resource available to help both you and your supervisees improve cultural competence
How to thoughtfully discuss cultural differences with your supervisees in your first sessions together
The subtle way you can identify supervisees' attitudes, beliefs, and values that may need to be addressed in supervision (and giving your supervisee permission to do the same)
Group Supervision
What to cover with supervisees before starting in group — and how to make sure you've got the right fit before you start
How to structure the flow of group supervision to help supervisees get the most out of each session
4 simple ways you can strengthen the supervisory alliance in your groups today
Legal & Ethical Issues — Protect Yourself, Protect Your License
The most important ethical issues you need to consider when working with supervisees
How to determine if you're a "competent supervisor" — using the 33 areas of competency (in 5 main categories) identified by research and supervision experts
The 3 stages of development as a supervisor — assessing which stage you're in now and showing what actions will help you take the next step
Clinical Supervision Mastery Course
Confidently Address Difficult Issues and Build a Foundation for Success
$319.98

Value
Just $249.99 Today — Unbelievable Savings!
BONUS! FREE E-Book when you enroll today — a $19.99 value
Legal and Ethical Issues for Mental Health Clinicians:
Best Practices for Avoiding Litigation, Complaints and Malpractice
When you're focused on doing meaningful work with your clients and supervisees, the last thing you need are legal problems pulling your attention away.
This free bonus e-book provides clear guidance through practical tips, helpful guidelines, and over 30 case examples — helping you avoid legal issues in your practice, so you can focus on what really matters.
Susan J. Lewis, PhD, JD, shares her expertise as both a psychologist and attorney — breaking down complex legal and ethical issues in an easy-to-understand way.
You'll learn:
How to reduce your risk of being sued or brought to court
What the difference is between a subpoena and a court order, and how to respond to both
What information you should include in your informed consent with clients
How to put yourself in the best position to defend yourself if you receive a board complaint
Much, much more...

The Next Steps in Advancing Your Practice
Watch your email for your order confirmation
, and get instant access to all course materials, including the free bonus e-book — all designed to help you become a better supervisor.
Click here for course objectives and outline
.
Review the course materials at your own pace and at your convenience! You'll have unlimited access to all course videos and materials online forever. Plus, use the PESI Mobile™ app to access the course content on-the-go, wherever and whenever you want on your mobile devices.
Instantly collaborate with other professionals on the course materials through interactive message boards. You'll be part of a community of hundreds of practitioners all focused on clinical supervision skills, providing valuable opportunities to share insight and experiences and to build your professional network.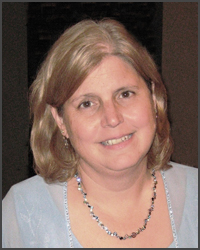 Lois Ehrmann, PhD, LPC, NCC/ACS, is the founder & executive director of The Individual and Family Choices Program in State College, Pennsylvania and an affiliated professor at Penn State University. She has taught courses on clinical supervision skills for doctoral level students and skills development for master's level counselors. She is also the co-author of The Attachment Therapy Companion.
Dr. Ehrmann has over 32 years of professional counseling practice and over 18 years of clinical supervision experience. She is credentialed as a Clinical Supervisor (ACS) & National Certified Counselor (NCC), Registered ATTACh Clinician, Certified Attachment Focused Family Therapist, Certified IFS (CSL) Therapist, Certified EMDR Clinician & Approved Consultant (EMDRIA), and Certified Trauma Specialist (CTTS).
Speaker Disclosures:
Financial: Lois Ehrmann is founder and executive director of The Individual and Family CHOICES Program. She receives a speaking honorarium from PESI, Inc.
Non-financial: Lois Ehrmann has no relevant non-financial relationship to disclose.
100% Satisfaction Guarantee
Register for this intensive training course without risk. If you're not completely satisfied, give us a call at
800-844-8260
. We're that confident you'll find this learning experience to be all that's promised and more than you expected.
Clinical Supervision Mastery Course
Confidently Address Difficult Issues and Build a Foundation for Success
$319.98

Value
Just $249.99 Today — Unbelievable Savings!