Transform your trauma treatment outcomes and your practice as a
Certified Clinical Trauma Professional (CCTP)!
Your clients' traumatic experiences are embedded in their bodies, brains, and nervous systems...
Making their survival responses to post-traumatic triggers as damaging as the initial event...
Taking them beyond where traditional therapy and emotional expression can impact them... Leaving them feeling hopeless, desperate, and ashamed...
Wondering, "Why can't I feel safe and calm like normal people?"
Neuroscience, attachment research, and decades of clinical work have given us profound insight into why our clients have these experiences... And HOW we can help them heal.
In this online certification course, I'll teach you my unique approach to treating trauma, honed over 40 years of practice.
It unites techniques from leading, evidence-based methods including Sensorimotor Psychotherapy, Internal Family Systems, mindfulness, psychodynamic psychotherapy, and psychoanalysis...
So you can help your clients find the hope and relief they want.
Master proven strategies to identify and transform your clients' post-traumatic triggers, repair deep attachment wounds... Help clients with harmful coping strategies such as substance abuse and self-harming practices...
And address overwhelming emotions like shame, anger, anxiety, fear, and depression.
PLUS, at the end of this training you'll be eligible to become a Certified Clinical Trauma Professional (CCTP) and transform how the mind, body, and soul experience trauma.
Warmly,
Janina Fisher, PhD
Janina Fisher's Certified Clinical Trauma Professional Training Level 1 (CCTP):

Working with the Neurobiological Legacy of Trauma
Just $599.99 Today — Stunning Savings!
Endorsements From Respected Leaders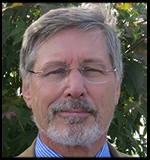 "Janina Fisher is a true master clinician and teacher — the go-to consultant to deal with complex clinical issues and treatment challenges."
- Bessel van der Kolk, MD, world-renowned trauma researcher, clinician, and bestselling author of The Body Keeps the Score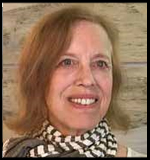 "Janina Fisher's exceptional ability to synthesize the best of cutting edge trauma psychotherapies has resulted in a brilliant and unique roadmap for resolving chronic traumatization."
- Pat Ogden, PhD, founder, Sensorimotor Psychotherapy Institute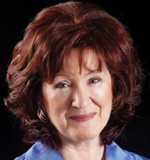 "[Janina's insight] on how to treat the clients that many deem hopeless is a must for those working with trauma. It will take you to new places and enable you to reach for your clients and find them when they cannot find themselves."
- Sue Johnson, EdD, primary developer of Emotionally Focused Couples and Family Therapy (EFT)
WHAT YOU'LL FIND IN THIS COURSE
Learn more about what's covered in the course. Click here for course objectives and outline.
Dr. Janina Fisher will guide you through her revolutionary approach to trauma treatment.
Using engaging case studies, practical tools, and downloadable worksheets, she'll show you exactly what to say and do, every step of the way, to help your most challenging trauma clients.
Module 1: Trauma and the Body
Gain foundational insight into trauma's lasting impact on the body and brain. Janina will guide you in exploring how to:
Identify and understand post-traumatic triggers and symptoms that develop due to dysregulation
Apply specific, practical techniques from Sensorimotor Psychotherapy, mindful awareness and other neurobiologically informed treatment strategies
Help your client restore brain functioning and regulate their nervous system
Module 2: Working with Complications of Dysregulation
Understand why trauma clients often resort to harmful and addictive behaviors such as substance abuse, cutting, eating disorders, suicide ideation, and more. In this module, you'll get access to:
An integrated trauma-wise treatment strategy to help clients overcome harmful behavior
Proven strategies to address the complications that arise due to abstinence and sobriety
Practical worksheets, handouts, and exercises that you can immediately use with your clients
Module 3: Working with Traumatic Memory: Principles and Techniques
Janina guides you through the latest neuroscience into how trauma encodes itself in memories and continues to wreak havoc on clients through responses such as overwhelming emotions, involuntary shaking, and out-of-control movements. You'll get access to:
Step-by-step explanations of today's most effective methods to work with traumatic memory
Proven treatment plans that will teach you exactly what to ask and what to say when helping your clients process and resolve traumatic memories
Module 4: Disorganized Attachment, Borderline Personality Disorder, and the Traumatic Transference
Addressing traumatic attachment is a prerequisite to trauma treatment, but it's challenging to repair wounds that have lasted for years, even generations.
In this module, Janina provides easy-to-follow illustrations and examples so you can learn how to:
Identify different attachment disorders and how to treat them
Work with your client so you can avoid becoming an attachment trigger
Module 5: The Role of Dissociation in Trauma-Related Disorders
Master strategies to work with the dissociation that so often results from a traumatic experience. You'll get access to:
Step-by-step instruction on how to use the revolutionary Internal Family Systems "parts" approach within your therapeutic work to resolve your client's inner, emotional conflicts and heal past wounds
Practical exercises you can immediately use with your clients
Module 6: Working with Shame, Fear, and Anger
Shame, fear, and anger are powerful emotions that can take control of your client's life. In this final module, you'll get access to:
Effective methods of using parts work, psychoeducation, somatic, and mindfulness-based interventions to change your client's relationship with these emotions
Easy-to-follow case studies and moment-to-moment illustrations so you can help your clients to take back control of their lives
---
When you register today, you'll receive 3 FREE bonuses (a $234.96 value!)
FREE Trauma Therapist Toolkit ($119.98 value)
Enjoy a collection of valuable resources developed specifically for trauma treatment professionals, including a PDF eBook, worksheets, and free online CE Seminars! This free trauma therapist toolkit includes:
Traumatology Toolkit – A 138 page eBook that is filled with assessment instruments, treatment protocols and more
CE Seminar: Trauma Defined: Bessel van der Kolk on The Body Keeps the Score | Click here for information about Bessel A. van der Kolk
CE Seminar: Overcoming Trauma-Related Shame and Self-Loathing with Janina Fisher
Free assessments and intervention worksheets you can implement immediately in your practice
FREE worksheet & video to help the traumatized brain ($14.99 value)
Re-activate the trauma-impacted brain with the help of Janina's simple but effective trauma treatment worksheets. These take-home handouts give your clients structured tools that leverage the latest neuroscience insight to help them address overwhelming emotions like anxiety and shame, think, express themselves, and finally experience lasting therapeutic improvement.
FREE Certified Clinical Trauma Professional (CCTP) certification ($99.99 value)
Set yourself apart from the thousands of clinicians relying on outdated methods to treat their clients... And increase your opportunities for career advancement and client referrals.
CCTP certification show clients and colleagues your practice is based on leading-edge research in this complex area of mental health. It also helps your clients trust you, knowing you care about providing the best care possible.
The Training to Become a Certified Clinical Trauma Professional
Just $599.99 Today — Unbelievable Savings!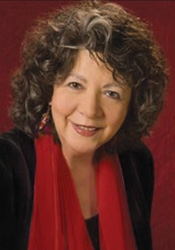 Janina Fisher, PhD
An international writer and lecturer on the treatment of trauma, Janina Fisher is co-author with Pat Ogden of Sensorimotor Psychotherapy: Interventions for Attachment and Trauma, and author of Healing the Fragmented Selves of Trauma Survivors: Overcoming Internal Self-Alienation and Transforming The Living Legacy of Trauma: A Workbook for Survivors and Therapists.
Click here for information about Janina Fisher
Are you ready to step into the life awaiting you as a
Certified Clinical Trauma Professional (CCTP)?
Just follow these three simple steps:
Watch this online course.
Complete the continuing education quiz and instantly print your certificate of completion.
Submit the Certification Questionnaire included in this training, and your application is complete.*
We partner with Evergreen Certifications to include certification with some of our products. When you purchase such a product, we may disclose your information to Evergreen Certifications for purposes of providing services directly to you or to contact you regarding relevant offers.
---
The Next Steps in Advancing Your Practice
Review the course materials at your own pace and at your convenience! You'll have unlimited access to all course videos and materials online forever. Plus, use the PESI Mobile app to access the course content on your phone or tablet. Choose video or audio-only versions of online courses from the world's best instructors, and complete your CE requirements anywhere, anytime, at your own pace.
Instantly collaborate with other professionals on the course materials through interactive message boards. You'll be part of a community of hundreds of practitioners all focused on integrating the most effective trauma techniques, providing valuable opportunities to share insight and experiences and to build your professional network.
Complete the certification application—at no additional cost—to become a Certified Clinical Trauma Professional (CCTP).
100% Satisfaction Guarantee
Register for this intensive training course without risk. If you're not completely satisfied, give us a call at
800-844-8260
.
We're that confident you'll find this learning experience to be all that's promised and more than you expected.
Effective trauma treatment for PTSD, substance abuse, and more
Just $599.99 Today — Unbelievable Savings!