Have you ever wondered why some clients
show quick, life-altering improvements with their anxiety within 3-4 sessions
...while others seem to
stay just as anxious as they were
on the first session, even after YEARS of therapy?
Maybe they start to no-show more as soon as you start with exposure techniques.
They might show up consistently week after week, but seem to never follow through on homework or they "Yes, but..." their way through sessions.
Others show up and work hard, but they still don't get any traction...no matter how long and hard they try.
Dr. David Burns, pioneer in the development of cognitive behavior therapy (CBT), saw that
many of his clients continued to struggle
with their anxiety, even though they'd been through months or years of therapy using CBT techniques.
That's why he developed TEAM-CBT, building on foundational CBT principles to address the
most common mistakes even the most advanced therapists make
...to tackle the
underlying reasons your clients might resist the positive changes you're both aiming for
.
This online certificate course with Dr. David Burns will show you how to use a counterintuitive, data-driven approach to
build a stronger alliance
with your clients,
resolve hidden resistance and mixed feelings
, and
lower their anxiety dramatically
— whether your clients are struggling with GAD, OCD, panic disorder, or specific phobias.
Using an entertaining style to share his vast clinical insight as well as in-session demonstrations, David illustrates how he's used this process to
help his anxious clients achieve rapid, complete and lasting recovery –
many in just a few sessions
, without drugs. You'll leave this certificate course armed with concrete, practical strategies and tools you can use in your very next session.
Bonus: When you register today, you'll also get his 1-hour masterclass FREE, showing you how to overcome your clients' resistance to help reduce their depression in a matter of weeks.
Treat Anxiety Fast
Certificate Course with Dr. David Burns
$359.99

Value
Just $299.99 Today — Incredible Savings!
Earn up to
13.5 CE Hours
included in the course tuition.
Plus, this training meets the educational requirements for Level 1 TEAM-CBT Certification through the Feeling Good Institute.
Learn More About
TEAM-CBT Certification

Get Powerful, Fast-Acting, Drug-Free Treatment Techniques that Defeat Anxiety & Worry...

Here's What You'll Learn in this Online Certificate Course:
Through seven engaging and entertaining modules of online training, you'll learn how to more effectively lower your clients' anxiety levels by:
Building a stronger relationship...so you can set the stage for rapid progress and avoid common pitfalls therapists often fall into
Lowering resistance in a respectful, empathic way...so they'll be completely on board and ready to follow through starting on day 1
Eliminating negative thoughts quickly...so their anxiety drops dramatically once the resistance is behind them
Dr. Burns will guide you
step by step
through the following topics in each module:
Team-CBT and "Reverse Hypnosis"
How "reverse hypnosis" holds you back from doing your best work as a therapist
Why CBT interventions alone sometimes fall flat with your clients (and what they're missing)
The 4 pillars of

the evidence-based TEAM-CBT framework

that combine to reduce your clients' anxiety levels quickly
The 4 Treatment Models – Evolving Beyond Standard CBT
The 10 most common patterns of distorted thinking boosting your clients' anxiety levels
How "the Experimental Technique" helped eliminate one client's anxiety using jumping jacks (after going through 10 years of failed treatment)
Why your clients may unconsciously resist getting rid of their anxiety
The one personality trait that Dr. Burns says is the cause of nearly all anxiety
Testing – Boring Topic, Exciting Implications
The surprising truth behind how inaccurate therapists' assessments are of their clients (and how that holds them back from making meaningful progress)
Why testing is so vitally important that all therapists should be doing it twice per session… even though almost nobody does
Why your clients may unconsciously resist getting rid of their anxiety
The quick, 5-minute measure to tell how your clients really view you and your relationship in therapy
Paradoxical Agenda Setting – The Missing Link Leading to Faster Progress
How "the Magic Button" can reveal more about your clients' true motivations, both conscious and unconscious
Why you should use "the Magic Dial" to give your clients permission to stay just a little bit anxious
The counterintuitive twist to agenda setting that makes your interventions that much more effective
The Cognitive Model – Dozens of New Angles for Attacking Negative Thoughts
"The Recovery Circle" – why failing fast leads to faster progress in therapy
How a trip to the shopping center from hell led to total recovery from anxiety for one client
The 2 requirements that must be met for a positive thought to actually replace a negative one
The Hidden Emotion Model – Peeking Under the Carpet
Real-life examples of how anxiety can mask other underlying emotions (and why you're not just treating their anxiety)
Why "niceness" is the culprit behind nearly all anxiety
"Emotophobia" – how the fear of negative emotions affects both you and your clients
Innovations in Exposure – Taking a Page from the Tibetan Book of the Dead
The most outrageous group demonstration you've seen in any training (and why Dr. Burns argues it's ethically necessary to do this)
"Smile and Hello Practice" – how to use interpersonal exposure to overcome social anxiety and shyness
How memory re-scripting helped transform a pastor with deep emotional wounds almost instantly
Treat Anxiety Fast
Certificate Course with Dr. David Burns
$359.99

Value
Just $299.99 Today — Incredible Savings!
Reviews of the Training From Your Colleagues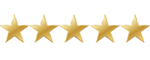 I loved this seminar. David Burns is a amazing force in CBT and makes very difficult concepts easy to understand.
— Jeff S., LCSW
Reviews of the Training From Your Colleagues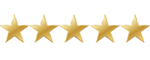 Loved this workshop. I am so impressed by how far he has evolved his therapy model from CBT into the TEAM approach. I've learned both several new techniques and, more importantly, a system for therapy that makes a lot of sense. Dr. Burns is an amazing human being and teacher who has done so much for the world, and gave so much of himself at the workshop.
— Richard G., LMFT
Reviews of the Training From Your Colleagues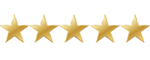 Very useful and informative workshop. So much learning and feel very honored to learn from Dr. Burns.
— Aman D., Social Worker
Reviews of the Training From Your Colleagues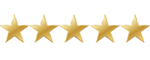 It was a fabulous seminar. David Burns is topnotch!
— Karalee K., LCSW
Free 1-Hour Masterclass (Valued at $19.99)
Overcoming Resistance in Depression Treatment
with David Burns, MD, and Rich Simon, PhD
While therapists often have the best intentions in helping their clients overcome their depression, sometimes "helping" backfires and actually keeps their clients more stuck.
When you enroll in the online course today, you'll lock in this one-hour free bonus masterclass that gives clear explanations, helpful analogies, and specific examples to help you meet your clients where they're at and understand their motivations better, so they can reduce depressive symptoms quickly.
You'll learn:
Why some clients actually resist or feel conflicted about becoming less depressed
How to adapt the agenda setting process to depression – improving your clients' follow-through and reducing depression as a result
The hidden emotions underlying your clients' depression, and how to address these in a more effective way
And much more…
The Next Steps in Advancing Your Practice
Watch your email for your order confirmation
, and get instant access to all course materials, including the bonus materials — all designed to help you effectively treat anxious clients.
Click here for course objectives and outline
.
Review the course materials at your own pace and at your convenience! You'll have unlimited access to all course videos and materials online forever. Plus, use the PESI Mobile™ app to access the course content on-the-go, wherever and whenever you want on your mobile devices.
Instantly collaborate with other professionals on the course materials through interactive message boards. You'll be part of a community of hundreds of practitioners all focused on effective anxiety treatment, providing valuable opportunities to share insight and experiences and to build your professional network.
Complete your online CE tests and
earn up to 13.5 CE hours
!
Click here for CE credit details
and credit details specific to your profession. You'll end this intensive training with a course certificate of completion to apply towards TEAM-CBT certification.
Certificate of Completion
In recognition of completing this intensive training with Dr. David Burns, participants will be awarded a certificate of completion.
Your certificate not only showcases your personal and professional accomplishment, but it also distinguishes you from your peers and shows your clients, your colleagues, and employer your continued dedication to improving therapeutic outcomes.
Apply your certificate towards
TEAM-CBT Certification
through the Feeling Good Institute.

Become a TEAM-CBT Certified Therapist! This course meets the educational requirements for
Level 1 TEAM-CBT
certification
through the Feeling Good Institute. For more information on TEAM-CBT certification, and to apply post-course completion, please visit
www.feelinggoodinstitute.com/certification
.
Meet the Course Expert, Dr. David Burns: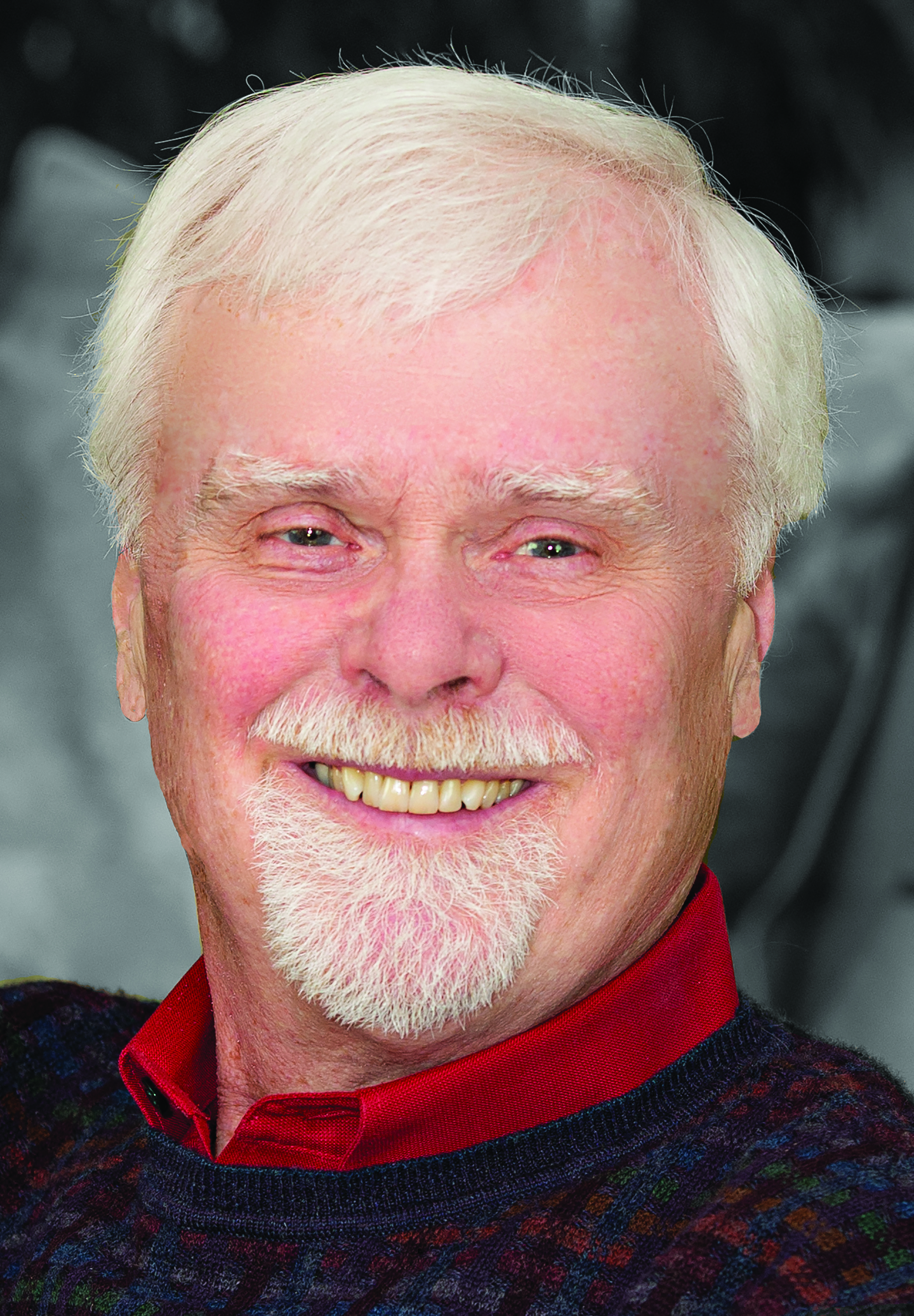 David D. Burns, M.D. is an Adjunct Clinical Professor Emeritus of Psychiatry and Behavioral Sciences at the Stanford University School of Medicine. He was also a pioneer in the development of cognitive behavior therapy (CBT) before developing TEAM-CBT, addressing the shortcomings he found in working with clients who didn't respond to CBT quickly.

His best-selling book, Feeling Good: The New Mood Therapy has sold over 4 million copies in the United States and many more around the world. It has also been rated the most frequently recommended self-help book on depression, according to a recent national survey of mental health professionals.

Dr. Burns has received a number of awards throughout his career, including the A.E. Bennett Award for his research on brain chemistry, the Distinguished Contribution to Psychology through the Media Award, the Outstanding Contributions Award from the National Association of Cognitive-Behavioral Therapists, and 3-time Teacher of the Year Award at Stanford University School of Medicine.

Speaker Disclosures:
Financial: David Burns receives royalties from PESI, Inc.
Non-financial: David Burns has no relevant non-financial relationship to disclose.
---
100% Satisfaction Guarantee
Register for this intensive training course without risk. If you're not completely satisfied, give us a call at
800-844-8260
. We're that confident you'll find this learning experience to be all that's promised and more than you expected.
Treat Anxiety Fast
Certificate Course with Dr. David Burns
$359.99

Value
Just $299.99 Today — Incredible Savings!
Earn up to
13.5 CE Hours
included in the course tuition.
Plus, this training meets the educational requirements for Level 1 TEAM-CBT Certification through the Feeling Good Institute.
Learn More About
TEAM-CBT Certification
---