Discover How To Recalibrate Your Client's Nervous System To Heal Trauma And Attachment Issues...Even If They Can't Tolerate The Most Gradual Exposure or EMDR
When your clients experience trauma, the wake of intense emotions that gets left behind can be gut-wrenching for both you and your client to work through.
In many cases,
you can read it in their body language before they even get through your door,
and they feel the effects of that trauma in their bodies years later.
They might feel their palms sweating, their heart racing, or start looking for the exit
without even realizing why
...having these responses pop up unexpectedly any time a specific date on the calendar, a loud noise, or another person reminds them of their past.
The problem? Even if your clients are ready to process their story and their emotions in talk therapy, many times
they keep feeling the effects of that trauma in their body after it's been hardwired in the nervous system.
Plus, for some clients,
simply thinking about processing the trauma with a therapist might be too intense for them to handle, making them shut down even after using relaxation and other coping techniques.
That's why Dr. Pat Ogden, an originator in the field of somatic therapies, found early on in her career that often words alone weren't enough (or caused too much distress) to produce the type of change her clients wanted desperately.
She stumbled on a powerful but underutilized resource while working at a hospital, leading groups in yoga and other forms of physical movement. Her colleagues initially doubted and even teased her for using the unconventional approach, but she started to find that
her clients were getting better...
and your clients can too.
Join internationally renowned psychotherapist and trauma expert Dr. Ogden
for an innovative training on
Sensorimotor Psychotherapy
and gain new, easy-to-understand techniques and tons of user-friendly worksheets to use with your clients, helping you to...
Treat your clients' trauma with a more covert approach, so they can work through their past even if it's too intense for them to talk about directly
Uncover new information about their trauma and how that still affects them today, discovering thoughts and values your clients haven't been able to put into words before
Break the repetitive cycle of trauma responses that gets maintained through their posture, movement patterns, and automatic responses whenever they're reminded of past trauma
LIMITED TIME BONUS:
Register today and you'll also get instant access to Bessel van der Kolk's exclusive interview with Pat Ogden, giving you rare insights into how you can change your clients' lives by harnessing the untapped resources found within the body.
Sensorimotor Psychotherapy with Pat Ogden, Ph.D.
Body Oriented Therapy Techniques for Trauma and Attachment
$249.99

Value
Just $199.99 Today— Unbelievable Savings!
Plus, earn up to 7 CE Hours included in the course tuition.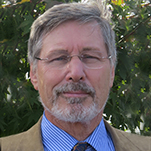 "Pat Ogden is the undisputed master for teaching clinicians how to work with physical sensations to help people beyond their trauma."
— Bessel van der Kolk, MD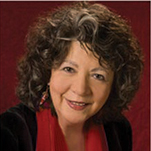 "Sensorimotor Psychotherapy is very collaborative, very relational and there is more explicit teaching of skills. …SP can be used for clients who are not appropriate for EMDR or who can't tolerate the intensity of EMDR trauma processing"
— Janina Fisher, PhD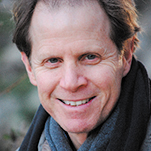 "Pat Ogden is a brilliant and compassionate clinician who brings deep knowledge and wisdom to her unique contributions to caring for others and helping them in the journey to heal. What a gift to the world she is, and to anyone fortunate to be able to study with her"
— Daniel J. Siegel, MD
What You'll Learn in This Training with Dr. Ogden:
The Wisdom of the Body – Using Experiments to Reveal Hidden Messages
How to use "mindful experiments" with your clients to quickly shift their thoughts and feelings in the present moment
The 4 words you should start all experiments with to get your clients to respond more mindfully
Why "situationally accessible" memories give you valuable information you can't normally get with talk therapy
The 5 building blocks of experience – putting your clients' experiences under a microscope to reveal their hidden thoughts, values, and memories
The Legacy of Trauma – Recalibrating the Nervous System after Trauma
The subtle way your body remembers and relives traumatic events over time, leading to (and disguising itself as) a myriad of other symptoms
How to help your clients take empowering actions that will effectively heal their traumatic memories
Why you should focus on treating the effects of traumatic memories in the present…instead of focusing on the content of those memories itself
How to execute actions in the session that help your clients build hope and regulate their emotions whenever they need – and how to identify what actions they really need in that moment
The Legacy of Attachment – Using Movement to Improve Connection
The surprising connection between attachment and posture – and how your posture affects your thoughts, emotions, relationships, and self-image
The astonishing amount you can learn about your client's past and attachment style…just by telling them to reach out their hands
The most effective ways to talk with your clients about movement, posture, and the body – dramatically increasing your chances or getting their buy-in and building rapport
Body to Body Conversation – Translating Body Language in Relationships
The real problem why most couples actually come into therapy – and how you can work with them to resolve it
What others can tell about you (and your past) just by seeing the way you walk
How to use simple physical actions (like reaching) with couples to build a stronger connection in their relationship and establish healthier boundaries
Free Exclusive Interview (Valued at $49.99)
Bessel van der Kolk, MD, & Pat Ogden, PhD
When you enroll today, you'll lock in an exclusive one-hour interview from Dr. Bessel van der Kolk's Trauma Interview Series where Dr. Pat Ogden shares unique insights into how she became one of the world's leading experts in trauma, helping her clients get results that her colleagues couldn't by using talk therapy alone.
You'll discover:
How providing "the missing experience" can unlock the key to dramatic changes in your clients
Why Bessel van der Kolk credits Pat Ogden with guiding his direction in research and forming him as a trauma clinician
How to tell if your client is ready to do the work by "getting cooperation of the unconscious"
And much more...
Sensorimotor Psychotherapy with Pat Ogden, Ph.D.
Body Oriented Therapy Techniques for Trauma and Attachment
$249.99

Value
Just $199.99 Today— Unbelievable Savings!
The Next Steps in Advancing Your Practice
Watch your email for your order confirmation
, and get instant access to all course materials, including the bonus materials — all designed to help you effectively integrate Sensorimotor Psychotherapy into your practice.
Click here for course objectives and outline
.
Review the course materials at your own pace and at your convenience! You'll have unlimited access to all course videos and materials online forever. Plus, use the PESI Mobile™ app to access the course content on-the-go, wherever and whenever you want on your mobile devices.
Instantly collaborate with other professionals on the course materials through interactive message boards. You'll be part of a community of hundreds of practitioners all focused on integrating somatic therapies in clinical practice, providing valuable opportunities to share insight and experiences and to build your professional network.
Meet the Course Expert, Dr. Pat Ogden: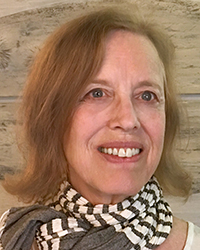 Pat Ogden, Ph.D. is a pioneer in the field of somatic therapies, serving as Founder and Education Director of the Sensorimotor Psychotherapy Institute®, an internationally recognized school specializing in the treatment of PTSD and attachment disturbances.

She is also co-founder of the Hakomi Institute, past faculty of Naropa University, a clinician, consultant, international lecturer and trainer, and first author of Trauma and the Body: Sensorimotor Approach to Psychotherapy.

Dr. Ogden's second book, Sensorimotor Psychotherapy: Interventions for Trauma and Attachment is a practical guide to integrate Sensorimotor Psychotherapy® into therapy for trauma and attachment issues.

Speaker Disclosures: Financial: Pat Ogden is in private practice. She receives a speaking honorarium from PESI, Inc. Non-financial: Pat Ogden is a member of the American Psychological Association.
100% Satisfaction Guarantee
Register for this intensive training course without risk. If you're not completely satisfied, give us a call at
800-844-8260
. We're that confident you'll find this learning experience to be all that's promised and more than you expected.
Sensorimotor Psychotherapy with Pat Ogden, Ph.D.
Body Oriented Therapy Techniques for Trauma and Attachment
$249.99

Value
Just $199.99 Today— Unbelievable Savings!
Plus, earn up to 7 CE Hours included in the course tuition.