Join world-renowned trauma expert Janina Fisher and discover how to offer your clients a truly transformative, healing experience!

When trauma terrorizes your clients' relationships, careers, and even their personal safety, they need a clinician who can take command and guide them toward a more hopeful and joyful life.

What if you could be that clinician ... the one who understands your client's issues at their core and has the knowledge and training to effectively resolve them?

Janina Fisher has worked in the field of trauma treatment since its infancy over four decades ago, and through that experience she's developed a trauma-centric approach that integrates:
Sensorimotor Psychotherapy's body-based techniques
Internal Family Systems parts-work
Mindfulness strategies
Polyvagal Theory insight
... offering deep healing outcomes without all of the pain of traditional approaches.

Now, in this groundbreaking Masterclass, you can experience Janina's revolutionary approach for yourself and discover why Bessel van der Kolk has called her, "the go-to consultant to deal with complex clinical issues and treatment challenges."

This Psychotherapy Networker Master Class is your rare opportunity to see Janina Fisher in action with real clients and experience how her approach can transform your trauma treatment outcomes!

Join Janina in-session with real clients whose therapy progress has stalled. Witness, moment-to-moment, the questions she asks, along with the observations and guidance she offers, to help the clients understand their trauma and envision a better future. You'll learn how to:
Quickly establish a rapport with your trauma clients
Achieve better results by focusing on what's happening now, instead of solely focusing on the past hurt
Engage your clients in a therapeutic experience where they can feel at ease and experience joy
Set a clear therapy end goal to effectively guide the client out of the depths of their pain
and much more
Then join Janina and the late Rich Simon, as they sat down to understand each session, asking the questions from a fellow-therapist perspective to help you more quickly implement Janina's trauma approach into your own work.

You'll end this training with the education and confidence you need to help trauma clients thrive.
Janina Fisher's Integrative Trauma Treatment Masterclass
Blending IFS, Sensorimotor, Mindfulness, Psychoeducation, and More
$459.92

Value
Just $259.99 Today— Unbelievable Savings!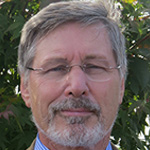 "Janina Fisher is a true master clinician and teacher — the go-to consultant to deal with complex clinical issues and treatment challenges."
—Bessel van der Kolk, MD, world-renowned trauma researcher, clinician, and bestselling author of The Body Keeps the Score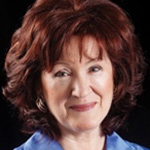 "[Janina's insight] on how to treat the clients that many deem hopeless is a must for those working with trauma. It will take you to new places and enable you to reach for your clients and find them when they cannot find themselves."
—Sue Johnson, EdD, primary developer of Emotionally Focused Couples and Family Therapy (EFT)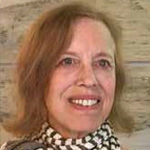 "Janina Fisher's exceptional ability to synthesize the best of cutting edge trauma psychotherapies has resulted in a brilliant and unique roadmap for resolving chronic traumatization."
—Pat Ogden, PhD, founder, Sensorimotor Psychotherapy Institute
What's Included
Through rarely seen client session demonstrations, you'll have the unique opportunity to sit alongside Janina as she helps clients struggling with attachment wounds, substance abuse, shame, suicide ideation, relationship difficulties, and much more.

Janina will guide you through five modules, demonstrating her integrative trauma approach and teaching you the key elements every step of the way—so you'll know exactly what to do and what to say with your clients.
Janina Fisher's Integrative Approach to Treating Trauma
In this introductory session, Janina shares the lessons she's learned from 40+ years of trauma treatment experience, culminating in her signature therapeutic approach that's built off several different treatment models and is being implemented by thousands of clinicians across the world. In this session, you'll learn:
The neuroscience behind your client's trauma symptoms
The advantages of using somatic, mindfulness, and parts approaches together in therapy
How to offer a treatment experience of "fun" and "joy" rather than work
How Trauma Is Stored in the Body and What to Do
Join Janina in-session and observe her at work with a woman whose traumatic past shows up in a peculiar way: each time she is triggered, her shoulder won't stop twitching.

See how Janina hones in on her client's bodily and verbal responses, applying parts and somatic therapy techniques to guide the client toward understanding and hopefulness.


Be-Friending Suicide Through Doing Parts Work
In this module, you'll meet a woman with a long history of dissociation, substance use, self-injury, suicide attempts, and psychiatric hospitalizations. After years of therapy and becoming stable, she continues to struggle with impulses to harm herself.

Watch Janina skillfully navigate this client's suicidal ideation as she re-frames it from a strengths-based perspective and helps this client learn how to lead herself out of self-destructive behaviors.


Helping Clients Safely Let Down Their Armor and Heal from the Legacy of Trauma
If clients are going to heal from trauma, they must learn how to feel safe again, which is not easy. This module features Janina at work with a woman who has put up walls with everyone, even though her trauma was experienced many years ago.

Watch how Janina gently guides her into a new experience where she lowers her guard and says, "it's more freeing… the Armor doesn't have to be as strong; it just kind of melts away."


Working with a Traumatized Couple
When trauma is present in a relationship, it causes havoc on the couple and others around them. The couple in this session is haunted by deep traumatic wounds—he was verbally abused and kicked out of his home when he was a 10-year-old boy, and she grew up as the victim of an angry, abusive mother.

Discover how Janina brings this traumatized couple back into connection with each other, even after they've experienced hardships in their young relationship.
Enroll today and you'll get these FREE Bonuses! ($139.97 value)
CE Video: Chronic Suicidality and Self-Destructive Behavior with Janina Fisher
Chronically suicidal clients present a special kind of stress for clinicians: there's not only the emotional stress of working with their pain, but the additional burden of risk, responsibility, and anxiety. This bonus recording offers practical strategies for developing collaborative approaches with suicidal clients and guidance in how to transform relationships from self-destructive thoughts and impulses.
CE Video: Creating Safety with High-Conflict Couples: A Nonverbal Approach with Janina Fisher
High-conflict couples can challenge even the most experienced therapist. When our usual ways of working don't slow the battle, nonverbal approaches can help volatile couples move beyond their habitual escalations. Watch Janina as she provides simple interventions drawn from Sensorimotor Psychotherapy that teach couples how to create safety and real intimacy in their relationships.
Exclusive Recorded Q&A Call with Janina Fisher
In this recorded Q&A call, Janina answers specific questions about how to implement her trauma treatment approach in your clinical work.
Free Networker Magazine Digital Downloads
Enroll today and get access to three digital articles filled with practical insight from Janina's extensive career in trauma treatment. You'll not only learn what's currently working in trauma treatment, you'll also get access to real-life case studies to discover exactly how Janina applies her treatment methods.
Janina Fisher's Integrative Trauma Treatment Masterclass
Blending IFS, Sensorimotor, Mindfulness, Psychoeducation, and More
$459.92

Value
Just $259.99 Today — Unbelievable Savings!
The Next Steps in Advancing Your Practice
Watch your email for your order confirmation
and get instant access to all course materials, including the bonus materials — all designed to help you effectively integrate Janina's trauma treatment approach into your practice and your life.
Click here for course objectives and outline
.
Review the course materials at your own pace and at your convenience! You'll have unlimited access to all course videos and materials online forever. Plus, use the PESI Mobile app to access the course content on-the-go, wherever and whenever you want on your mobile devices.
Instantly collaborate with other professionals on the course materials through interactive message boards. You'll be part of a community of hundreds of practitioners all focused on integrating the most effective trauma techniques, providing valuable opportunities to share insight and experiences and to build your professional network.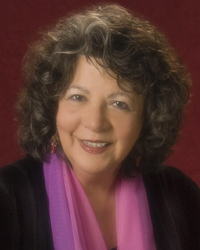 Janina Fisher, PhD
, is a licensed clinical psychologist and former instructor at The Trauma Center, a research and treatment center founded by Bessel van der Kolk. Known as an expert on the treatment of trauma, Dr. Fisher has also been treating individuals, couples and families since 1980.
She is past president of the New England Society for the Treatment of Trauma and Dissociation, an EMDR International Association Credit Provider, Assistant Educational Director of the Sensorimotor Psychotherapy Institute, and a former Instructor, Harvard Medical School. Dr. Fisher lectures and teaches nationally and internationally on topics related to the integration of the neurobiological research and newer trauma treatment paradigms into traditional therapeutic modalities.
She is co-author with Pat Ogden of
Sensorimotor Psychotherapy: Interventions for Attachment and Trauma
(2015) and author of
Healing the Fragmented Selves of Trauma Survivors: Overcoming Internal Self-Alienation
(2017) and the forthcoming book,
Working with the Neurobiological Legacy of Trauma
(in press).
Click here for information about Janina Fisher.
100% Satisfaction Guarantee
Register for this intensive training course without risk. If you're not completely satisfied, give us a call at
800-844-8260
. We're that confident you'll find this learning experience to be all that's promised and more than you expected.
Janina Fisher's Integrative Trauma Treatment Masterclass
Blending IFS, Sensorimotor, Mindfulness, Psychoeducation, and More
$459.92

Value
Just $259.99 Today — Unbelievable Savings!