Scientific evidence reveals how to help your clients feel safe enough to get to the REAL issues so they can finally heal from trauma, depression, addiction and other mental health challenges
Traumatic events rewire your clients' nervous system—keeping the autonomic nervous system (ANS) in a constant physiological state that supports fear and defense. This can make them easily agitated, always scanning the environment for signs of danger, or numb and completely shut off from the world.
When the nervous system is in self-protection mode, your clients are physically incapable of feeling safe, connecting with others or healing mental and physical wounds, which compounds their suffering.
You can help them find their way back to safety by leveraging the revolutionary tools and insight from the Polyvagal Theory.
Clinical Applications of Polyvagal Theory in Trauma Treatment with Stephen Porges & Deb Dana:
Integrating the Science of Safety, Trust, Self-Regulation and Attachment
$684.97

Value
Just $399.99 Today — Unbelievable Savings!
"How we use our eyes, our facial muscles, our body language... those are secret weapons that help clients feel safe."
~ Janina Fisher
Polyvagal Theory Helps You Complete the First—and Most Crucial—Treatment Step: Creating a Sense of Safety With Your Clients
Without first helping your clients come to a place of safety, you won't be able to help your clients heal…

Which means they will continue to suffer, day after day.

This new online course will give you what you need to add Polyvagal Theory to your therapy practice…

So you can truly help your clients overcome the impact of trauma, anxiety, ADHD, addiction, depression and other mental health conditions.
Clinical Applications of Polyvagal Theory in Trauma Treatment with Stephen Porges & Deb Dana:
Integrating the Science of Safety, Trust, Self-Regulation and Attachment
$684.97

Value
Just $399.99 Today — Unbelievable Savings!
Polyvagal Theory: Better living through neurobiology
Polyvagal Theory is a brain-body science that's helped thousands of therapists make significant breakthroughs with clients suffering the impacts of trauma.
It provides
scientific evidence
—and the tools—to establish safe, caring, stable and mutually trustworthy relationships with clients.
Polyvagal Theory helps to explain why clients get stuck in either a hyper-aroused or hypo-aroused state post-trauma—and gives you a roadmap to help them return to a place of calm and safety…
And it can be embedded into any clinical treatment method you use in your practice, including:
IFS
CBT
DBT
ACT
EMDR
And more!
"[Dr. Porges' work has had] a profound effect on how my Trauma Center colleagues and I organize the treatment of abused children and traumatized adults."
~ Dr. Bessel van der Kolk
In this online course, you'll learn the principles and practical applications of Polyvagal Theory from the most qualified experts on the topic: Dr. Stephen Porges and Deb Dana.
There is no better teacher of Polyvagal Theory than the founder himself, Dr. Stephen Porges. And Deb Dana is the best teacher of the clinical application of the theory, as she's widely credited with adapting Polyvagal Theory to trauma treatment.
From their work, Polyvagal Theory now informs many innovative treatments, especially in trauma.
Get practical guidance into the therapeutic power of facial expression, eye contact, voice modulation and listening to help your clients overcome traumatic experiences, attachment wounds and barriers to self-regulation.
Polyvagal Theory is an excellent practice addition for:
Counselors
Social Workers
Psychologists
Case Managers
Addiction Counselors
Marriage and Family Therapists
Nurses, and
Other Mental Health Professionals
Discover why leading therapy experts including
Bessel van der Kolk, Janina Fisher, Pat Ogden, Rick Hanson
, and others have integrated this insight into their work.
WHAT YOU'LL DISCOVER IN THIS COURSE
PART ONE: Clinical Applications of the Polyvagal Theory with Stephen Porges, PhD: Trauma, Attachment, Self-Regulation & Emotions
SECTION I: The Neurobiology of Connection, Trust and Safety
Why Connection is Crucial to Our Survival
The building blocks of healthy relationships
The 2 phases of co-regulation and how to use them in your practice
How safety optimizes the human experience
How trauma disrupts both connectedness and co-regulation
Polyvagal Theory: The Adaptive Function of Evolutionary Changes in the Autonomic Nervous System (ANS)
Origins of Polyvagal Theory
Immobilization with fear vs. immobilization without fear
The vagal paradox: Discovering a lost defense system
How the evolution of the nervous system impacts our emotional reactions to trauma
How your clients' autonomic state reveals a window and target for intervention
Predictable health consequences of a dysregulated ANS
SECTION II: Breakdown of Polyvagal Theory into Its Usable Parts
Principles of Polyvagal Theory
The Social Engagement System in promoting connectedness, trust, play and intimacy
Deconstructing the Social Engagement System for greater understanding of how the ANS regulates itself
The embedded optimism of Polyvagal Theory
The Face-Heart Connection: Why facial expressions reflect a person's polyvagal state
How some physical conditions—and Botox—negatively impact the Social Engagement System
Neuroception and the unconscious assessment of safety and risk
SECTION III: Applying the Polyvagal Theory in Clinical Settings
Using Vocal Music and Voice in Healing Trauma
How the detached middle ear in mammals is a key component of a well-regulated ANS
How to speed up healing by incorporating music and vocalizations in your practice
The importance of active listening in a Polyvagal Theory-informed practice
Simple Ways to Incorporate Polyvagal Theory into Your Existing Practice
How the principles to establish therapeutic relationships are like play
Portals for neural exercises in Polyvagal Theory-informed therapy (play, singing, breathing exercises, etc.)
How to create an environment of safety for your clients that encourages trust
Recovering the Social Engagement System in clients experiencing shutdown
How to incorporate the Safe and Sound protocol into your practice
The new paradigm of Polyvagal Theory-Informed clinical practice
PART TWO: Deb Dana on Polyvagal Theory Informed−Trauma Assessment and Interventions: An Autonomic Roadmap to Safety, Connection and Healing
SECTION I: Understanding the Principles, Science and Foundations of Polyvagal Theory
Evolution of the autonomic nervous system (ANS)
The impact of trauma on the ANS
Benefits of autonomic flexibility
Risks connected to autonomic rigidity
Creating a healing environment by listening to your ANS
The Three Organizing Principles of Polyvagal Theory
Neuroception: How the unconscious scanning of the ANS for clues of danger or safety affects traumatized clients
Hierarchy: Three predictable pathways of response
Co-regulation: The biological imperative of connection
What Is the Vagus Nerve and What Role Does It Play in Regulating the ANS
The vagal paradox
The ventral vagus nerve
The dorsal vagus nerve
The vagal brake
How to find ventral vagal anchors that help activate feelings of social engagement and safety
SECTION II: Processes to Help Move from Dysregulation to Regulation
Tools You Can Use in Polyvagal Theory−Informed Therapy
Savoring
The 4 R's
Notice and Name
The Autonomic Ladder
The Personal Profile Map
And many more!
How to Identify Blended States
State of Play
State of Stillness
The Social Engagement System
What it is and why it's essential to understanding Polyvagal Theory—and your clients
How to engage the 5 elements of the Social Engagement System
Using and exercising the Social Engagement System to regulate states in your clients
SECTION III: Creating Polyvagal Theory−Informed Trauma Treatment for Your Clients
Helping your Clients Orient Themselves Prior to Treatment
Helping your clients determine "foreground" and "background" ANS signals
A simple touch you can use to activate clients' ventral vagal system
How to help your clients identify the "triggers" and "glimmers" of their ANS
How to use your voice to create an environment of safety for your clients
Deep Dive into Using Co-Regulation with Your Clients
Tools to help you regulate your own autonomic state to create an environment of safety for your clients
Understanding "biological rudeness" and the cycle of reciprocity, rupture and repair
Resources and worksheets for regulation, including coordinated movement and breathing exercises, mirroring, and more
What to do if you can't make a positive nervous system connection with a client
The Flow of a Polyvagal Theory-Informed Session
How to assess for patterns in clients' autonomic states to better inform treatment planning
How to regulate and reshape your client's autonomic state
Putting all the tools together to create productive, successful sessions with clients
The one question that must guide your sessions
The phases of trauma work, from a Polyvagal Theory perspective
Understanding the responsibilities of a Polyvagal Theory-guided therapist
Creating a launch plan for your Polyvagal Theory-guided practice
Clinical Applications of Polyvagal Theory in Trauma Treatment with Stephen Porges & Deb Dana:
Integrating the Science of Safety, Trust, Self-Regulation and Attachment
$684.97

Value
Just $399.99 Today — Unbelievable Savings!
When you order today, you'll receive the tools and understanding you need to add Polyvagal Theory to your practice so you'll know how to create that crucial sense of safety in your clients.

PLUS, you'll receive this completely FREE bonus with your order:
Neuroscience & Physiology of Trauma: Extended Interview with Stephen Porges PhD
($24.99 Value)
In this fascinating interview, Dr. Porges reveals:
The origins of Polyvagal Theory and how it came to be used in trauma treatment
How Polyvagal Theory relates to the experience of stress and the resultant fight-flight-freeze response
How to break down some of the intellectual constructs that get in the way of understanding—and treating—the body's responses to trauma
And much more!
The insights you'll get from this interview will help you incorporate all that you've learned into your practice.
Clinical Applications of Polyvagal Theory in Trauma Treatment with Stephen Porges & Deb Dana:
Integrating the Science of Safety, Trust, Self-Regulation and Attachment
$684.97

Value
Just $399.99 Today — Unbelievable Savings!
We've received dozens of 5-star reviews on this material. See what others are saying about it!
I learned so much!
"I learned so much new information, and it will be incredibly helpful in my work! I have been in practice for 25 years; I feel like this is a foundational piece that has been missing, and will revolutionize my practice. Thank you!"
—Anya G.-D., Psychologist
VERY BEST PESI class
"This is the VERY BEST PESI class I have taken!!! OUTSTANDING!!! I highly recommend it to counselors."
—Wendy G., Counselor
Very interesting
"Very interesting material that strongly pertains to what makes a successful therapist and therapy experience."
—Kathleen S., Social Worker
Many thanks
"Polyvagal Theory validates my years of clinical intuition. Many thanks."
—Sally K., Psychologist
Wonderful workshop
"Wonderful workshop - finally something that went deeper than many other 'surface' presentations. I learned a great deal that connected deep theory to practice."
—Casey B., Counselor
Thank you
"VERY WELL DONE. Thank you for everything you have done to contribute to our field.""
—Amanda K., Counselor
Very interesting and helpful
"Thank you! You have given me a great deal to think about and how to integrate into my treatment style. Very interesting and helpful."
—Edward R., Psychotherapist
Thank you!
"This information will greatly improve my therapeutic alliance and diagnosis of affect! Thank you!"
—Tommie J., Counselor
Great insight
"All I have begun to understand will greatly improve my therapeutic work and has given me great insight regarding interaction with my clients. I am very energized as what I now know will initiate greater healing of individuals that come to me."
—Roxanne M., Counselor/Psychotherapist-General
Added depth and scope...
"I had already read some of Porges' work and used the theory in my practice, but this added depth and scope."
—Stuart M.-A., Psychotherapist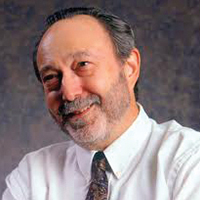 Stephen W. Porges, PhD, is Distinguished University Scientist at Indiana University, where he is the founding director of the Traumatic Stress Research Consortium within the Kinsey Institute. He holds the position of Professor of Psychiatry at the University of North Carolina and Professor Emeritus at the University of Illinois at Chicago and the University of Maryland.

Dr. Porges served as president of both the Society for Psychophysiological Research and the Federation of Associations in Behavioral & Brain Sciences and is a former recipient of a National Institute of Mental Health Research Scientist Development Award. He has published more than 300 peer reviewed scientific papers across several disciplines including anesthesiology, biomedical engineering, critical care medicine, ergonomics, exercise physiology, gerontology, neurology, neuroscience, obstetrics, pediatrics, psychiatry, psychology, psychometrics, space medicine, and substance abuse.

In 1994 Dr. Porges proposed the Polyvagal Theory, a theory that links the evolution of the mammalian autonomic nervous system to social behavior and emphasizes the importance of physiological state in the expression of behavioral problems and psychiatric disorders. The theory is leading to innovative treatments based on insights into the mechanisms mediating symptoms observed in several behavioral, psychiatric, and physical disorders.

He is the author of The Polyvagal Theory: Neurophysiological foundations of Emotions, Attachment, Communication, and Self-regulation (Norton, 2011), The Pocket Guide to the Polyvagal Theory: The Transformative Power of Feeling Safe (Norton, 2017) and co-editor of Clinical Applications of the Polyvagal Theory: The Emergence of Polyvagal-Informed Therapies (Norton, 2018).

Dr. Porges is also the creator of a music-based intervention, the Safe and Sound Protocol™, which currently is used by more than 1000 therapists to improve spontaneous social engagement, to reduce hearing sensitivities, and to improve language processing, state regulation, and spontaneous social engagement.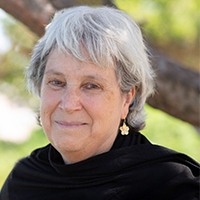 Deb Dana, LCSW, LICSW,
specializes in treating complex traumatic stress and lectures internationally on the ways Polyvagal Theory informs clinical interactions with trauma survivors. She is a consultant to the Traumatic Stress Research Consortium in the Kinsey Institute at Indiana University and the developer of the Rhythm of Regulation clinical training series.
Deb is the author of
The Polyvagal Theory in Therapy: Engaging the Rhythm of Regulation
(Norton, 2018),
Polyvagal Exercises for Safety and Connection: 50 Client-Centered Practices
(Norton, 2020), developer of the
Polyvagal Flip Chart
(Norton 2020) and co-editor with Stephen Porges, of
Clinical Applications of the Polyvagal Theory: The Emergence of Polyvagal-Informed Therapies
(Norton, 2018). Deb received her B.A. in social welfare and her M.S.W., both from the University of Southern Maine.
She is trained in Internal Family Systems, Tapas Acupressure Technique, and Sensorimotor Psychotherapy. She completed the certificate program in traumatic stress studies at the Trauma Center. To learn more about Deb's work, visit
www.rhythmofregulation.com
Clinical Applications of Polyvagal Theory in Trauma Treatment with Stephen Porges & Deb Dana:
Integrating the Science of Safety, Trust, Self-Regulation and Attachment
$684.97

Value
Just $399.99 Today — Unbelievable Savings!
The Next Steps in Advancing Your Practice
Watch your email for your order confirmation
. You'll receive instructions for instantly accessing the comprehensive videos, handouts and bonus materials—all designed to help your clients regulate their nervous systems so they can feel safe in their body.
Click here for course objectives and outline
.
Review the course materials at your own pace and at your convenience! You'll have unlimited access to all course videos and materials online forever. Plus, use the CE21 Mobile™ app to access the course content on-the-go, wherever and whenever you want on your mobile devices.
Instantly collaborate with other professionals on the course materials through interactive message boards. When you register for this course, you'll join a community of hundreds of practitioners using these tools in their own practices. Use this valuable connection to share insight and experiences, and to build your professional network.
Here's your chance to get started with this revolutionary course today!
Register now and you'll receive:
A deeper understanding of the principles of Polyvagal Theory so you can help your clients self-regulate and release the physical impact of trauma faster
Step-by-step guidance to incorporate this cutting-edge theory into your clinical practice—and tailor it to your unique clients
The tools and processes you need to create an environment of safety for your clients
24/7/365 access to your course materials, and the world's top two experts on Polyvagal Theory… for life!
Instant collaboration with other industry professionals
The opportunity to earn up to 19.75 CE Hours
100% Satisfaction Guarantee
Register for this intensive training course without risk. If you're not completely satisfied, give us a call at
800-844-8260
. We're that confident you'll find this learning experience to be all that's promised and more than you expected.
Clinical Applications of Polyvagal Theory in Trauma Treatment with Stephen Porges & Deb Dana:
Integrating the Science of Safety, Trust, Self-Regulation and Attachment
$684.97

Value
Just $399.99 Today — Unbelievable Savings!