Adding this one thing to your talk therapy practice can fast-track the healing process for trauma survivors
Do you sometimes feel like your trauma clients are stubborn and unwilling to change?
They make little to no progress in their treatment…
Even though you see them consistently and use the talk therapy tools that you know work.
This is a common frustration with therapists. And clients.
You see,
your clients WANT to get better…
But they can't do it with talk therapy alone.
Trauma is more than psychological. It's physical
The last two decades of neuroscience research proves trauma is stored in the body.
Trauma rewires the nervous system…
Keeping survivors' bodies
stuck in an exhausting state of fight
, where they feel "keyed up," anxious and overreact to sudden loud noises or crowds.
Or, they're
stuck in flight mode
, characterized by emotional numbing, depression and disassociation from their bodies.
These torturous somatic responses can dominate the body for years after the traumatic event has ended…
Making your clients feel like strangers in their own bodies.
They have the desire and motivation to heal…
But without addressing trauma at the physical level, they'll always be stuck in that post-traumatic state.
For clients to be at peace, you must help them release the physical trauma and once again befriend their body.
Discover the ancient practice savvy therapists use to help their clients break free from the crippling grip of trauma...
...Faster and easier than with talk therapy alone
Talking alone cannot discharge stored emotional memory.
Mindful movement, such as yoga, is required to release that stored energy and re-establish the mind-body connection…
And you don't have to be a certified yoga professional—or have super flexibility—to get these benefits in your practice.
All you need to get started is this new online course!
Neuroscience & Yoga in the Treatment of Trauma:
Mind/Body Interventions for Attachment, Mood, & Self-Regulation
$589.97

Value
Just $399.99 Today — Unbelievable Savings!
You'll get step-by-step instructions to help you integrate yoga as an essential—and effective—part of your client's healing plan.
What Is Yoga and Why Is It Useful in Your Practice?
People across the world have been practicing yoga for more than 5 millennia. This is no fad movement.

Yoga practitioners use breathwork, mindfulness and physical poses to connect the breath, body and mind to turn the attention inward.

This allows a person to recognize habitual thought patterns and cultivate moment-to-moment awareness – which are essential elements of healing.

Why Yoga Is Effective in Trauma Treatment
Yoga helps trauma survivors to:
Soothe their anxious minds so they engage in the present moment and tune into their bodies
Empower themselves to make choices, which trauma often strips from survivors
Create a positive, compassionate relationship with their body, mind and self
Discover and use tools for self-regulation and processing sensations and emotions
Release stored trauma memories so their brain and nervous system can regulate
Live safely in their bodies in the present
And much more
A recent study of women with chronic, treatment-resistant PTSD revealed that yoga:
Significantly reduced the severity of PTSD symptoms,
Reduced the incidence of self-harm activities,
Decreased dissociative and depressive symptoms, and
Increased the likelihood of loss of PTSD diagnosis
And this all happened after just 10 yoga sessions.

Long-term follow-up of the study revealed that an ongoing yoga practice helped to maintain these benefits.

Now you can incorporate elements of this ancient practice into your clinical work to help your clients finally break free from the immobilizing grip of trauma.

All you need to get started is the revolutionary new course:
Neuroscience & Yoga in the Treatment of Trauma:
Mind/Body Interventions for Attachment, Mood, & Self-Regulation
$589.97

Value
Just $399.99 Today — Unbelievable Savings!
In this course, you'll discover the neuroscience behind yoga as an effective treatment for trauma AND practical exercises and applications you can start using immediately.
PART 1: Neuroscience & Yoga in the Treatment of Trauma
Section I: Neuroscience, Trauma and Yoga
Seated Yoga Grounding Practice to Relax and Focus
How your clients experience yoga in the body
How to quickly apply this practice to your work with trauma survivors
What Is Trauma?
Psychological/emotional trauma
Single vs. repeated vs. extended trauma
Developmental trauma
Complex trauma
What Neuroscience Tells Us about the Impact of Trauma
How and why the brain and nervous system get "stuck" when trying to process a traumatic event
Why a survivor's post-trauma autonomic nervous system (ANS) creates narrow "windows of tolerance"—and how yoga can help widen them
Simple sitting and standing yoga poses and their clinical applications
Brain structures implicated in trauma and PTSD
How trauma changes the brain and nervous system—and how they can heal
Section II: Intersections of Yoga and Trauma Treatment
Yoga Poses You Can Use in Individual and Group Work with Trauma Survivors
Mountain Pose to come into the present and release negative emotions
Forward Fold soothes an anxious nervous system and encourages introspection
Breath of Joy boosts mood and reduces fatigue and depression
Moving Warrior Poses help to heal shame and increase a sense of control in the body
Dancing Tree Pose encourages balance in the body, which can be difficult for trauma survivors because of changes in their nervous system
And more!
What Makes Yoga Suitable for the Treatment of Trauma
The triune brain and how yoga calms the amygdala and sympathetic nervous system
How yoga encourages both top-down and bottom-up regulation
What yoga is—and is not—and how it can be applied clinically
Debunking myths and misconceptions about yoga and who it's for
Research findings on yoga in the treatment of trauma
Specific things to pay attention to when using yoga in treating a trauma survivor
Integrating trauma-sensitive yoga in clinical work
PART 2: Bringing Trauma-Informed Yoga into Mental Health Clinical Practices
SECTION I: Using Somatic Experiencing in Your Practice
How Mindfulness and Yoga Can Help Your Clients
What are "bells of mindfulness"
How to keep you—and your clients—in the present moment
Yoga for Trauma
Where the research on yoga and trauma stands right now
Why yoga as a mind-body-spirit approach is so helpful in treating trauma
How to work with yoga teachers to help clients develop an effective practice in conjunction with clinical treatment
Yogic Tradition and Neuropsychology
The (short) history and purpose of yoga
How trauma—and yoga—affects people at the cellular level
Yoga's effect on heart rate variability (HRV)
How yoga improves vagal nerve tone to improve resiliency
Embodied Psychotherapy and Somatic Experiencing
How somatic therapy through yoga can stabilize the ANS to reduce anxiety, depression and chronic stress
What is "shock structure" and how it relates to trauma
How yoga can increase positive experiences in trauma survivors
Discover strategies that discharge the nervous system and restore a resting baseline in trauma survivors
How trauma-sensitive yoga differs from other kinds of yoga
Breathwork to help calm rising panic
SECTION II: Trauma-Informed Yoga in Action
Yoga and Self-Regulation
What the research reveals about how yoga and breathwork helps trauma survivors
Use yogic breathwork to calm and regulate the ANS
Examples of yogic breathing exercises you can use with your clients
Applying Trauma-Informed Yoga Postures in Your Practice
How to use and apply the principles and practices of trauma-informed yoga
Chair yoga sequences that help your clients discharge trauma in their body
How the deep relaxation of yoga nidra can help regulate the ANS
Evaluating your clients to ensure this type of treatment is appropriate
Suggestions for opening and closing sessions with trauma survivors
You'll also receive clear, written instructions for all postures and breathwork used throughout the course.
Neuroscience & Yoga in the Treatment of Trauma:
Mind/Body Interventions for Attachment, Mood, & Self-Regulation
$589.97

Value
Just $399.99 Today — Unbelievable Savings!
Bonus Course (Valued at $149.99)
Integrating Yoga Skills in Trauma Treatment: Mind-Body Interventions, Attachment, Mood & Self-Regulation
Debra Premashakti Alvis, Ph.D. guides you through
Seated Grounding Sequences and Meditation Practices to Help Your Clients Overcome Trauma
Where Yoga Fits into the Two Stages of Trauma Treatment
Chair Yoga Sequences and Breathing Practices for Building a Secure Attachment to the Self
Anjali Mudra: Opening the heart to include opposites
Sun Breath: Combines breathwork with movement to help focus the mind and calm anxiety in the body
Loving-Kindness Meditation: Focuses on bringing positive feelings toward the client, and toward others.
RAIN: An approach that trauma survivors can apply in the moment when alarming or threatening thoughts and feelings that arise
Rolling Om Breath: A breathing pattern used as a tool for immediate anxiety relief. Over time, continuous practice can help rewire the autonomic nervous system for improved resiliency and self-regulation.
Bhramari Pranayama (Bumble Bee Breath) with Two Kinds of Mudras: This breathing practice engages the throat, palate and ears to stimulate the vagus nerve and create a feeling of calm and safety. The mudras help create a feeling of cocooning, or drawing in, for an added sense of safety.
Creating Mandalas: Geometric figures used for centuries in Asian religions and beyond. It represents the universe and, when used in trauma therapy, provides a snapshot of the client's inner world. In fact, Carl Jung considered the mandala to be the center of Self.
Savasana: A deeply relaxing posture that encourages mental and physical stillness to help reduce anxiety
Neuroscience & Yoga in the Treatment of Trauma:
Mind-Body Interventions for Attachment, Mood & Self-Regulation
$589.97

Value
Just $399.99 Today — Unbelievable Savings!
I learned so much!
"I learned so much that helps me personally and professionally."
—Melissa Meyers, Psychotherapist
Very helpful!
"Absolutely loved this course. The things I learned will be very helpful in my clinical practice."
—Pefy Cunningham, Social Worker
Thank you!
"Thank you for your reasonable pace and mindfulness regarding encouraging participants to engage in yoga. It really helped me when you answered the questions regarding how to introduce simple yogic practices in session, with the actual language to use."
—Ruth Trowbridge, Counselor
My favorite PESI training!
"This has been my favorite PESI training thus far. Irina was great and doing yoga throughout the program left me feeling much more energized than if I had been sitting all day."
—Kathryn Hoffmeister, Social Worker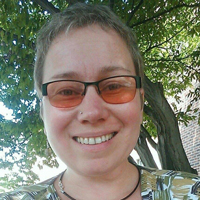 Irina Diyankova, Ph.D., RYT-200
, is a licensed psychologist in private practice in Knoxville, TN and a registered yoga teacher. She specializes in the treatment of complex and developmental trauma, including PTSD, dissociative disorders, and anxiety and mood disorders.
Dr. Diyankova completed her yoga teacher training in Subtle Yoga® with Kaoverii Weber in Asheville, NC. Currently, she is studying for the 500-hour yoga teacher certification with the Himalayan Institute in Honesdale, PA. She also completed part of her yoga studies with the Himalayan Institute in Allahabad, India.
Dr. Diyankova received her undergraduate degree in psychology from Moscow State University, and both her M.S. in psychology and Ph.D. in counseling psychology from Iowa State University. She has made numerous presentations on trauma and yoga to clinical audiences in the United States, United Kingdom, Mexico and Russia. She also maintains a blog,
www.healingt.blogspot.com
, that highlights the holistic approach she takes to trauma treatment. Learn more about Dr. Diyankova at
www.dr-irina.com
Speaker Disclosures:
Financial: Irina Diyankova maintains a private practice. She has an ownership interest in Healing Trauma: Yoga for Healing Trauma online classes. Dr. Diyankova receives a speaking honorarium from PESI, Inc.
Non-financial: Irina Diyankova is a member of the American Psychological Association.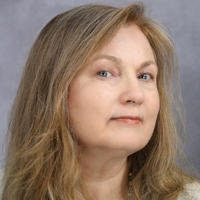 Debra Premashakti Alvis, PhD, is a licensed psychologist and private practitioner who developed and led the Mind/Body Program at the University of Georgia that specializes in addressing anxiety, stress and depression in individuals with physical health concerns and co-morbid mental health issues.

In more than 25 years of clinical experience in treating clients with anxiety, Dr. Alvis has found that she can help clients recover from anxiety more quickly, and more effectively sustain the gains made in therapy, by combining brain-based principles, body-oriented techniques and traditional psychotherapeutic approaches.

Dr. Alvis lectures and leads retreats around the world. Her trainings have helped thousands of clinicians to integrate the richness of contemplative practices and somatic psychotherapies with cognitive approaches for greater clinical effectiveness. Dr. Alvis maintains a private practice in Georgia where she treats clients with anxiety, trauma, shame, depression and relational concerns.

She also continues to work as a professor at the University of Georgia where she supervises the clinical work of doctoral students and co-leads a research team investigating mindfulness.

Speaker Disclosures:
Financial: Debra Premashakti Alvis is in private practice. She receives compensation as a Professor for the University of Georgia. Dr. Alvis receives a speaking honorarium from PESI, Inc.

Non-financial: Debra Premashakti Alvis has no relevant non-financial relationship to disclose.
The Next Steps in Advancing Your Practice
Watch your email for your order confirmation
. You'll receive instructions for instantly accessing the comprehensive videos, handouts and bonus materials—all designed to help your clients regulate their nervous systems so they can feel safe in their body.
Click here for course objectives and outline
.
Review the course materials at your own pace and at your convenience! You'll have unlimited access to all course videos and materials online forever. Plus, use the PESI Mobile™ app to access the course content on-the-go, wherever and whenever you want on your mobile devices.
Instantly collaborate with other professionals on the course materials through interactive message boards. When you register for this course, you'll join a community of hundreds of practitioners using these tools in their own practices. Use this valuable connection to share insight and experiences, and to build your professional network.
Here's your chance to get started with this revolutionary course today!
Register now and you'll receive:
A framework for understanding how to use movement to help your clients discharge stored trauma memory from the body—which cannot be done with talk therapy alone
Dozens of chair yoga poses, mantras, and mudras proven to relax the autonomous nervous system that you can use with your clients right away
Totally unrestricted access to your online course and bonus materials 24 hours a day, 7 days a week, 365 days a year
Membership in an exclusive community of behavioral health professionals like yourself
Up to 15.5 CE hours included in the tuition
A 100% guarantee of satisfaction. If you don't love it, you don't pay for it
100% Satisfaction Guarantee
Register for Neuroscience & Yoga in the Treatment of Trauma: Mind-Body Interventions for Attachment, Mood, & Self-Regulation without risk. If you're not completely satisfied, give us a call at
800-844-8260
. We're that confident you'll find this learning experience to be all that's promised and more than you expected.
Neuroscience & Yoga in the Treatment of Trauma:
Mind-Body Interventions for Attachment, Mood & Self-Regulation
$589.97

Value
Just $399.99 Today — Unbelievable Savings!