Discover how to Offer Healing During These Unprecedented Times

Featuring keynotes and workshops from Esther Perel, Peter Levine, Bessel van der Kolk, Dan Siegel, Tara Brach, Sue Johnson, Janina Fisher, and Lori Gottlieb, and more!

We're experiencing a global mental health crisis beyond anything we've seen in our lifetime. Even after the COVID-19 pandemic passes, many will continue to suffer long-term PTSD symptoms. Clients need our help, and we need each other!
That's why we've brought together the field's leading innovators to discuss how we can offer healing (for ourselves and our clients) during these anxious times.
Register today and get access to exclusive online keynotes and workshops that were specifically designed to meet the challenges of this time ... so you'll know how to navigate the days ahead and offer your clients the deep healing they so badly need.
You'll get lifetime access to these recordings, plus you'll get our hand-selected Symposium workshop recordings that provide insight into some of today's most effective approaches, including:
Internal Family Systems (IFS) in Action with Richard Schwartz
Compassionate Inquiry with Gabor Maté
Polyvagal Theory in Action with Deb Dana
Couples Therapy for Treating Trauma using the Gottman Approach with John and Julie Gottman
Applying Mindfulness in Therapy with Jack Kornfield and Trudy Goodman
The Art and Science of Presence with Dan Siegel
Becoming Solution Focused in Therapy with Elliot Connie
This is a one-of-a-kind opportunity for therapists looking not only for clinical insight, but a forum in which to reflect on how we can help ourselves and our clients navigate difficult and uncertain times like these.
Sign up now to join us for this Virtual Symposium experience!
Full Pass to the 2020 Virtual Symposium Experience
$1,529.86

Value
Just $199.99 Today — Unbelievable Savings!
Symposium Keynote Presentations & Workshops
Facing a Pandemic with Radical Compassion (keynote address)
Tara Brach explores how the weave of mindfulness and compassion can undo our primitive, fear-based reactivity, reveal our mutual belonging, and awaken our hearts.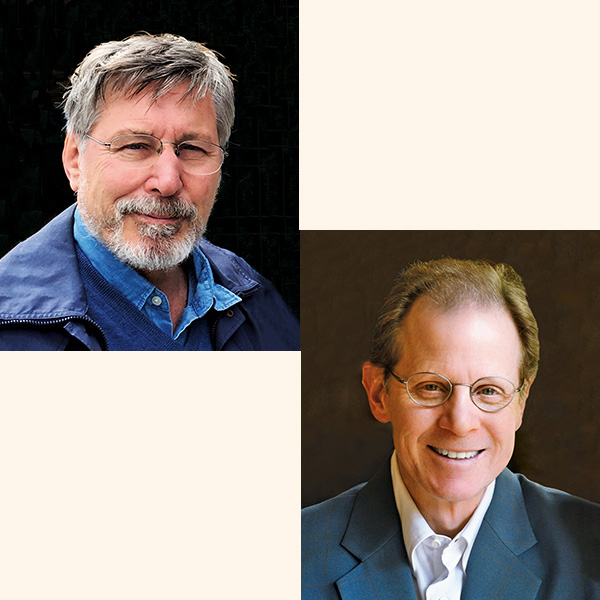 Bessel van der Kolk & Dan Siegel: Has Neuroscience Lived up to its Promise? (workshop session)
This session will feature a provocative, far-ranging dialogue about the impact of neuroscience on our field and whether or not it has increased the effectiveness of psychotherapy.
Peter Levine: The Body as Ally (keynote address)
In this address, Peter Levine will explore the development of Somatic Experiencing and how helping clients experience a living, "knowing" body as an ally can create a more vital and healing therapeutic experience.
Peter Levine: The Body as Healer — Working from the Bottom Up (workshop session)
Learn specific tools from Somatic Experiencing for reading clients' physical and emotional cues, while using their natural instincts to heal and rebalance their physiology and inner feelings.
Esther Perel: The Therapist as Social Catalyst (keynote address)
Esther Perel will discuss what her experience has been working with couples since the quarantine times have begun, including what forms of therapy she has found to be effective, especially during times of crisis and disaster.
Janina Fisher: Hope for Treatment-Resistant Depression (workshop session)
Using interventions from Sensorimotor Psychotherapy, this workshop will introduce ways to help clients relate to their depressive symptoms mindfully, rather than identifying with them, and to manage physical symptoms through changes in posture, breath, and energy.
Sue Johnson: Emotionally Focused Therapy for Individuals (workshop session)
Emotionally Focused Therapy is a well-known approach to couples treatment. But how can it translate to work with individuals? This workshop introduces EFIT (Emotionally Focused Individual Therapy), which focuses on helping individual clients shape a robust and resilient sense of self.
Lori Gottlieb: When the Therapist Switches Seats (keynote address)
In this keynote, Lori Gottlieb shares selections from her NYT bestselling book Maybe You Should Talk to Someone, to discuss the importance of taking ownership of our stories in moving toward change. She'll also talk about breaking the fourth wall, despite being a therapist, to reveal personal details of her experience as a patient.
---
Get access to some of our most popular Symposium workshops
Daniel Siegel: The Art and Science of Presence – Applying Scientific Insight in the Consulting Room
In this recording, Siegel will teach you how findings in a range of disciplines—neuroscience, quantum physics, attachment theory, and the emerging science of presence—can be applied in everyday therapeutic practice.
Deb Dana: Polyvagal Theory in Action
In this recording, you'll learn how to use Polyvagal Theory and the five pathways of the Social Engagement System to regulate your own states and enter into fuller autonomic attunement with your clients.
Dick Schwartz: IFS in Action - Leading Clients to Self-Leadership
The Internal Family Systems (IFS) model, helps clients access an undamaged inner essence called the Self, and from this Self they learn to lovingly relate to and transform their most troubling parts. In this workshop recording, you'll discover how to help clients transform their fragmented experience of Self.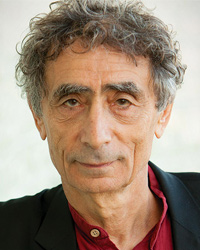 Gabor Maté: Compassionate Inquiry
This workshop recording addresses mental health diagnoses, such as addiction, ADHD, and depression, and chronic physical illnesses from autoimmune disease to malignancy. These interactive sessions will demonstrate a developmental approach that recognizes the lifelong impact of early childhood stress, often exacerbated by socially induced cultural dislocation.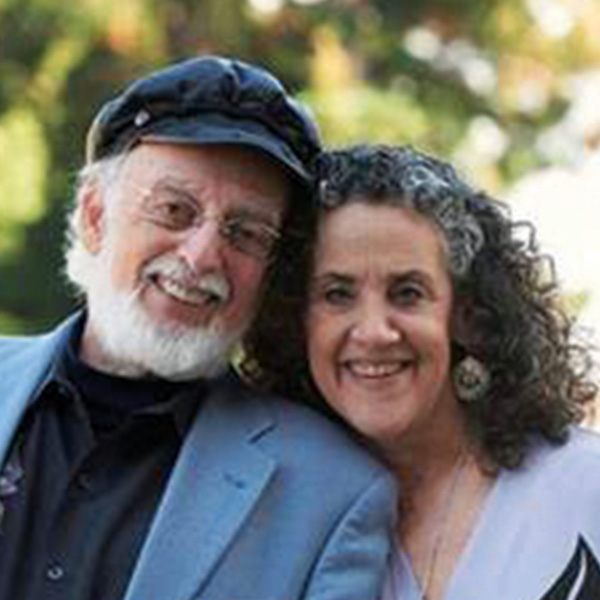 John and Julie Gottman: Couples Therapy for Treating Trauma - The Gottman Method Approach
Watch John and Julie Gottman and discover therapy that interweaves individual PTSD treatment with the interpersonal orientation of Gottman Method Couples Therapy. Explore the negative ways that PTSD can enter a couple's relationship and determine the best intervention for your couples with PTSD.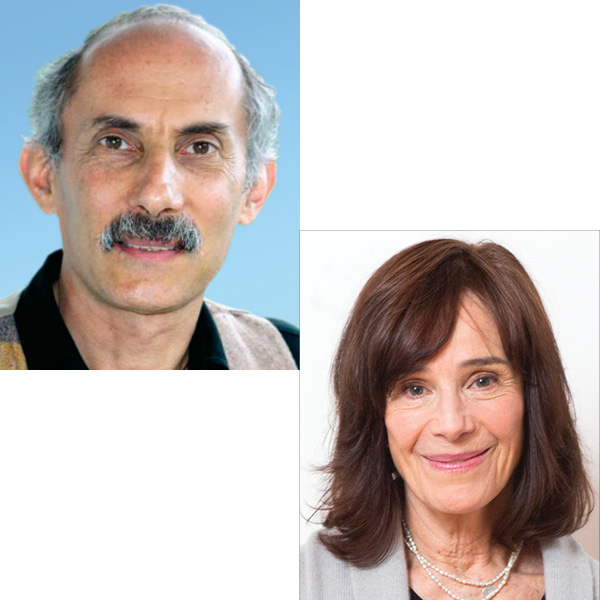 Jack Kornfield and Trudy Goodman: Applying Mindfulness in Therapy
Through story, clinical examples, and experiential practice, leading experts Jack Kornfield and Trudy Goodman workshop will explore the gifts, meanings, and new conundrums of the practice of mindfulness and loving awareness for clients. Discover how to truly integrate psychotherapy and mindfulness practices to help heal your clients' traumas.
Elliot Connie: Becoming Solution Focused in Therapy
Mastering Solution-Focused Brief Therapy requires practitioners to learn the deceptively simple process of asking targeted questions in session that thwart the all too common temptation for both therapist and client to focus on the problem, rather than exploring solutions.
Enroll today and you'll get these FREE Bonuses! ($109.99 value)
50% Off Discount Code for Ethics Live Video Webcast Training
Need to complete annual live ethics CE credit? This discount code allows you to choose from any of PESI's upcoming live webcast opportunities that are convenient for your schedule and learning needs.
Two one-hour panel discussions around the issue of racial injustice and trauma.
These important conversations, featuring the perspectives and guidance of several clinicians and thought leaders, will highlight how we can bring issues of race into therapy, and how we can confront racial disparities in our field and professional communities.
Full Pass to the 2020 Virtual Symposium Experience
$1,529.86

Value
Just $199.99 Today — Unbelievable Savings!
The Next Steps in Advancing Your Practice
Review the materials at your own pace and at your convenience! You'll have unlimited access to all pre-recorded videos and materials online forever. Plus, use the CE21 Mobile™ app to access the course content on-the-go, wherever and whenever you want on your mobile devices.
Instantly collaborate with other professionals on the course materials through interactive message boards. You'll be part of a community of hundreds of practitioners, providing valuable opportunities to share insight and experiences and to build your professional network.
---
100% Satisfaction Guarantee
Register for this intensive training course without risk. If you're not completely satisfied, give us a call at
800-844-8260
. We're that confident you'll find this learning experience to be all that's promised and more than you expected.
Full Pass to the 2020 Virtual Symposium Experience
$1,529.86

Value
Just $199.99 Today — Unbelievable Savings!