Join world-renowned treatment expert Deb Dana to discover how to quickly guide clients out of anxiety and terror, and into safety and connection!
When clients arrive in your office, they often bring years of complex feelings, stress, trauma and stories that could take years to untangle. These distressing events get locked in their bodies… and the fact is, just TALKING about the issues often isn't enough.
Fortunately, we now know how to get more effective results, quickly, simply by learning how to map the clients' nervous system.
The power of the revolutionary Polyvagal Theory is that it provides that map… so we can understand our clients' response to stress and help them work through the pain.
Deb Dana is one of the first clinicians to create a system for using Polyvagal Theory in therapy, in a way that can be applied to enhance any model of psychotherapy! She worked closely with Stephen Porges, the developer of the theory, to develop practical interventions and a model that is widely applicable to short or long-term therapy.
Now, in this ground-breaking Masterclass, you can see Deb Dana's approach in action through real client sessions where she'll show you how to apply Polyvagal-Informed Treatments… so you can move clients toward powerful results, in just a single session.
This is your rare opportunity to see Deb Dana in action with real clients and experience how applying Polyvagal Theory insights can transform your treatment outcomes!
Join Deb in session with real clients suffering from trauma, anxiety, phobias, grief, and fear. You'll learn:
How to develop a healing map from a client's nervous system
How to use your own nervous system to help clients stay grounded so they don't fear facing challenges
How to help your clients quickly learn to regulate their own nervous systems after they leave your office
And more!
In each session, join Deb in a one-on-one analysis with Networker Continuing Education Director and clinician, Zachary Taylor, as they discuss how Deb is working moment-by-moment in real time through the sessions...
…so you can learn the exact process to quickly implement Polyvagal Theory insights into your own work.
Whether you've studied Polyvagal Theory before or not, you've never seen it like this!
As part of this course, you'll also get exclusive bonuses, including an in-depth interview with Deb Dana and Stephen Porges, as well as Deb Dana's hand-selected handouts, the complete session transcripts, and an in-depth article on understanding the role of touch as a vital source of healing.
You'll end this training with the education and confidence you need to leverage key, neurobiological interventions for deep and profound healing outcomes.
Deb Dana's Polyvagal Informed Therapy Master Class:
with Special Guest Stephen Porges, PhD
$418.96

Value
Just $249.99 Today — Unbelievable Savings!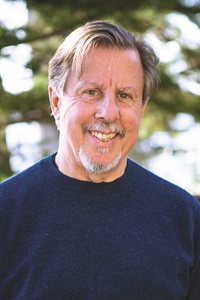 "Polyvagal theory has been a godsend for trauma therapists and survivors alike, helping them understand symptoms and reactions that had been mysterious and uncontrollable. Deb Dana not only explains the theory clearly but also offers therapists practical steps for helping survivors remain regulated."
—Richard C. Schwartz, PhD
Developer of the Internal Family Systems Model of psychotherapy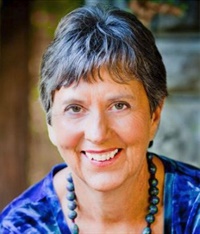 "Deb Dana has provided the definitive guide to integrating the concepts, maps, language and applications of polyvagal theory into any therapeutic modality."
—Linda Graham, MFT
Author of Bouncing Back: Rewiring Your Brain for Maximum Resilience and Well-Being
"[The work of Stephen Porges and Deb Dana] teaches so many practical applications and shows how creative clinicians can use this work to settle even the most distressed human beings and help them transition into the state in which they are most likely to heal."
—Norman Doidge, MD
Author, The Brain That Changes Itself, and The Brain's Way of Healing
What's Included
Through rarely seen client session demonstrations, you'll have the unique opportunity to sit alongside Deb Dana as she helps clients struggling with anxiety, trauma, phobias, grief, relationship difficulties, and much more.
Deb will guide you through four modules, demonstrating her specific Polyvagal Theory interventions and teaching you the key elements every step of the way—so you'll know exactly what to do and what to say with your clients.
An Introduction to Applying Polyvagal Therapy in Clinical Practice
In this session, Deb Dana shares critical insights into the reasons why every psychotherapist today needs to understand the polyvagal theory, no matter what type of therapy they practice. You'll experience how Deb helps clients understand their concerns in the language of their nervous system, and how this understanding provides a pathway to healing. In this session, you'll learn:
The makeup of our nervous system and its role in healing
The purpose and meaning of co-regulation in therapy
How to complete Deb's Personal Profile Map as the pathway to healing
---
Mapping & Mastering the Three States of Our Nervous System: Ventral, Sympathetic, & Dorsal
In this session, we meet Steve, a man who often finds himself highly closed off to others – even though he desperately wants to feel safe and connected. Experience step-by-step how Deb helps learn to navigate the three states of his nervous system, so he can access safety and connection at any moment.
---
Using Polyvagal Theory with Anxiety, Fears, & Phobias from Past Experiences
In this session, Deb works with Donna, a client who's developed high anxiety and fear around riding in cars after a history of severe car accidents. Her nervous system has been stuck in a state of panic that she can't escape, even though she desperately wants to find calmness again. Watch as Deb helps her to navigate her nervous system and find the courage to move forward.
---
Polyvagal-Informed Therapy with Clients in Crisis: Working with Grief & Loss
In this session, Deb offers hope and healing for Julie, a woman who is experiencing the loss of her beloved pet dog. Watch how Deb is able to help her navigate this crisis in a unique polyvagal-informed way by helping her access all the places in her nervous system that grief and loss took her.
---
Bonus session: Re-Cap and Analysis of the Polyvagal-Informed Therapy Sessions with Stephen Porges and Deb Dana
In this session, we bring together the developer of Polyvagal Theory with Deb Dana for an insightful conversation about the power of the Polyvagal Theory to quickly and comfortably help clients map their nervous systems and guide them back to feeling safe, secure, and confident again.
Deb Dana's Polyvagal Informed Therapy Master Class:
with Special Guest Stephen Porges, PhD
$418.96

Value
Just $249.99 Today — Unbelievable Savings!
Enroll today and you'll get these FREE Bonuses! ($229.99 value)
CE Video: Polyvagal Theory in Action with Deb Dana
In this recording, Deb Dana will teach you more about applying Polyvagal Theory insight in practice, including how to use the five pathways of the Social Engagement System to regulate your own states and enter into fuller autonomic attunement with your clients.
Exclusive Recorded Q&A Call with Deb Dana
In this recorded Q&A call, Deb answers specific questions about how to implement her treatment interventions in your clinical work.
Free Networker Magazine Digital Download
In this exclusive Networker magazine article, Touch Taboo: Are We Missing a Vital Source of Healing?, Deb Dana shares how Polyvagal Theory can empower therapists to tap into a vital source of healing that most view with great trepidation—the power of touch.
Bonus Handouts that can be immediately used in practice
Access Deb Dana's hand-selected handouts filled with exercises and tools that will make applying Polyvagal Theory interventions easy and accessible for your clients.
Deb Dana's Polyvagal Informed Therapy Master Class:
with Special Guest Stephen Porges, PhD
$418.96

Value
Just $249.99 Today — Unbelievable Savings!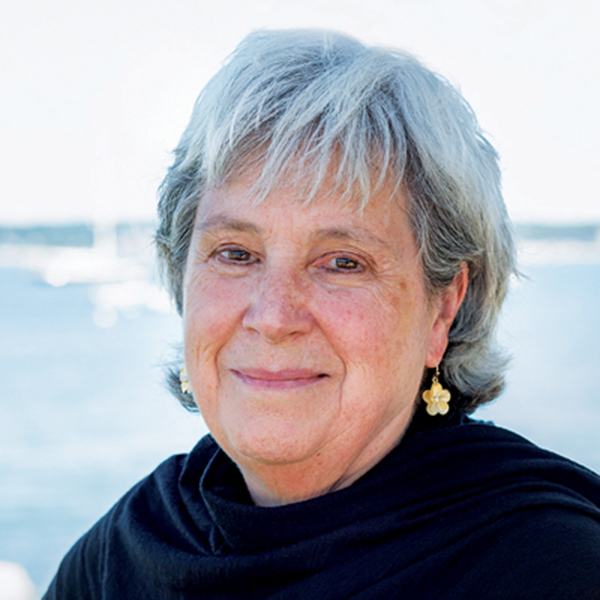 Deb Dana, LCSW, is a clinician and consultant specializing in working with complex trauma. She is a consultant to the Traumatic Stress Research Consortium in the Kinsey Institute and clinical advisor to Khiron Clinics. She developed the Rhythm of Regulation Clinical Training Series and lectures internationally on ways Polyvagal Theory informs work with trauma survivors. Deb is the author of The Polyvagal Theory in Therapy: Engaging the Rhythm of Regulation, Polyvagal Exercises for Safety and Connection: 50 Client-Centered Practices, co-editor with Stephen Porges of Clinical Applications of the Polyvagal Theory: The Emergence of Polyvagal-Informed Therapies, and creator of the Polyvagal Flip Chart. rhythmofregulation.com
Click here for information about Deborah Dana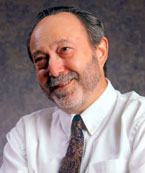 Stephen W. Porges, PhD, is a Distinguished University Scientist at Indiana University, where he is the founding director of the Traumatic Stress Research Consortium within the Kinsey Institute. He holds the position of Professor of Psychiatry at the University of North Carolina and Professor Emeritus at the University of Illinois at Chicago and the University of Maryland.
Dr. Porges served as president of both the Society for Psychophysiological Research and the Federation of Associations in Behavioral & Brain Sciences and is a former recipient of a National Institute of Mental Health Research Scientist Development Award. He has published more than 300 peer-reviewed scientific papers across several disciplines, including anesthesiology, biomedical engineering, critical care medicine, ergonomics, exercise physiology, gerontology, neurology, neuroscience, obstetrics, pediatrics, psychiatry, psychology, psychometrics, space medicine, and substance abuse.
In 1994, Dr. Porges proposed the Polyvagal Theory, a theory that links the evolution of the mammalian autonomic nervous system to social behavior and emphasizes the importance of physiological state in the expression of behavioral problems and psychiatric disorders. The theory is leading to innovative treatments based on insights into the mechanisms mediating symptoms observed in several behavioral, psychiatric, and physical disorders.
He is the author of The Polyvagal Theory: Neurophysiological foundations of Emotions, Attachment, Communication, and Self-regulation (Norton, 2011), The Pocket Guide to the Polyvagal Theory: The Transformative Power of Feeling Safe (Norton, 2017), and co-editor of Clinical Applications of the Polyvagal Theory: The Emergence of Polyvagal-Informed Therapies (Norton, 2018).
Dr. Porges is also the creator of a music-based intervention, the Safe and Sound Protocol™, which currently is used by more than 1000 therapists to improve spontaneous social engagement, to reduce hearing sensitivities, and to improve language processing, state regulation, and spontaneous social engagement.
Click here for information about Stephen W Porges
The Next Steps in Advancing Your Practice

Review the course materials at your own pace and at your convenience! You'll have unlimited access to all course videos and materials online forever. Plus, use the PESI Mobile app to access the course content on-the-go, wherever and whenever you want on your mobile devices.
Instantly collaborate with other professionals on the course materials through interactive message boards.
---
100% Satisfaction Guarantee
Register for this intensive training course without risk. If you're not completely satisfied, give us a call at
800-844-8260
. We're that confident you'll find this learning experience to be all that's promised and more than you expected.
Deb Dana's Polyvagal Informed Therapy Master Class:
with Special Guest Stephen Porges, PhD
$418.96

Value
Just $249.99 Today — Unbelievable Savings!