Are you ready to transform your practice with Internal Family Systems?
IFS has been hailed as "the treatment method that all clinicians should know to treat clients effectively" by Bessel van der Kolk, author of the New York Times Best-seller The Body Keeps the Score.
And now, you can join this new online course where you will learn how to implement the evidence-based IFS model into your clinical practice.
Whether you're brand new to IFS or have been practicing the model for years, you will discover how to refine and customize the model to fit your client's unique needs and improve therapeutic outcomes for trauma, anxiety, shame, kids, couples, addictions, eating disorders, LGBTQIA+, racial trauma, and more...
Join this time-released course, hosted by Dr. Frank Anderson, featuring IFS Developer Richard Schwartz and nine of the best IFS innovators.
Through unusually candid interviews, a recorded Q&A call, detailed instruction, and clinical handouts, you'll get the tools and strategies you need to bring new life and excitement to your own work.
Don't wait, lock in your spot today!
IFS Immersion
Integrating Internal Family Systems (IFS) Across Clinical Applications
$1,239.85

Value
Just $299.99 Today — Phenomenal Savings!
Register today and you'll get...
Online training from today's leading IFS experts


Up to 21.25 self-study CE hours — Click here for CE credit details


Lifetime access to ALL course recordings and handouts


4 FREE Bonuses (Valued at $399.97 — yours to keep forever!)


Recorded Q&A call


Exclusive private forum access to engage with colleagues

An Engaging Course!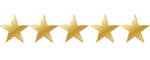 I enjoyed Frank's style of presenting. It kept me engaged the entire time. I appreciate the use of the videos and experiential exercises.
Rosalin - Counselor/Psychotherapist
Feel Re-Invigorated!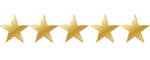 Thank you so much. I think IFS is the next big step on my career path and look forward to Level 1 training. I feel re-invigorated in my field.
Natalie T.
Extremely Satisfied!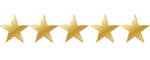 Extremely satisfied. This was one of the best trainings I've taken. Frank Anderson is a wonderful teacher.
Dennis - Psychologist
Incredibly Knowledgeable!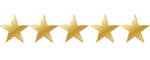 Frank is very engaging and responsive as well as incredibly knowledgeable.
Kellie - Social Worker
Life-changing!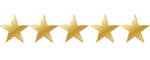 I love IFS. IFS honestly changed my life.
Michael M.
A Great Presenter!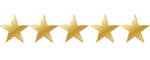 Frank Anderson is a great presenter!
Sheridan - Marriage and Family Therapist

Part 1 | Intro to IFS | Available Immediately
---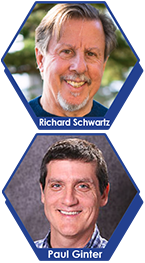 IFS Development, Application and Transformational Model to Effectively Help Clients Improve Well-Being
With Richard Schwartz, Ph.D., & Founder of IFS; Frank Anderson, M.D., Senior IFS Trainer; Paul Ginter, Ed.D., Senior IFS Trainer
In this special 3-hour recording, you'll join Frank Anderson, M.D., as he talks to IFS Founder, Richard Schwartz and Senior IFS trainer Paul Ginter. Together, they will explore how the model developed, it's power, and it's evolution into one of psychotherapy's hottest clinical models.
If you are new to IFS, this recording will provide you with a rich foundational background as you begin your IFS journey. And if you are already familiar with IFS, don't miss this unique opportunity to hear/learn more about the origins of IFS from the leaders in the model.
Click here for information about Richard C. Schwartz Click here for information about Paul Ginter
Part 2 | On-Demand Clinical Application Sessions
Each following week, you'll get access to two clinical application sessions. Each session is approximately 1 hour long and available on-demand — so you can watch when the time is right for you.
---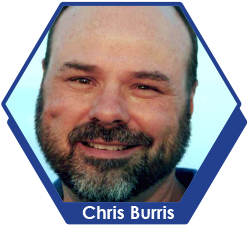 Week 2 | Attachment & IFS: Healing Trauma and Attachment Wounds that Befriend the Body
Chris Burris, LPC, LMFT, IFS Senior Trainer
Attachment & IFS: Healing Trauma and Attachment Wounds that Befriend the Body When a client experiences trauma, their parts will split from the Self to survive. One part will serve the role of protection while the other will remain hidden causing an internal attachment wound. Learn the healing power of IFS and when parts work together, they heal together.
Week 2 | Treating Complex PTSD with IFS
Frank Anderson, MD, IFS Senior Trainer & Program Consultant
Trauma blocks love and self-connection. IFS is a transformational model in which allows clients to release these blocks from pain and heal.
View trauma as a relational violation
Repair the internal relationship when trauma is endured
Empower your clients to overcome even the most complex traumas
---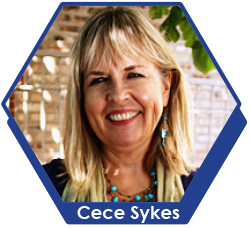 Week 3 | IFS & Addictive Processes: Healing Wounds and Restoring Balance to the System of Parts
Cece Sykes, LCSW, ACSW, IFS Senior Trainer
IFS's view of addictive processes as system-focused, not symptom-focused
How polarization of parts impacts the clinical process
Healing the underlying wound by restoring balance to the system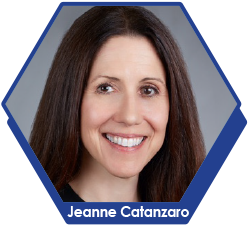 Week 3 | IFS & Disordered Eating: Heal the Relationship Between Food and Body
Jeanne Catanzaro, Ph.D., Licensed Clinical Psychologist, Certified IFS Therapist
Almost every client you see holds shame about their weight, size, or health – whether they talk about it or not. The Internal Family Systems (IFS) model of treatment provides a way to release that shame to discover an inner wisdom that guides clients to heal their relationship with food and their bodies.
---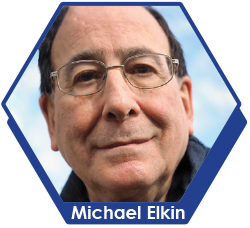 Week 4 | IFS Approaches to Shame, Anxiety, and Depression
Mike Elkin, MA, LMFT, NBCCH, IFS Senior Trainer
Shame is the fuel which drives all of the problems therapists treat. And IFS views anxiety and depression as strategies adopted by our protective systems to cope with shame.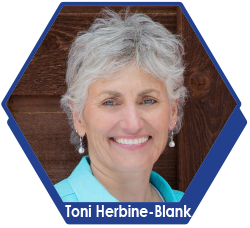 Week 4 | IFS & Couples Therapy: Using Intimacy from the Inside Out (IFIO) to Heal, Improve, and Provide Relationship Help
Toni Herbine-Blank, MSN, RN, IFS Senior Trainer
Learn first-hand from the developer of Intimacy from the Inside Out (IFIO), and the application of IFS for couples. You'll learn principles and interventions in addressing common struggles faced in working with couples. Change the way you work with couples today!
---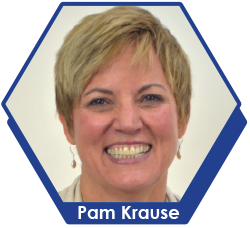 Week 5 | IFS with Children & Adolescents: Using Parts Work to Help Young People Heal
Pam Krause, LCSW, IFS Senior Lead Trainer
Adapt basic IFS principles for use with children, adolescents, and their families. Learn strategies for applying the model to younger clients and help them heal.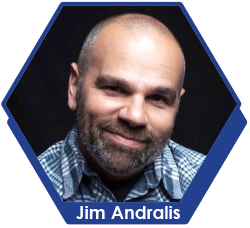 Week 5 | IFS Approaches with LGBTQIA+ Clients
Jim Andralis, LCAT, is an IFS Assistant Trainer
We live in a time of collective trauma. It is a shared experience that impacts the psychological and somatic health for both clients and therapist. This presentation will provide clinical tips on how to utilize somatic interventions for both client and therapist.
The 3 essential somatic tools all clinicians need
Why you need to compose a personal trauma narrative within the collective trauma context to relate to clients
Key somatic techniques to reconnect with one's innate somatic knowledge
---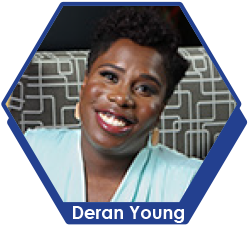 Week 6 | Healing Racial Trauma with IFS
Deran Young, LCSW, IFS Institute Online Ambassador
The recent protests against racial injustice and police brutality have left many therapists wondering what they can do to be active forces for change in the therapy room and beyond. Using the framework of IFS, you'll gain practical skills to help heal the traumatic wounds of oppression.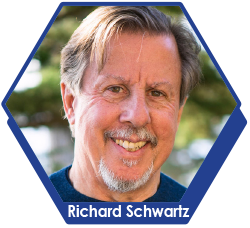 Week 6 |
The Future of IFS & Beyond
Dick Schwartz, Ph.D., Founder of IFS
The IFS model is still being adapted throughout psychotherapy. Hear from IFS Developer, Richard Schwartz on where his vision on where IFS will go and his dreams for the future.
Part 3 | Recorded Q&A | Available December 17
Listen to this recorded Q&A call to get answers directly from the IFS trainers. This 1-hour recording is designed to solidify your learning and get you ready to use IFS immediately!
IFS Immersion
Integrating Internal Family Systems (IFS) Across Clinical Applications
$1,239.85

Value
Just $299.99 Today — Phenomenal Savings!
Are you ready to become IFS Certified?

Get Certified and Go Further... The IFS Certification process provides a clear set of actions for the IFS Therapist and IFS Practitioner to undertake in order to demonstrate the competencies and experience necessary to practice the IFS model effectively. Certification adds a measure of quality control in the practice of IFS by providing a way to recognize those who have demonstrated the capacity to safely and effectively use the model.
Professional Reputation and Credibility
Distinguish yourself from your peers and increase your opportunities for career advancement, earning protentional, and client growth. Certification is a personal accomplishment and an unbiased barometer of your skills.
Client Trust
Provide assurance to consumer and clients when you display your certification. When you complete your certification, they can be confident you are providing them with the best tools and strategies for improving clinical outcomes.

When you register today, you'll receive 4 FREE bonuses (a $399.97 value!)
Internal Family Systems Therapy (IFS) ($219.99 value)
with Frank Anderson, M.D.
In this intensive, self-paced, 6-hour bonus seminar, you'll discover step-by-step instruction for applying IFS to your clinical practice. From beginning to end, Dr. Frank Anderson will show you everything you need to know in using the empirically validated IFS model for treating a wide variety of clinical diagnoses.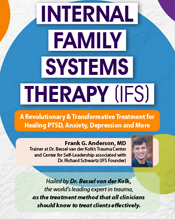 A Therapist's Guide to the Psychopharmacology of Trauma and Dissociation ($149.99 value)
with Frank Anderson, M.D.
In this self-paced, 3-hour bonus seminar, you'll discover how to improve your outcomes through the understanding and application of the interplay between medications, psychotherapy and trauma.
Watch world renowned trauma expert Frank Anderson, M.D., in this recording as he guides you through the essentials of Psychopharmacology related to the treatment of Trauma and Dissociation.
Even though you may not be a prescriber of medications, it's essential that you have a thorough understanding of the effects medication has in treating trauma.
Dr. Anderson will teach you how to:
Integrate psychopharmacological and psychotherapeutic approaches
Identify positive and negative effects of medication
Prepare clients for adding medication to their treatments
Understand the effects of trauma on neurobiological processes
Assess clients for appropriate medication referrals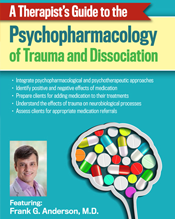 PDF Download | Internal Family Systems Skills Training Manual: Trauma-Informed Treatment for Anxiety, Depression, PTSD & Substance Abuse ($29.99 value)
Frank Anderson, MD, Martha Sweezy, PhD, Richard Schwartz, PhD
Internal Family Systems Therapy (IFS) provides a revolutionary treatment plan for PTSD, anxiety, depression, substance abuse, eating disorders and more.

Using a non-pathologizing, accelerated approach -- rooted in neuroscience -- IFS applies inner resources and self-compassion for healing emotional wounding at its core. This new manual offers straight-forward explanations and illustrates a wide variety of applications. Easy to read and highly practical.
Step-by-step techniques
Annotated case examples
Unique meditations
Downloadable exercises, worksheets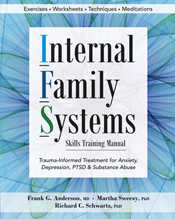 Glossary of Terms — provided by the IFS Institute!
A glossary of terms commonly used in Internal Family Systems Therapy (IFS).

IFS Immersion
Integrating Internal Family Systems (IFS) Across Clinical Applications
$1,239.85

Value
Just $299.99 Today — Phenomenal Savings!
---
100% Satisfaction Guarantee
Register for this self-study online course without risk. If you're not completely satisfied, give us a call at
800-844-8260
. We're that confident you'll find this learning experience to be all that's promised and more than you expected.