Here's the problem: even after the pandemic is over, we're not going back. COVID-19 will likely be a part of our "new normal," the virus will likely circulate from season to season well into the future, and we must find ways to adapt our practices for the long run.
We'll also need to be equipped with accurate, up-to-date information about COVID-19, not only to keep our clients & practices safe, but also to help guide clients who are anxious and worried to know the facts and real risks. Because let's face it – COVID-19 is now a part of the equation for years to come.
Therapy in a Post-Pandemic World:
How to Help Your Anxious Clients & Safely Re-Open Your Office
$239.98

Value
Just $149.99 Today — Unbelievable Savings!
In this exclusive never-before-seen course designed just for therapists, Dr. Kelly Fradin, MD, will:
Walk you, step-by-step, through what mental health professionals need to know about the science, in an easily explainable way, to help clients understand COVID-19, particularly those who are worried and anxious.


Show you how and when to bring clients back to the office safely, including specific actions you can take, incorporating testing, and the exact questionnaire you can give to clients before they arrive to help mitigate their risk and yours.


Cover the most up-to-date facts about the risks of COVID from the latest research on the disease process, transmission, vaccination, and more. Hint: we've learned a lot in the past year that doesn't make the headlines.


Address the 7 specific stressors clients are facing and will face as we step into the new normal, and give unique advice for handling the unique stressors that will impact our client in the coming year around socializing, school, vacations, careers, and more.


Provide specific insights into how the pandemic has affected children and teens, and what advice she's giving parents and families.
Therapy in a Post-Pandemic World:
How to Help Your Anxious Clients & Safely Re-Open Your Office
$239.98

Value
Just $149.99 Today — Unbelievable Savings!
"Last March, my kids schools shut down, my practice was wrecked, and the news was terrifying.
As a pediatrician, I devoted myself to understanding this disease both physically and psychologically, and now I want to share what I've learned with therapists like you so we can partner together to get back to life safely, re-open our offices confidently, and help our clients and ourselves thrive in a new normal. This course was specifically designed for therapists, and I know you'll find answers to your most pressing questions that will not only help you, but help your anxious and worried clients. See you in the course!"

— Dr. Kelly Fradin, MD
Author, Parenting in a Pandemic
What Therapists Should Know for Clients Worried About COVID-19
Sorting fact from fiction and understanding the numbers
Assessing the risks of serious illness
Strategies for mitigating risk to yourself and your clients in your clinical work
How to understand vaccination and what it means
Bringing Clients Back to Your Office Safely
Setting up your office
Understanding ventilation strategies
Re-examining how you schedule clients
The utility of wearing masks or not wearing masks in the office
Properly understanding what COVID-19 testing can and can't do
Helping Clients Navigate Decision Making
Safety vs social isolation – assessing the risks and benefits to client well-being on their diagnosis
Helping clients cope when others don't agree or reciprocate the way they are choosing to lower their risk of getting sick
Prioritizing robust support systems, marriages, and friends
Working with the Specific Post-Pandemic Stressors Facing Parents, Kids, & Families
Why guilt is an under-recognized stressor among parents and how to work with it
Dis-enfranchised grief and loss
Loss of control - working with problems that can't be solved right now
What anger is really all about in this time
How anxiety and fear are taking on new meaning in this time
The long-term effects of isolation and how to lower the risks
Six Techniques to Help Improve Home & Family Life for Clients
How to lower expectations without falling behind
How and why family meetings have new meaning going forward
What isolation has done to our bodies – incorporating exercise and movement is more important than ever
Media exposure is doing more than you might think
Control over media exposure, choosing how we discuss the virus and our mitigation efforts
Specific sleep recommendations and the power of routines
Addressing the BIG Long-Term Impacts of the Pandemic Among Parents, Kids, & Families
The long-term effects of 2020-2021 on social and emotional development
Ways you can improve remote learning or hybrid learning
How kids might be displaying anxiety in different ways today and how to help
Fostering a growth mindset even after a difficult year
Where Are We Headed Now? What Life & Therapy Looks Like After a Pandemic
Data from previous global pandemics
Longer-term issues that will surface you should know about right now
The ways our clients will need help as we re-orient in a new normal
Therapy in a Post-Pandemic World:
How to Help Your Anxious Clients & Safely Re-Open Your Office
$239.98

Value
Just $149.99 Today — Unbelievable Savings!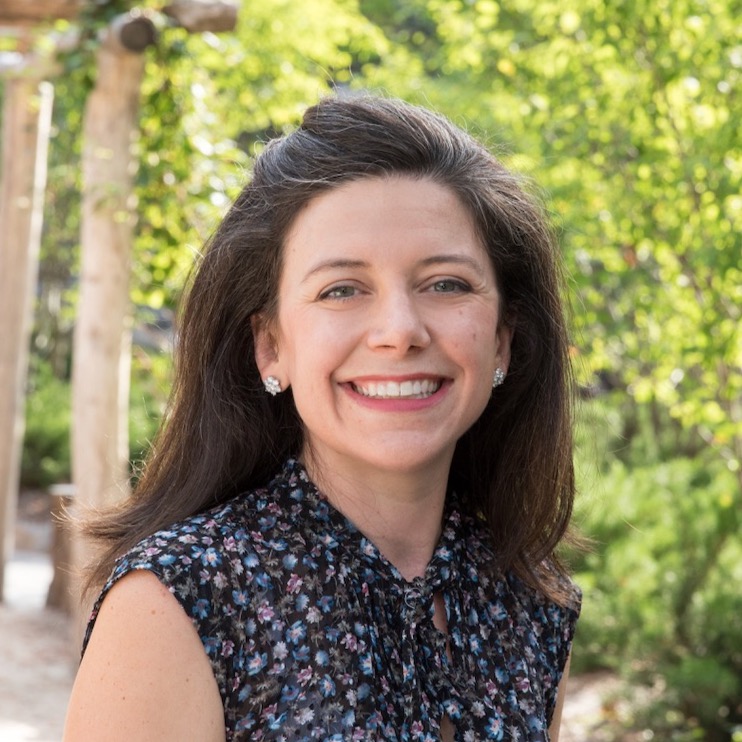 Kelly Fradin, MD, is a pediatrician, mother of two, and child advocate from NYC. After graduating from Harvard College with an undergraduate honors degree in psychology, she completed her doctorate at the Columbia College of Physicians and Surgeons. She finished her pediatric training at the Children's Hospital at Montefiore where she stayed on working as an Assistant Professor and Attending in complex care pediatrics. Since she's transitioned to working in school health. Given her interest in public health, writing has allowed her to help thousands of parents by sharing her calm, evidence-based perspective.
Click here for information about Kelly Fradin
---
The Next Steps in Advancing Your Practice
Review the course materials at your own pace and at your convenience! You'll have unlimited access to all course videos and materials online forever. Plus, use the PESI Mobile app to access the course content on your phone or tablet. Choose video or audio-only versions of online courses from the world's best instructors, and complete your CE requirements anywhere, anytime, at your own pace.
Instantly collaborate with other professionals on the course materials through interactive message boards.
---
100% Satisfaction Guarantee
Register for this intensive training course without risk. If you're not completely satisfied, give us a call at
800-844-8260
.
We're that confident you'll find this learning experience to be all that's promised and more than you expected.
Therapy in a Post-Pandemic World:
How to Help Your Anxious Clients & Safely Re-Open Your Office
$239.98

Value
Just $149.99 Today — Unbelievable Savings!