It's easy to say the body holds onto trauma. It's a lot harder to help the body release trauma.
After years of research on the body's natural ability to heal, Pat Ogden has developed proven methods of lifting the burden of trauma from her clients.
And now you can learn her simple, step-by-step process to do the same for your clients.
In just 3.5 hours, you'll walk through the foundations of Sensorimotor Psychotherapy with developer Pat Ogden, PhD.
Broken into 13 bite-sized training sessions, you will quickly learn proven interventions that you can implement immediately into practice.
You'll end this course with new tools for working with trauma and the confidence to integrate them with your current trauma treatment methods.
Register today for this affordable and practical online training provided by legendary clinician and pioneer of somatic psychology Pat Ogden!
"Pat Ogden is the undisputed master of teaching clinicians how to work with physical sensation to help people beyond their trauma." – Bessel A. van der Kolk, MD
Sensorimotor Psychotherapy: Theory and Practice
$249.99

Value
Just $199.99 Today — Stunning Savings!
See what your colleagues are saying about Sensorimotor Psychotherapy!
"Weaving Sensorimotor Psychotherapy theory and practice into psychodynamic or cognitive-behavioral models of therapy, including EMDR and exposure treatments, helps unify the body and mind in the treatment of trauma. Moreover, this work can be effectively used as an adjunct to already existing psychotherapeutic modalities." — Daniel J. Siegel, MD, author of The Developing Mind: How Relationships and the Brain Interact to Shape Who We Are
"Since re-living trauma often occurs in the form of physical sensations... learning how to manage and uncouple physical sensations from trauma-based emotions has emerged as one of the essential aspects of the effective treatment of PTSD. Pat Ogden is the undisputed master of teaching clinicians how to work with physical sensation to help people beyond their trauma. For me, her work has opened up a whole new dimension of effective therapy." — Bessel A. van der Kolk, MD, author of Traumatic Stress: The Effects of Overwhelming Experience on Mind, Body and Society and The Body Keeps the Score
"Sensorimotor Psychotherapy is a conceptually elegant, powerfully effective body therapy that involves a broad repertoire of somatic interventions specifically designed to help clients tap into the wisdom of their bodies." — Martha Stark, MD, author of Working with Resistance and Modes of Therapeutic Action
"Pat Ogden and her colleagues are one of the most creative and prominent sources of neurobiologically, psychodynamically, and developmentally informed clinical models in the expanding world of somatically focused psychotherapy." — Allan Shore, PhD, author of Affect Regulations and the Origin of Self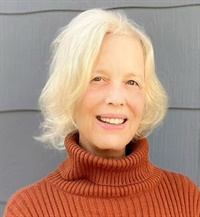 Pat Ogden, PhD,
is a pioneer in somatic psychology and both founder and education director of Sensorimotor Psychotherapy Institute®, an internationally recognized school specializing in somatic-cognitive approaches for the treatment of post-traumatic stress disorder and attachment disturbances.
Click here for information about Pat Ogden
Weave Sensorimotor Psychotherapy theory into your practice
$249.99

Value
Just $199.99 Today — Stunning Savings!
What You'll Find in this Course
Through 13 comprehensive modules, you'll discover how to:
✓ Theorize how the "somatic narrative" informs trauma treatment strategies
✓ Use somatic resources to promote regulating dysregulated arousal
✓ Reach out to improve treatment outcomes when clients have relationship problems
✓ Help clients become mindful and improve level of functioning
Plus, when you register today you'll receive bonus readings and worksheets!
Article, "Wisdom of the Body: Lost and Found," by Dr. Pat Ogden from the book Talking Bodies: How do we Integrate Working with the Body in Psychotherapy from an Attachment and Relational Perspective? (The Bowlby Centre Monograph Series), 2014.
2 Corresponding Worksheets: Attitudes and Actions & The Body's Signals
Book chapters and worksheets for use with clients from Norton Mental Health bestseller, Sensorimotor Psychotherapy: Interventions for Trauma and Attachment, by Pat Ogden, PhD, and Janina Fisher, PhD.
The Language of the Body - Book Chapter

Corresponding Worksheet: Good Times, Bad Times, & Your Body

Mindfulness of Present Moment - Book Chapter

2 Corresponding Worksheets: Building Blocks of a Good Experience & Naming Thoughts and Emotions

Taking Inventory: Categories of Resources - Book Chapter

2 Corresponding Worksheets: Internal and External Creative Resources, Part 2 & Part 3

Somatic Resources - Book Chapter

2 Corresponding Worksheets: Centering: Hand on Heart, Hand on Belly & Adjusting Sensory Stimulation

Recognizing Instinctive Defenses - Worksheet
Vocabulary for Sensations - Reference Sheet
The Next Steps in Advancing Your Practice
Review the course materials at your own pace and your convenience! You'll have unlimited access to all course videos and materials online forever. Plus, use the PESI mobile app to access the course content on-the-go, wherever and whenever you want on your mobile devices.
Instantly collaborate with other professionals on the course materials through interactive message boards. You'll be part of a community of hundreds of practitioners all focused on integrating the most effective trauma techniques, providing valuable opportunities to share insight and experiences, and build your professional network.
100% Satisfaction Guarantee
Register for this intensive training course without risk. If you're not completely satisfied, give us a call at
800-844-8260
.
We're confident you'll find this learning experience to be all that's promised and more than you expected.
Learn Sensorimotor Psychotherapy from "the undisputed master"
$249.99

Value
Just $199.99 Today — Stunning Savings!