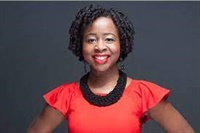 Lillian Gibson, PhD
, is a licensed clinical psychologist who's been helping clients escape the self-doubt and self-criticism of "not being enough" for over a decade. In addition to working with clients facing race-based traumas, minority stress, anxiety, depression, trauma, insomnia, nightmares, and chronic medical conditions, Dr. Gibson has helped medical residents and budding mental health clinicians uniquely develop their professional voices when entering into their careers.
Experienced in a variety of settings including inpatient mental health centers, outpatient behavioral care services, and primary care settings, Dr. Gibson's professional footprints include places such as Johns Hopkins Medicine and the Quality Education for Minorities Network.
Click here for information about Lillian Gibson
"Dr. Gibson is one of the best presenters I've had over my 20+ year career. She models compassion, patience, acceptance, and cultural competency on top of being a great clinician and presenter."
— Susan T., Marriage & Family Therapist
"Dr. Gibson was wonderful to listen to and this training was fantastic! I would attend a training by her again."
— Katelyn K., Social Worker
"Dr. Gibson is an amazing speaker. Her presentation was very organized and the way she presented kept me engaged and interested--for 6 hours!"
— Jeannette M., Social Worker
---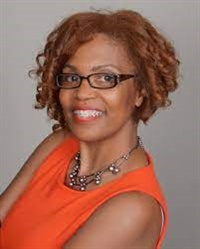 Candice Richardson Dickens, LCPC-S, LCADC-S, CCTP, MAC
, is the owner of the training institute CRA Counseling & Consulting Agency. She has been a clinician for over 30 years and specializes in the intersection of trauma-based therapies and race, ethnicity, and cultural areas. Candice frequently presents on the topic of trauma and race, including at Psychotherapy Networker, the Social Security Administration, and the Association for Addiction Professionals among other events.
Click here for information about Candice Richardson Dickens
"Candice Dickens was an extremely knowledgeable instructor and amazing presenter. Thank you!"
— Michael S., Psychologist
---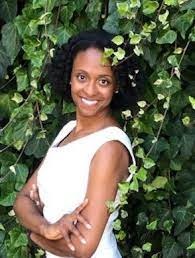 Dr. Meag-gan O'Reilly
is a licensed psychologist, self-worth expert, DEI Consultant, and the co-founder of Inherent Value Psychology, Inc. She previously served as a staff psychologist and coordinator of Outreach Equity and Inclusion at Stanford University, where she created the first satellite clinic for black undergraduate and graduate students and co-created the Outreach and Social Justice Seminar in 2016, which trains clinicians to be culturally conscious and justice-oriented.
Click here for information about Meag-gan O'Reilly
"Dr. O'Reilly was excellent. She was extremely thorough, knowledgeable, and engaging. I learned a tremendous amount and will be a better clinician because of it."
— Laura B., Social Worker
"This is an EXCELLENT training. It was pertinent, timely, very informative, and the presenter's style of facilitating this course was very engaging and respectful to the audience. I would take another PESI training from Dr. Meag-ghan O'Reilly in a nanosecond."
— Dr. Patricia M., Psychologist