Join master therapist Sue Johnson inside the therapy room and
discover the evidence-based EFIT approach that offers transformative healing
Your trauma clients carry deep emotional wounds that can terrorize them for years as they suffer through
unexpected triggers, flashbacks, panic attacks,
and feelings of
hopelessness and shame
.
To facilitate the healing of their trauma, you need to be able to
repair the deep attachment wounds
, so your client can feel safe and develop healthy relationships again.
Sue Johnson's Emotionally Focused Individual Therapy (EFIT) offers an evidence-based roadmap to true emotional healing that's backed by decades of intense research and clinical experience.
Instead of focusing on the traumatic event, EFIT uniquely leverages the science of attachment as the guide to building healthy relationships — in a precise, focused way, so
you can feel confident through every moment of the therapy process
.
Now, in one of our most anticipated courses ever, you have the rare opportunity to step into the office of EFIT developer Sue Johnson, a true psychotherapy master...
...and experience, step by step, how to apply EFIT interventions with a real client who's suffering from complex trauma after years of childhood sexual abuse and neglect.
This is your chance to learn directly from Sue how to create a safe therapeutic connection and compassionately guide clients toward profound and lasting healing. Plus, you'll get access to exclusive interviews where Sue explains the exact, moment-by-moment decisions that lead to powerful EFIT sessions.
Join Sue Johnson today and discover the EFIT approach that provides clients lasting relief and connection — and makes therapy less stressful and more rewarding for the therapist.
Sue Johnson's Emotionally Focused Individual Therapy Master Class:
Experience the Healing Power of EFIT for Attachment Trauma
$449.93

Value
Just $299.99 Today — Unbelievable Savings!
Praise for Sue Johnson's EFIT Approach
"With the EFIT approach, therapists are lead, at each-step, to safely open their clients to their emotional wounds and to increase their capacity for self-reflection and authentic relationships. Without any doubt, this is a most important resource for all therapists wishing to do depth work with their clients" — Peter A Levine, world-renowned trauma expert
"EFIT is a model of how to work with attachment and emotion in individual therapy. It is almost certain that it will soon occupy a central place in individual therapy." — Jay Lebow, Ph.D., Senior Scholar and Clinical Professor
"When the age-old internal battle between reason and emotion rages endlessly, as it does in our patients seeking therapy, it only makes sense that the focus of therapy should be on emotion. Dr. Sue Johnson shows how the successful emotionally focused approach that works so well with couples, has now been adapted to working with individuals." — David H. Barlow, Ph.D., Professor of Psychology and Psychiatry Emeritus Founder, Center for Anxiety and Related Disorders at Boston University
"I strongly recommend EFIT training with Drs. Sue Johnson and Leanne Campbell, whether you are new to EFT or have been practicing for years - the opportunity to sit with these masters... watch them with their clients, process their work and answer questions is gold!" — Dr. Jenev Caddell, individual and couples therapist
---
What's Included
Through real client session videos, complete with full transcripts, you'll have the unique opportunity to sit alongside EFIT developer Sue Johnson as she works with a client who's struggling with severe trauma, as well as depression, anger and urges to self-harm.

You'll discover how EFIT allows you to tune in your client's needs, and shows you exactly what to listen to, what to focus on, and how to bring your client through difficult emotions. Then through therapist-to-therapist conversations, you'll get "behind-the-scenes" insight into the specific decisions Sue makes at each step — so you can more quickly apply these interventions with your clients.
Introduction to Emotionally Focused Individual Therapy (EFIT)
In this introductory module, Sue Johnson provides a foundational understanding of EFIT and offers the critical information you need for this Master Class. Using interesting stories and insights from real clinical cases, Sue explains how EFIT works and how it can help you maximize your client's outcomes using the power of attachment theory.
---
Conducting an Experiential Assessment and Fast-Tracking Change Using EFIT
Throughout this course, we follow Sue as she works with one of her most challenging client cases. Meet Allison, a young woman with complex trauma resulting from childhood sexual abuse and neglect. Presenting with concerns of depression, anger and urges to self-harm, Allison quickly realizes the role of her past trauma in her current struggles. Watch how Sue uses the first moments of the initial assessment to establish safety and build trust. Then, step away from the session and gain important insights on EFIT as you listen to Sue break down, moment-to-moment, what interventions she uses and why.
---
Creating Core Corrective Emotional Experiences using EFIT
In this module, we join Sue and Allison in their sixth session together. Experience how Sue guides Allison to move deeper into her childhood trauma and connect with a moment of terror and isolation. Watch as Sue uses tone, pace, language, and empathy to safely guide Allison through the trauma, setting up powerful opportunities for healing. This is your chance to learn the finer nuances of EFIT as you listen to Sue reflect on the session.
---
Moving from Grief to Empowerment with EFIT
The final module takes us to Session 11 where we see Allison make a powerful transformation. She has connected with her trauma and begins to claim her strength as an adult. By processing the grief of the past, Sue helps Allison transform her relationship to the past and become her own protector.
Sue Johnson's Emotionally Focused Individual Therapy Master Class:
Experience the Healing Power of EFIT for Attachment Trauma
$449.93

Value
Just $299.99 Today — Unbelievable Savings!
Enroll today and you'll get these FREE Bonuses! ($209.98 value)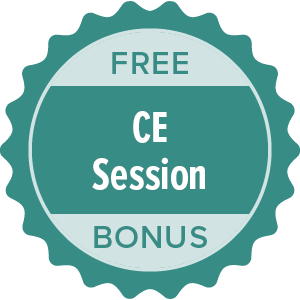 Emotionally Focused Individual Therapy (EFIT) for Healing Attachment Wounds

Join EFIT author and lead trainer Leanne Campbell as she provides in-depth insight into Sue Johnson's clinical roadmap that's based on hundreds of studies — on human attachment, on emotion, and on the effectiveness of EFT/EFIT interventions.

Master skills to tap into the primary vulnerabilities and needs of all clients, offering help that reaches to the depths of how we experience life, while respecting and honoring each individual as unique and entitled to empathy and responsiveness.
---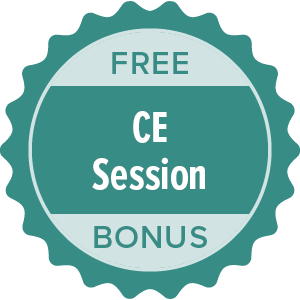 Essential EFIT Assessment Training: A Proven, Novel Attachment-Focused Assessment Method
Don't miss this essential training where Leanne Campbell dives into the assessment of EFIT, showing you exactly how to use it when working with clients, as well as key elements to keep in mind when guiding clients through their pain.
Dr. Sue Johnson, EdD
, is an author, clinical psychologist, researcher, professor, popular presenter and speaker and a leading innovator in the field of couple therapy and adult attachment. Sue is the primary developer of Emotionally Focused Couples and Family Therapy (EFT), which has demonstrated its effectiveness in over 30 years of peer-reviewed clinical research.
Sue Johnson is founding Director of the International Centre for Excellence in Emotionally Focused Therapy (ICEEFT) and Distinguished Research Professor at Alliant University in San Diego, California, and Professor, Clinical Psychiatry at the University of British Columbia, Canada, as well as Professor Emeritus, Clinical Psychology, at the University of Ottawa, Canada.
Dr. Johnson is the author of numerous books and articles including
Attachment Theory in Practice: EFT with Individuals, Couples and Families
(2019),
The Practice of Emotionally Focused Couple Therapy: Creating Connection
(3rd edition, 2019), and
Emotionally Focused Couple Therapy with Trauma Survivors
(2002).
Sue trains behavioral health providers in EFT worldwide and consults the over 75 international institutes and affiliated centers who practice EFT. She also consults to Veterans Affairs and the U.S. and Canadian militaries.
Click here for information about Susan Johnson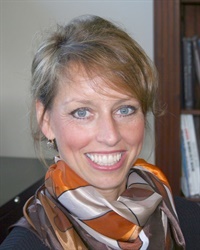 Dr. Leanne Campbell
is a Registered Psychologist, a co-founder and managing partner of Campbell & Fairweather Psychology group, and an ICEEFT (International Center for Excellence in Emotionally Focused Therapy) Certified Trainer. In addition to providing psychological services to hundreds of individuals, couples, and families over the past three decades, Dr. Campbell provides trainings in Emotionally Focused Therapy (EFT) to professionals around the globe with a primary focus in the areas of grief and trauma. Most recently, she co-authored with Dr. Sue Johnson the first individually focused EFT book,
A Primer for Emotionally Focused Individual Therapy (EFIT): Cultivating Growth and Fitness in Every Client
(Routledge, 2022).
Click here for information about Leanne Campbell
Sue Johnson's Emotionally Focused
Individual Therapy Master Class:
Experience the Healing Power of EFIT for Attachment Trauma
$449.93

Value
Just $299.99 Today — Unbelievable Savings!

Frequently Asked Questions

Immediately! You can start your EFIT training course as soon as you register.

Your access to this course is unlimited for as long as you have your account.

Not at all. This Master Class is designed for all therapists who work with trauma. Sue will demonstrate the core principles and techniques behind EFIT and then show you, in real time, how EFIT is used when working with a real client case.

Yes! While EFIT is a comprehensive treatment approach developed by Sue Johnson, some therapists use EFIT in addition to other treatment approaches to include the power of emotional healing as a valuable part of the client sessions.
The Next Steps in Advancing Your Practice
Review the course materials at your own pace and at your convenience! You'll have unlimited access to all course videos and materials online forever. Plus, use the PESI Mobile app to access the course content on-the-go, wherever and whenever you want on your mobile devices.
Instantly collaborate with other professionals on the course materials through interactive message boards.
100% Satisfaction Guarantee
Register for this intensive training course without risk. If you're not completely satisfied, give us a call at
800-844-8260
.
We're that confident you'll find this learning experience to be all that's promised and more than you expected.
Sue Johnson's Emotionally Focused Individual Therapy Master Class:
Experience the Healing Power of EFIT for Attachment Trauma
$449.93

Value
Just $299.99 Today — Unbelievable Savings!