Certification Training for Compassion Fatigue Professionals (CCFP)


Become a Certified Compassion Fatigue Professional.
Are you feeling burned out from your work as a professional caregiver?

As internationally recognized trauma treatment leader Eric Gentry, Ph.D., LMHC, explains, "There is no way to do professional caregiving without it having some negative impacts on our lives. I have watched many excellent caregivers in this field say 'enough' and leave the field because of compassion fatigue burn out."

When a caregiver experiences compassion fatigue, what follows are feelings of hopelessness, stress and a sense of inadequacy.

That's why Dr. Gentry designed this powerful Compassion Fatigue Professional Certification (CCFP) Online Training. Based on 15 years of break-through research with compassion fatigue, this online training will help you recapture your sense of mission, purpose, hope and joy as a caregiver.

Through this training, you'll learn the evidence-based professional resiliency skills to eliminate stress and combat the emotional demands of your work.

Plus you'll meet the educational requirements for Evergreen Certifications Compassion Fatigue Professional Certification so you can teach your patients how to live more hopeful and joyful lives.

Join Dr. Gentry and start feeling reinvigorated in your work to end your patients' suffering.
This training meets the educational requirements for CCFP certification.
Learn More About Certification
BONUS: FREE Trauma Therapist Toolkit
when you sign up today!
What You'll Learn:



This is an intermediate-level certification and course that is open to any care-giving professional or volunteer. By becoming a certified compassion fatigue professional you will be able to recapture your sense of mission, purpose, hope and joy in your office.

Master the 16 Certification Criteria for Compassion Fatigue Professionals

Understanding of the historical developments in the field of care giving that gave rise to the concept of compassion fatigue (e.g., diagnosis of PTSD being included in DSM---III, vicarious trauma, burnout research, etc)
Ability to articulate the etiology of compassion fatigue through its two primary components: secondary traumatic stress and burnout.
Clear understanding of the potential symptoms and effects associated with compassion fatigue.
Skilled administration and interpretation of compassion fatigue assessment instruments for self and others with primary focus upon the Pro-QOL (Stamm, 2005).
Awareness of and ability to narrate one's own personal/professional history that has lead to negative effects associated with professional and/or volunteer care giving.
Understand the role that perceived threat and sympathetic nervous system dominance play in the generation of compassion fatigue symptoms and, conversely, the role of self-regulation in the amelioration of current effects and prevention of future effects.
Identify the process (i.e., "infection") of secondary traumatic stress—how does a professional become gradually symptomatic when working with traumatized and suffering others?
Be aware of how to use (a) connection/support; (b) relaxation, and (c) exposure/narrative to resolve current symptoms and to prevent future effects associated with secondary traumatic stress.


9. Knowing methods to resolve current and prevent future effects of burnout in professional care giving contexts.

10. Skilled application of CBT tools (e.g., relaxation, exposure and perceptual change) to lessen the effects of compassion fatigue in one's own life.

11. Appreciate the role of intentionality and principle-based care giving (i.e., internal locus of control) as a method for symptom amelioration and resiliency.

12. Ability to understand and articulate the effects of compassion fatigue as being failed or thwarted professional maturation.

13. Ability to understand and articulate the specific processes, trajectory and tasks associated with professional maturation and how developing these skills enhance resiliency.

14. Comprehend and articulate a model of professional resiliency that allows the care provider to be healthy and maximally functional independent of environmental "demands" (internal vs. external control).

15. Recognize five (5) key resiliency skills for the prevention of compassion fatigue and how to implement these skills towards the prevention of negative work-related effects.

16. Demonstrate the ability to design a self-directed professional resiliency plan.
After completing this course, you'll be ready to become a Certified Compassion Fatigue Professional.
Learn More About Certification
About the Presenter
Eric Gentry, Ph.D., LMHC, is an internationally recognized leader in the field of disaster and clinical traumatology, having trained thousands of professionals and paraprofessionals worldwide in the treatment of traumatic stress. His doctorate is from Florida State University where he studied with Professor Charles Figley, one of the pioneers of traumatic stress. Dr. Gentry was one of the original faculty members of the Traumatology Institute and later became the co-director of the International Traumatology Institute at the University of Southern Florida. Dr. Gentry, along with Dr. Anna Baranowsky, is the co-author and co-owner of the Traumatology Institute Training Curriculum – 17 courses in field and clinical traumatology leading to seven separate certifications. Click here for information about J. Eric Gentry
Here's everything included in this online course:

Over 6 hours of video training on how to combat compassion fatigue and develop professional resiliency skills with leading trauma expert Dr. Eric Gentry

Become a Certified Compassion Fatigue Professional! This course meets the educational requirements for CCFP certification. Learn More About Certification

Earn 6 CE hours - included in the price

Online message boards to collaborate with other professionals also taking the course

Access to all materials online for a year, plus you can download all videos and materials to keep forever

Bonus!

Register today and you'll also get:

FREE Trauma Therapist Toolkit — a $99.99 value!




Enjoy a collection of valuable resources developed specifically for trauma treatment professionals, including a PDF ebook, worksheets, and free online CE Seminars! This free trauma therapist toolkit includes:

Traumatology Toolkit – A 138 Page eBook that is filled with assessment instruments, treatment protocols and more

Two Free CE Seminars on the neurobiology of trauma and overcoming trauma and shame

Free assessments and intervention worksheets you can implement immediately in your practice

FREE PDF Book Download

— a $29.99 value!


Overcoming Compassion Fatigue: A Practical Resilience Workbook
By Martha Teater, MA, LMFT, LCAS, LPC and John Ludgate, PhD

Overcoming Compassion Fatigue is a fresh workbook approach to effectively handle the inherent exhaustion, burnout and stress professionals naturally face when working with those in pain and distress. Written by two practicing clinicians experienced in compassion fatigue and CBT, this manual will equip you with practical tools to manage your work and minimize risk of personal harm.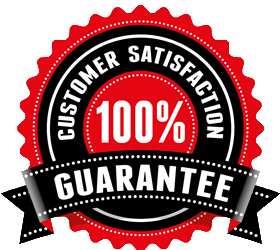 100% satisfaction guarantee
Register for this intensive training course without risk. If you're not completely satisfied, give us a call at 800-844-8260. We're that confident that you'll find this learning experience to be all that's promised and more than you expected.
So, what happens next?
Don't delay. . . ENROLL NOW