Do you ever wish you knew the secret to help your clients bounce back from life's toughest roadblocks, wounds, and obstacles?

With over 40 million Americans suffering from an anxiety disorder, 25 million struggling with clinical depression, and 100 million living with life-shattering chronic pain, you see a lot of human suffering in your office.

While there may not be a secret elixir to wash away life's problems, there is the skill of mastering and applying mindfulness to heal even the most complex wounds.

In this intensive online course, Donald Altman, M.A., LPC, draws upon brain science and concepts from Interpersonal Neurobiology to demonstrate how you can help your clients regulate their emotions and rewire their brains through practices such as focused attention, selective memory, and strengths-based storytelling.

Don't miss your opportunity to bring a comprehensive menu of transformative mindfulness tools to your practice.
What You'll Learn:
In this in-depth, 12-hour training video, national mindfulness teacher and author
Donald Altman, M.A., LPC,
will demonstrate a variety of powerful clinical tools for helping clients rewire their brains as they overcome clinical anxiety, depression, chronic pain, PTSD, addictive cravings, and stress-related symptoms.
Learn to utilize practical and evidence-based mindfulness tools that radically alter clients' habitual and conditioned reactions.
Make brain science easy to understand for your clients! Clearly demonstrate for clients how they can regulate emotions and rewire their brains.
Walk away with the confidence to adapt these many tools for different populations in order to create a clear roadmap to wellness for clients.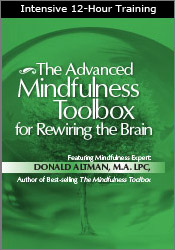 In this compelling experiential and participatory training, here's what will be covered:
Cutting Edge Research & Resources
Introducing Mindfulness to Your Clients
The Power of Sense Grounding
Brain Basics, Metacognition, & Interpersonal Neurobiology
The Behavioral Side of Mindfulness
Mindful Laughter for Depression & Grief
The Uplifting Power of Storytelling
Managing Moods Through Attention & Selective Memory
Harnessing Gratitude to Increase Positive Emotions
Healing Emotional Pain Through Acceptance, Forgiveness, & Compassion
Mindfulness for Addictive Cravings
Changing the Perception of Pain
The Power of Sense Grounding Trauma
Reducing Anxiety by Mindfully Managing Transitions
Re-Envisioning & Refocusing
Sign up today, and get this FREE PDF Download!
The Mindfulness Toolbox: 50 Practical Tips, Tools & Handouts for Anxiety, Depression, Stress & Pain — By Donald Altman
At last, an authoritative book filled with mindfulness tools that deliver an essential set of engaging, practical strategies along with key research and evidence-based information. The awareness boosting methods in this guidebook offer participants a means of reappraising and observing negative and anxious thoughts, habits, pain, and stress in fresh ways that produce new insight, positive change, and a sense of hope.
Featuring 50 easy to use, reproducible handouts and expertly crafted, guided scripts, this workbook is ideal for clinicians wanting to integrate mindfulness into their work.
What's Included:

12 Hours of Video Training

18+ practices for working with transitioning, ruminating, anxiety, stress, and more

PDF of Donald Altman's best-selling Mindfulness Toolbox Workbook

A network of professionals to collaborate with in the online portal

Here's what others have to say...
...about Donald Altman's Advanced Mindfulness training:
"Mr. Altman's workshop was superb, wonderfully experiential, and filled with both excellent research and useful tools. Thank you!" — Richard, LCMHC (Burlington, VT)
"Thank you! Program was comprehensive and provided ideas of thought for self-improvement/nourishment for self-care & also tangible suggestions to utilize with clients." — Susan, OT (Fairbanks, AK)
"Fantastic teacher. Real, practical, usable." — Elizabeth, MSW (Raymond, NH)
"Mind opening – so many things are taken for granted." — Maura, LSCSW (Lawrence, KS)
"GREAT information and I would recommend it to others." — Tina, Counselor (Saco, ME)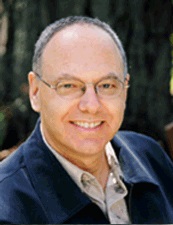 Donald Altman, M.A., LPC, is a psychotherapist, award-winning writer, former Buddhist monk, teacher and an adjunct professor at Lewis and Clark Graduate School of Education and Counseling. He is also a faculty member of the Interpersonal Neurobiology program at Portland State University and teaches various classes blending mindfulness and Interpersonal Neurobiology.
A prolific writer whose career spans more than 25 years, Donald has authored several pioneering books on mindfulness, beginning with his 1998 Art of the Inner Meal. His book, The Mindfulness Code was named as "One of the Best Spiritual Books of 2010." He has also authored Meal By Meal, Living Kindness, One Minute Mindfulness, The Joy Compass, The Mindfulness Toolbox: 50 Practical Tips, Tools & Handouts for Anxiety, Depression, Stress & Pain and his newest book, 101 Mindful Ways to Build Resilience: Cultivate Calm, Clarity, Optimism & Happiness Each Day.
In addition to his books, Donald was a staff writer for an EMMY-Award winning children's television show ("The Magic Door", CBS Chicago), won an American Medical Writer's Association award, co-created the first interactive comic strip on America Online, and has had articles appear in New Age Journal, the Los Angeles Times, and Independent Business Magazine, among others.
Donald reaches out to the professional community by serving as the vice president of The Center for Mindful Eating. Donald works extensively with mindful meditation in his own life, as well as offering these tools to others through his books and classes. He teaches mindfulness and spiritual values around the country. He is dedicated to bringing these ancient practices in tune with modern living and to invite wellness into our stress-filled lives. Donald is also a member of the Burma Buddhist Association. An avid motorcyclist, he enjoys riding his motorcycle along the beautiful Oregon coast.
Speaker Disclosures: Financial: Donald Altman is in private practice. He is an Adjunct Faculty member of the Interpersonal Neurobiology Program at Portland State University. Mr. Altman receives a speaking honorarium from PESI, Inc. Non-financial: Donald Altman has no relevant non-financial relationship to disclose.
Learning that Fits YOUR Schedule:

Register now for instant access to the online conference portal. Access all course videos and materials online forever. Plus, use the PESI Mobile™ app to access the course content on-the-go, wherever and whenever you want on your mobile devices.


Interact and collaborate with other professionals in the online community through chat boards and online forums. Participants love sharing ideas, asking questions and networking with other practitioners!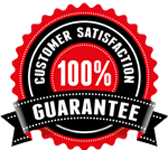 100% Satisfaction Guarantee
Register for this comprehensive training course without risk. If you're not completely satisfied, give us a call at 800-844-8260. We're that confident that you'll find this learning experience to be all that's promised and more than you expected.
Don't delay. . . ENROLL NOW
Advanced Mindfulness Toolbox for Rewiring the Brain
Valued at $329.98

— Today Only $259.99