Grief and grieving: It's traumatic. It's awkward. It's painful.
When clients seek your guidance in their struggles with grief, you are expected to have the right words at hand, the right actions to recommend, and the right response. But for most of us, there was a lack of emphasis on healing grief and loss in our formal training.
Yet every client you will see will experience loss in their life.
Now you can join renowned loss expert David Kessler, special guest on Oprah & Friends, Dr. Oz, CNN, NBC, PBS, People Magazine, the Wall Street Journal, the New York Times, and more, for a comprehensive online course where you'll learn the art of caring for the grieving.
Through his work with Elisabeth Kübler-Ross and his time learning directly from Mother Teresa, he has helped thousands of people face life and death with peace, dignity and courage. From working with Elizabeth Taylor, Michael Landon, and Anthony Perkins to seeing up-close the devastation and heroic response of so many at 9/11, Ground Zero, and Sandy Hook Elementary School tragedies, David lives the work he teaches.
Don't let even more time go by feeling unprepared to help your clients process and heal their trauma and grief. Sign up today for this life-altering online course that will inspire an extraordinary new way of treating your clients suffering from a loss.


David Kessler on Healing Grief:
Finding comfort after death, divorce & betrayal
Valued at $329.99
Today Only $129.99 — An Unbelievable Value!


Your special invitation from David Kessler...
I know that pain from loss is inevitable, but experience has taught me that suffering is optional. Throughout my career, I've had the privilege of learning from legends, including spending time with Mother Teresa at her Home for the Dying Destitutes and co-authoring two books with Elisabeth Kübler-Ross.
Now I want to show you what I've learned through five comprehensive modules where I'll help you gain an extraordinary new way of thinking and treating your clients that are caught in despair. I'll share proven tools and strategies that can transform your client's response to grief and help them regain the hope they need to live happy and fulfilled lives.
I've used and witnessed amazing results using these tools and strategies in my work, and I guarantee this course will enhance your own work as a therapist. I can't wait for you to see the changes in your clients that I've experienced with this comprehensive treatment approach.
Best,
-David Kessler
Sign up today for instant access to...

Understanding Grief
Our grief is unique because our lives our unique. In this session, you'll explore what grief is and examine treatment strategies and tools for normalizing grief.
You'll learn:
How to navigate the loss and replacement of roles a loved one filled
How to use "Life Beliefs" in healing grief
An update of Elisabeth Kübler Ross' Stages of grief
How to work with the emotions and turmoil of Anticipatory Grief

Healing Grief
In this video, you're going to take a closer look at some specific aspects of grief such as dreams, dealing with secrets that may be revealed after loss, and tools for coping with multiple losses, sudden death and suicide.
You'll learn:
Tools for dealing with multiple losses, sudden death, suicide and Alzheimer's
How to cope with shootings/hurricanes/earthquakes and terrorist acts
Techniques for approaching horrific crime and/or disaster scenes
Helping survivors cope with suffering

Perceptions and Tools for Healing Grief
Many people don't think about how we perceive our loss as a factor of our healing, and yet it is. This video helps you begin to have different ways to see how you view grief.
You'll learn:
Complicated grief
Tools for releasing negative and obsessive thinking around the loss
Explaining the dynamics of forgiveness and how to actually make it work
How to integrate positive psychology into grief
Tools to help cope with: Anniversaries, holidays – the seen and unseen, and birthdays
Honoring and healing from loss from cancer, job loss, miscarriage, a pets death and other seen and unseen losses

Breakups & Divorce
Today, nearly 50% of all marriages end in divorce. In this video, you'll examine tools that can help heal the emotions of breakups and divorce.
You'll look at:
The patterns that lead to break-ups
What lessons can bring about healing
The lies we tell ourselves after a relationship ends
Reinterpreting and reframing divorce
Healing shame around divorce
Children and divorce

Healing the Grief of Betrayal
In this video, you'll learn how to help your clients cope with a betrayal in a relationship, heal infidelity patterns, and release the pain of betrayal.
You'll examine:
Taking responsibility for actions
How to move on afterward
The cost of betrayal on the soul
Signs that the betrayer may cheat again
David Kessler on Healing Grief:
Finding comfort after death, divorce & betrayal
Valued at $329.99
Today Only $129.99 — An Unbelievable Value!


"David brings wisdom and compassion to tough subject such as breakups, divorce and the death of a loved one. If you get a chance to hear him speak on our newest work, You Can Heal Your Heart, you will find helpful information, comfort and healing in his words."

-Louise L. Hay, the New York Times best-selling author of You Can Heal Your Heart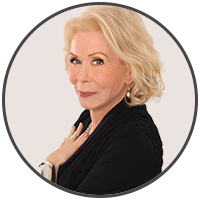 ---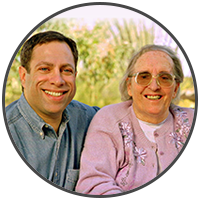 Photo by Ken Ross
"David Kessler is my friend and student. He carries on my work."

-Elisabeth Kübler-Ross, M.D.
"(David's work) is a source of reflection over that most mysterious and beautiful moment which awaits us all."

-Mother Teresa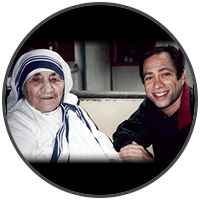 ---

BONUS — Limited Time Offer! Sign up today and you'll lock in instant access to these FREE bonus materials — a $134 value!

FREE BONUS VIDEO: Grief and Children
Children are often forgotten grievers, but there are many ways parents can help their child grieve in healthy ways. In this video, you'll look at tools for helping children grieve.
You'll learn:
Tools for helping a child prepare for the loss
How different ages experience loss
Interventions for coping enhancement for funeral

FREE BONUS VIDEO: Grief and the Afterlife
You'll explore how the afterlife plays into grief to help normalize a lot of common experiences we have during grief.
You'll examine:
Deathbed visions and their impact on grief
Effective and ineffective models for family coping and integration
Clinical/palliative care studies and research of near death awareness
Using the law to normalize the dying experience
Hauntings the griever may experience in loss and how to normalize them for the griever

55 FREE BONUS PRACTICES TO HEAL GRIEF
Download this easy-to-use PDF card deck to learn 55 powerful practices to heal and rebuild after loss. You'll focus on the response to loss, understanding grief, and healing — all while remembering that grief is evidence of your love.

FREE Q&A Call Recording
Listen to course presenter David Kessler address questions from previous course attendees and share additional insight into helping clients find comfort after loss.

We don't just grieve the loss of a loved one.
In this online course, you'll learn supportive strategies to heal seen and unseen loses.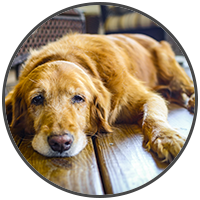 PET LOSS
We'll discuss ways that we can help your clients honor pet loss and heal what is often considered a form of disenfranchised grief.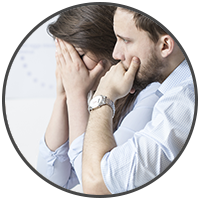 MISCARRIAGE & INFERTILITY
The reality is, these losses are significant, and they deserve time and healing to grieve what never was or never will be.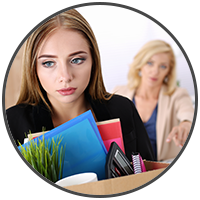 JOB LOSS
We'll look at ways to help your clients accept the reality of the loss and realize that what has happened can actually be for their highest good.
David Kessler on Healing Grief:
Finding comfort after death, divorce & betrayal
Valued at $329.99
Today Only $129.99 — An Unbelievable Value!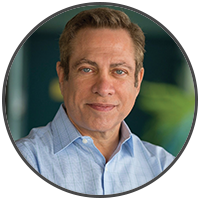 David Kessler is one of the world's foremost experts on healing and loss. His experiences with thousands of people on the edge of life and death have taught him the secrets to living a happy and fulfilled life.

He is the author of five bestselling books. His first book, The Needs of the Dying, a #1 best-selling book, received praise from Mother Teresa. He co-authored two bestsellers, On Grief and Grieving and Life Lessons, with the legendary Elisabeth Kübler-Ross. His latest book, You Can Heal Your Heart: Finding Peace After Breakup, Divorce or Death, was co-authored with Louise Hay It was a #1 bestseller in Divorce as well as loss. He worked with Elizabeth Taylor, Jamie Lee Curtis, and Marianne Williamson when their loved ones faced life-challenging illnesses. He also worked with late actors Anthony Perkins and Michael Landon.

David's work has been discussed in the Los Angeles Times, Business Week and Life Magazine, and has been featured on CNN-Cross Fire, NBC, Fox, PBS, Dr. Oz and Entertainment Tonight. David is a contributing writer on Oprah.com, Dr. Oz's Sharecare.com, eHarmony, Anderson Cooper 360, The Huffington Post and The Psychotherapy Networker Magazine.

David has a master's degree in Health Care Bioethics from Loyola Marymount University. He did his undergraduate work at University of Southern California and became a Fellow of the American College of Healthcare Executives (FACHE) and earned the distinction of board certification in healthcare management. He also is the founding chairperson for the Hospital Association of Southern California Palliative Care Committee. He spent over a decade as part of the management team for a 650 bed – three hospital system in Los Angeles County. His volunteerism includes being a specialist reserve officer for the LAPD as well as being on the Red Cross mental health care team. His websites, grief.com and YouCanHealYourHeart.com have had over one million visitors.
Speaker Disclosure
Financial: David Kessler receives compensation as Vice President of Patient Support Services for Citrus Valley Health Partners. He is an author for Simon & Schuster – New York and receives royalties. Mr. Kessler receives a speaking honorarium from PESI, Inc.
Nonfinancial: David Kessler has no relevant nonfinancial relationship to disclose.

Learning that Fits Your Schedule:

Watch your email for your order confirmation
, and get instant access to this
comprehensive training
plus the FREE Bonus items all designed to help your clients find comfort after death, divorce, betrayal and more. Review all the course materials at your own pace and at your convenience!
Click here for course objectives and outline
.

Access all course videos and materials online forever, or download the videos and materials to your personal library.

Interact and collaborate with other professionals in the online community through chat boards and online forums.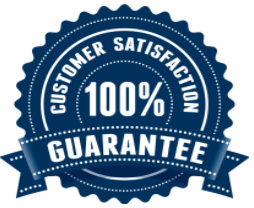 If you're not completely satisfied, give us a call at 1-800-844-8260. We're that confident that you'll find this learning
experience to be all that's promised and more than you expected.
Don't delay... ENROLL NOW