Transform your practice with Internal Family Systems!
The challenges and feelings associated with traumatic experiences are complex and overwhelming. The guilt, shame, anger, and hopelessness can leave a person shattered and conflicted.
They feel trapped… not recognizing their own behavior or able to understand their underlying motivations… It's as if a part of them has taken over and is forcing them to relive the traumatic pain over and over again. And on top of all of that, they've lost the ability to feel safe and trust others leaving it feeling impossible to reach out for help.
When someone living with these circumstances finally walks through your door for help, you need an approach that focuses on understanding and resolves their inner conflicting thoughts and feelings.
That approach is Internal Family Systems (IFS).
IFS has been hailed as "the treatment method that all clinicians should know to treat clients effectively" by Bessel van der Kolk, author of the New York Times Best-seller The Body Keeps the Score.
And on June 8 and 9, you can join Dr. Frank Anderson for 2 days of live virtual training on how to integrate the IFS approach into your practice.
Whether you're new to IFS or you've been using it for years, you'll walk away with practical insights, strategies, and interventions you can use to effectively treat trauma with IFS.
Plus, as a special bonus, we're including Dr. Anderson's book Transcending Trauma: Healing Complex PTSD with Internal Family Systems (IFS) with your registration for this live event!
Secure your spot today!
2-Day Live Virtual Event
Transcending Trauma: Treating Complex PTSD with Internal Family Systems (IFS) Presented by Frank Anderson, MD
June 8 & 9, 2023 from 8:00 AM – 4:00 PM Central
A $469.99

Total Value,
today only $59.99!
What You'll Learn
Join world-renowned IFS and trauma treatment expert, Dr. Frank Anderson, as he guides you on the effective use of IFS to help your clients overcome trauma and achieve lasting health.
After this live training, you will:
Understand the key concepts and principles of IFS: Explore the IFS model of parts work, how parts interact with each other, and the importance of creating a safe and compassionate therapeutic environment.
Know how to apply IFS in your professional practice: Identify, access and work with your clients' different parts - including protective parts, wounded parts, and the Self, in order to promote healing and integration.
Develop skills for self-exploration and self-reflection in yourself and your clients: Utilize IFS techniques to explore your own internal system and gain insight into your own patterns of behavior and emotions.
Design neuroscience informed treatment strategies: Understand how the neuroscience of trauma and dissociation affects your clients and use that knowledge to inform therapeutic decisions.
Work effectively with trauma and other challenging issues: Use IFS informed strategies to work with trauma and other challenging issues, including addiction, eating disorders, and anxiety.
Get access to the archive recordings for 14 days
This limited-time offer is your chance to discover how to integrate a simple, step-by-step process to treat complex trauma using IFS.
Designed for counselors, social workers, psychologists, addiction counselors, marriage and family therapists, and other mental health professionals…
…you'll get access to 2 full days of training on how to use IFS to treat complex trauma and integrate it seamlessly into your practice from the IFS Institute Lead Trainer Frank Anderson.
Packed with live demonstrations, meditations, real-world examples, and practice sessions, you're going to walk away with the knowledge and skills to seamlessly integrate IFS into your practice and effectively lead your clients on the path to healing from their trauma.
This unique opportunity may not come again...
2-Day Live Virtual Event
Transcending Trauma: Treating Complex PTSD with Internal Family Systems (IFS) Presented by Frank Anderson, MD
June 8 & 9, 2023 from 8:00 AM – 4:00 PM Central
A $469.99

Total Value,
today only $59.99!
FREE Bonus eBook: Transcending Trauma by Frank Anderson, MD
A $29.99 value, yours free with your registration
Hope and light are on the horizon to help clients overcome the challenges of healing and releasing the pain of relational trauma.
The highly acclaimed Transcending Trauma explores a unique, compassionate, and evidence-based approach to resolving complex and dissociative trauma. In this transformative book Frank Anderson, MD, masterfully details an IFS path to therapy that allows clients to access their inherent capacity for healing – called Self-energy – while also helping them welcome, as opposed to manage, the extreme emotions frequently associated with trauma.
Included are clinical case examples, summary charts, current neuroscience research, and personal stories that will enable your clients to reclaim self-connection, experience self-love, and regain the ability to connect with and love others. Designed with clinicians in mind, this book offers a comprehensive map to complex trauma treatment that will enable readers to:
Learn how to stay calm and steady in the presence of extreme symptoms
Discover a different approach to resolving attachment trauma
Gain confidence when addressing shame, neglect, and dissociation
Understand the neurobiology of PTSD and dissociation
Integrate neuroscience-informed therapeutic interventions
Effectively address medication and common comorbidities
Incorporate IFS with other models of treatment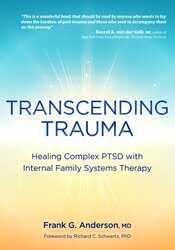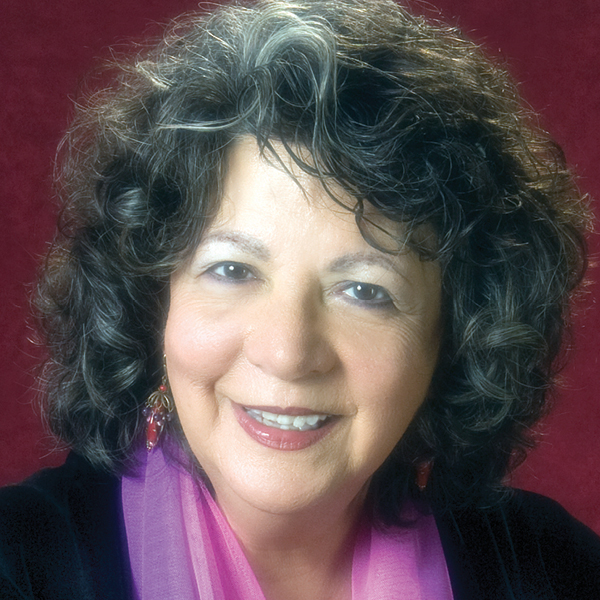 "A gifted speaker and a national expert on trauma, Frank Anderson introduces a gentle, effective, mindfulness-based model for treating a wide range of clients—from the worried well to the most challenging of borderline clients."
— Janina Fisher, PhD
What your colleagues are saying about Frank Anderson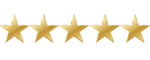 "I love Frank Anderson! This was my first exposure to him and I'm so glad I did this course. I so appreciate his teaching style and beautiful heart. Thank you Frank!!!"
— Anne G.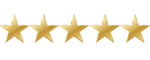 "Dr. Frank Anderson did a great job, one of the best presenters I've encountered throughout my 30 plus years of mental health service."
— Lee F.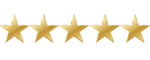 "Dr. Anderson was wonderful! I have learned a great deal from this program and appreciate his authenticity and skillfulness."
— Brianda C.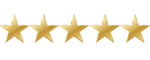 "Dr. Anderson did an incredible job. He is engaging…as well as funny. And his knowledge was excellent. Thank you!"
— Marianne D.

Frank Anderson, MD, Lead Trainer at the IFS Institute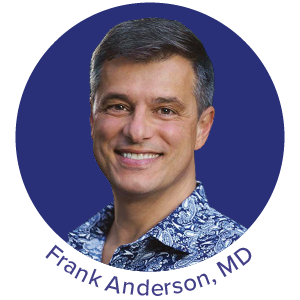 Frank Anderson, MD, completed his residency and was a clinical instructor in psychiatry at Harvard Medical School. He is both a psychiatrist and psychotherapist. He specializes in the treatment of trauma and dissociation and is passionate about teaching brain-based psychotherapy and integrating current neuroscience knowledge with the IFS model of therapy.
Dr. Anderson is a Lead Trainer at the IFS Institute with Richard Schwartz and maintains a long affiliation with, and trains for, Bessel van der Kolk's Trauma Center. He serves as an advisor to the International Association of Trauma Professionals (IATP) and was the former chair and director of the Foundation for Self-Leadership.
Dr. Anderson has lectured extensively on the Neurobiology of PTSD and Dissociation and wrote the chapter "Who's Taking What" Connecting Neuroscience, Psychopharmacology, and Internal Family Systems for Trauma in Internal Family Systems Therapy – New Dimensions. He co-authored a chapter on What IFS Brings to Trauma Treatment in Innovations and Elaborations in Internal Family Systems Therapy and recently co-authored Internal Family Systems Skills Training Manual.
2-Day Live Virtual Event
Transcending Trauma: Treating Complex PTSD with Internal Family Systems (IFS) Presented by Frank Anderson, MD
June 8 & 9, 2023 from 8:00 AM – 4:00 PM Central
A $469.99

Total Value,
today only $59.99!
This event is approaching fast — Sign up today!
100% Satisfaction Guarantee
Register today risk-free for this intensive training! If you're not completely satisfied, give us a call at
800-844-8260
.
We're that confident you'll find this learning experience to be all that's promised and more than you expected.