What to do when patient or family behaviors keep you from providing quality care...


Patients seek your help to solve their medical problems. But what do you do when patient or family behaviors keep you from doing your job effectively?

In this comprehensive online course, get the insider information that will help you mitigate these problem behaviors — and ultimately improve your patients' treatment outcomes.

Here are just a few of the things that will be covered:

High-risk patient situations
ETOH & substance abuse
Manipulative behavior
Anger, aggression, and violence
Power dynamics in families
Cognitive Behavioral Therapy and Motivational Interviewing strategies that are practical to use in healthcare and rehab settings
Preventing readmissions with a clear and understandable care plan
Real-life scenarios & case studies

Dementia, depression & delirium
Sundowning & wandering in geriatrics
Physical & sexual aggression
Eating issues & nutrition
Driving issues in the elderly — how to take the keys away
Medication and non-medication interventions
The role of medications on dementia
Which medications (and combinations) can cause delirium
Caregiver survival tips

Get hundreds of tips, tricks, and practical strategies you can use immediately in your setting.

Master evidence-based skills, increase your credibility, and grow your career potential — sign up today!
Here's what you'll learn in this comprehensive online course:
Module 1:




Managing Challenging Patient & Family Behaviors


with Paul Clements, PHD, APRN-BC

Expert and international speaker, Paul Thomas Clements, PhD, APRN-BC, will teach you tips and tools that you can use immediately when faced with challenging patient and family behaviors. This program includes numerous practical strategies that you can implement with difficult situations like aggression, dementia and attention-seeking behaviors while maintaining patient and staff safety. This module is filled with opportunities to apply many of these strategies to real patient situations and case studies. Don't miss this chance to learn techniques you can implement successfully with your most difficult patients.

Difficult Patient Encounters: Asking the Right Questions
What Type of Communicator are You?
Motivational Interviewing

Family Dynamics & Communication
Psychiatric Emergencies
Substance Misuse

Acute Psychosocial Crisis
Suicidal Ideation
Violent Patients
Module 2:




Challenging Geriatric Behaviors: A Comprehensive and Dignified Approach to Care


with Steven Atkinson, PA-C, MS

Join Steven Atkinson, PA-C, MS, nationally-known expert, author and speaker on geriatrics for a high-energy, dynamic seminar filled with interesting case studies, insightful discussions and learning. Completion of this seminar will leave you with practical techniques you can apply the next day!

Dealing with cognitively-impaired geriatric patients can be challenging even for the experienced healthcare professional.

If older adults are routinely under your care, minimize your risk of escalating the problems associated with troublesome, often irrational behavior by attending this program. Gain valuable insights into the causes of challenging geriatric behaviors and learn innovative and practical intervention strategies to improve the care you provide.

Normal Aging, Dementia, Depression or Delirium
Alzheimer's Disease
Driving with Dementia

Wandering
Physical Aggression
Inappropriate Sexual Behaviors

Refusing to Eat/Forgetting to Eat
Sleepless Nights & Sundowning
Caregiver Stress
Case Studies: Learning from Experience and Mistakes
Plus, when you register today, you'll get these additional bonuses:




PDF Book Downloads - Valued at $49.98



Geriatric Pharmacology: The Principles of Practice & Clinical Recommendations, Second Edition



It is possible to prescribe medications that have clear relevance to care, are scientifically valid and usable, AND prevent placing the patient at significant risk. Geriatric Pharmacology, now in its second edition, is the ultimate resource to find the balance between safe medication and adverse drug incidents. Fully revised and updated, this invaluable reference features the latest on:

• Top 10 medications to avoid in geriatrics
• Multivitamins and medication controversy
• Safely prescribing opioids
• Drug disease or drug-syndrome interactions
• Algorithm to discontinuing meds

---

Caregiver Survival 101: Strategies to Manage Problematic Behaviors



This comprehensive book includes real-life examples, assessment tools, guidelines, checklists PLUS current research on the following topics:

• The Functions of Challenging Behaviors Motivational Interviewing
• Communication Styles, Respect and Civility
• Emotional Intelligence and Stress Management
• Diversity and Communications Challenges
• Mental Illness: Clinical Disorders, Personality Disorders & Dementia
• Violence Prevention, Management and Suicide
• The Family & Support Network
• The Challenges of Change
Valued at $449.96
Today Only $249.99
Hurry, this is a limited time offer!
EARN up to 12.5 CE HOURS — INCLUDED IN THE PRICE!
Click here for CE credit details
Learn from these nationally recognized experts:

PAUL CLEMENTS, PHD, APRN-BC



Paul Clements is a psychiatric clinical specialist, an experienced therapist, forensic consultant, and critical incident/trauma response specialist with over 25 years of experience in a variety of psychiatric healthcare roles. Throughout his impressive career, Paul has worked directly with patients with major psychiatric diagnoses, in both inpatient and outpatient settings. He looks forward to sharing from his expertise as you strive to successfully meet the challenges caring for these patient populations in your own practice settings. His keen insights have been requested to provide counseling and crisis intervention to surviving family members in the aftermath of murder, suicide, motor vehicle accidents, and sudden infant death syndrome, as well as to survivors of interpersonal violence such as sexual abuse, rape and stalking.

Additionally, Paul provides nationwide hospital consultation to establish workplace procedures to ensure patient and staff safety/violence prevention through the development of critical risk assessment approaches. Paul's expertise has been reflected through numerous publications and he remains a sought-after conference presenter on the topics of psychiatric/mental health diagnoses, violence and aggression. He is an Advanced Practice Psychiatric Nurse (APRN-BC) with national board certification and holds a Doctor of Philosophy in Psychiatric Forensic Nursing from The University of Pennsylvania.

Speaker Disclosures:
Financial: Paul Thomas Clements is a Forensic Consultant/Educational Lecturer for Forensic Consultation. He has numerous publications and is regularly interviewed for television, radio, and print media. He receives a speaking honorarium from PESI, Inc.
Nonfinancial: Paul Thomas Clements has no relevant nonfinancial relationships to disclose.
---
STEVEN ATKINSON, PA-C, MS



Steven Atkinson is a Board-Certified Physician Assistant specializing in Geriatric Internal Medicine. He lives and works in Minneapolis, Minnesota interacting with patients in all care settings. He has been on the faculty at the University of Utah since 1994 and involved in medicine for nearly 25 years.

He is frequently asked to medically manage the most difficult geriatric patients and help families gain insight into this disease process. Some of his best talents include educating staff about how to manage patients' behaviors non-pharmacologically. Just recently, Steven was asked by the Medical School at the University of Colorado to help direct a fellowship program in Geriatrics. He has also spoken at the distinguished and "invitation-only" Denver Pathological Society.

He is a published author and speaks locally to families and facilities. He has spoken nationally and internationally since 2003 providing his expertise in the area of dementia and pharmacology. He has also been graciously recognized for his compassionate and dedicated service in Geriatric Medicine in the community within which he serves. Steven has been described as a "dynamic" educator and one of the most engaging presenters around. Don't miss him!

Speaker Disclosures:
Financial: Steven Atkinson has an employment relationship with Rocky Mountain Senior Care. He is an Adjunct Faculty at the University of Utah. Steven receives royalties as an author for PESI Publishing and Media. He receives a speaking honorarium from PESI, Inc.
Nonfinancial: Steven Atkinson has no relevant nonfinancial relationship to disclose.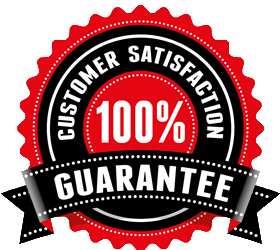 100% satisfaction guarantee
Register for this intensive training course without risk. If you're not completely satisfied, give us a call at 800-844-8260. We're that confident that you'll find this learning experience to be all that's promised and more than you expected.

Valued at $449.96
Today ONLY $249.99
Hurry, this is a limited time offer!
EARN up to 12.5 CE HOURS — INCLUDED IN THE PRICE!