Have you ever forgotten where you set your keys? Or lost your phone? If you're like most, the answer is undoubtedly YES! These occurrences happen every day — some might even consider them "normal".
Now, have you ever forgotten who your children are? Or your parents? Or even where your house is? Hopefully, you're shaking your head no!
But as a healthcare provider, you know that this is the reality for some individuals, and it is certainly not part of "normal" aging. And if you aren't keeping up with current recommendations and guidelines for geriatric care you could be making BIG, license-threatening and life-altering mistakes.
That's where we come in! We've paired up with nationally recognized geriatric expert and author
Steven Atkinson, PA-C, MS
, in this revolutionary online course to provide you step-by-step guidance to normal and abnormal changes of the aging mind and body... you'll walk away with
practical and insightful tips and tools you can use the very next day with your aging patients!
Through six online video modules, you will walk through the most effective interventions and management strategies to improve the care you provide for your geriatric patients, with special attention to:
Alzheimer's Disease & Dementias
Pain Management
Geriatric Pharmacology
Geriatric Emergencies
Managing Challenging Behaviors
Caregiver Stress & Burnout
And MUCH More!
Aging is inevitable... but as a care provider, you have a say in what that quality of life looks like for your patients.
Complete Care for Geriatric Patients:
Alzheimer's Disease & Dementias, Stress/Burnout, Emergencies, Pharmacology, and Everything In-between

$499.98 Value
Just $299.99 Today— Unbelievable Savings!
Plus, earn up to 20.5 CE Hours included in the course tuition.
Here's what your colleagues are saying...
"I learned so much about the overall treatment of the geriatric population, way beyond my expectations!"
—Kristi
Physical Therapist
Here's what your colleagues are saying...
"Very informative and detailed. He definitely demonstrates how passionate he is about his work."
—Rachelle
Physical Therapist
Complete Care for Geriatric Patients
This practice-changing online course is divided into six step-by-step modules, so you can watch and absorb the tips and tools with ease at your own pace!

Here's what you will cover in each of the modules...
Differentiating Dementias
Distinguishing the various types of dementia is often difficult. Module One provides tools to appropriately screen patients experiencing dementia-like symptoms, along with a discussion of the most effective interventions to improve the care you provide.
Normal vs. Abnormal Aging
Types of Dementias
Alzheimer's Disease
Parkinson's Disease Dementia
Substance-Induced Neurocognitive Disorder
Pharmacological Management
Geriatric Pharmacology
For geriatric patients taking more than five medications, the statistical chance of a drug-to-drug interaction or adverse event is 100%! For those experiencing an adverse drug event, one third will require additional treatment. This module will provide straightforward tools that will help you care for older adults receiving multiple medications.
Drug Utilization Amongst the Elderly
Billing Codes That You MUST Know
Clinical Pharmacological Issues in the Elderly
Pain Management in the Elderly
In this module, you'll review the different categories of controlled substances and their appropriate use in the geriatric patient. Explore special considerations and tools to aid in prescribing and managing pain in the geriatric patient.
The Challenges Associated with Controlled Substances
Pain Control... It' every patient's RIGHT
Challenging Geriatric Behaviors
Behaviors such as wandering, aggression and anxiety can pose significant barriers to the delivery of essential care. Geriatric syndromes such as malnutrition, dehydration and insomnia can diminish quality of life and threaten independence. This module will explore the most frequent problematic behaviors and discuss strategies to improve the care you provide to your geriatric patients.
Wandering
Physical Aggression
Inappropriate Sexual Behaviors
Eating Issues & Nutrition in Elders with Dementia
Sleepless Nights & Sundowning
Professional Issues
Geriatric Emergencies
This high-energy, dynamic module is filled with interesting case studies, insightful discussions and interactive learning. You will leave with practical techniques that you can apply right away — if you work with geriatric patients, you don't want to miss this!
Physiological Changes with Aging
Common Underlying Chronic Illness
Cardiovascular Emergencies
Pulmonary Emergencies
Cerebrovascular Emergencies
Orthopedic Emergencies
Abdominal Emergencies
Choosing Wisely in Geriatrics
Explore medication dosing guidelines and polypharmacy management principles to ensure safe prescribing in your geriatric patients. Review the top ten medications to avoid and alternatives that can be equally effective.
The BEERS List
Risks Associated with Anticholinergic Drugs
Five Things Patients & Physicians Should Question
Your enrollment also includes this FREE bonus online video training (valued at $199.99)!
Geriatric Pharmacology: Maximizing Safety & Effectiveness
This comprehensive online video training will give you the tools and strategies you need to prescribe with confidence. Drawing from decades of experience, Steven Atkinson, PA-C, MS, will provide you with cutting-edge information regarding potential side effects, drug interactions, and proper prescribing and monitoring procedures for a variety of acute and chronic diseases.

Steven knows that you must rely on your experience, instincts and education to make decisions about what is best for your patient. That's why he has developed numerous tips and tools that can make this challenging job easier. You will leave confident in your prescribing ability and armed with the knowledge you need to immediately improve outcomes for your geriatric patients.
Complete Care for Geriatric Patients
Alzheimer's Disease & Dementias, Stress/Burnout, Emergencies, Pharmacology, and Everything In-between

$499.98 Value
Just $299.99 Today — Unbelievable Savings!
The Next Steps in Advancing Your Practice
Watch your email for your order confirmation
, and get instant access to all course materials, including the bonus materials — all designed to help you effectively integrate geriatric care strategies into your practice and your life.
Click here for course objectives and outline
.
Review the course materials at your own pace and at your convenience! You'll have unlimited access to all course videos and materials online forever. Plus, use the CE21 Mobile™ app to access the course content on-the-go, wherever and whenever you want on your mobile devices.
Instantly collaborate with other professionals on the course materials through interactive message boards. You'll be part of a community of hundreds of practitioners all focused on integrating the geriatric care strategies in clinical practice, providing valuable opportunities to share insight and experiences and to build your professional network.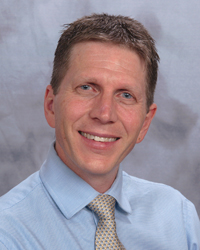 Steven Atkinson, PA-C, MS, is a Board Certified Physician Assistant specializing in Geriatric Internal Medicine. He practices medicine in the greater Minneapolis area. In addition to his private practice, he has been on the faculty at the University of Utah since 1994 and has been involved in medicine for over 30 years.

Steven is the co-founder of Twin Cities Physicians, which serves older adults in nearly all levels of their care. He has presented nationally for over 15 years, primarily speaking about geriatric-related syndromes.

Steven is the author of Geriatric Pharmacology: The Principles of Practice & Clinical Recommendations, Second Edition (PESI, 2016) and also sits on several boards whose purpose is to elevate the level of care in medicine for the patients they serve. Steven has been described as a "dynamic" educator and one of the most engaging presenters around. Don't miss him!

Speaker Disclosures:
Financial: Steven Atkinson is the founder and co-owner of Twin Cities Physicians; and owner of Mindful Geriatrics, LLC. He is an Adjunct Faculty at the University of Utah. Mr. Atkinson receives royalties as an author for PESI Publishing and Media. He receives a speaking honorarium from PESI, Inc.
Non-financial: Steven Atkinson has no relevant non-financial relationship to disclose.
100% Satisfaction Guarantee
Register for this intensive training course without risk. If you're not completely satisfied, give us a call at
800-844-8260
. We're that confident you'll find this learning experience to be all that's promised and more than you expected.
Complete Care for Geriatric Patients
Alzheimer's Disease & Dementias, Stress/Burnout, Emergencies, Pharmacology, and Everything In-between

$499.98 Value
Just $299.99 Today — Unbelievable Savings!
Plus, earn up to 20.5 CE Hours included in the course tuition.