The lab work you have been patiently waiting for comes back as "normal"… yet you know something just isn't right!

What do you do now?

Look beyond the numbers and finally understand what the values mean. Master lab interpretation with this cutting–edge online video course that provides in–depth knowledge of the full spectrum of lab tests used today. You'll gain a true integrative understanding of this key area of nursing, to proactively plan the course of care and optimize your patient outcomes.

This inclusive online course is broken into six advanced sessions to give you step–by–step instruction on lab tests including why they were ordered, the pathophysiology behind abnormal values, and an understanding of what types of symptoms your patient will show as the values either deteriorate or improve.
Demystifying Lab Values
from Head to Toe with Cyndi Zarbano
$359.94

Value
Just $99.99 Today— Unbelievable Savings!
Your colleagues are raving about this training…
"This entire 6 part education was excellent. I will need to revisit some of the lectures to put a few more thoughts and educational materials together. I would highly recommend and seek out any workshop Cyndi presents. This is one of the best PESI workshops I have attended."
— Loretta, O.
Your colleagues are raving about this training…
"The presenter and her presentation went well above my expectation!"
— Laurence T.
---
Here's what you'll cover in this intensive online course:
Getting the Most Out of the Complete Blood Count
So much more than just the hemoglobin and hematocrit levels, the CBC provides a complete picture of all blood formed elements. In this session, you will learn about the pathophysiology and differential diagnosis of a variety of conditions. Go beyond the numbers and finally understanding what is causing the abnormal findings.
Beyond the Basics of the Basic Metabolic Panel: Understanding Life–Threatening Electrolyte Levels
You will learn to look beyond the numbers and see that the "Basic" Metabolic Panel (BMP) is anything BUT basic! Your patients' levels may not be where you think they are, or "normal" may represent anything but homeostasis. Understand important implications for renal health and a proactive approach to patient management. You will also advance your skills in electrolyte interpretation and gain the confidence you need to manage the next life–threatening emergency.
Liver and Labs in Detail Along with Coagulation Complications
Finally master the clotting cascade and be prepared to recognize the changes that indicate a potentially life–threatening complication. In this session, you will also learn about common markers for hepatic dysfunction as well as the etiology and treatment strategies. Outpatient or Inpatient, Acute or Chronic, Hepatic disorders are common to every practice environment and this course provides you with the tools needed to succeed.
Must Know Cardiac and Respiratory Lab Tests
CKMB? BNP? Troponins? Learn what they all mean and understand why we order them and how they integrate into a comprehensive cardiac assessment. Understand the wherefores and whys of cardiac workup…Time is Muscle! Examine oxygenation, ventilation, acid–base status and more. No matter the setting you work in you will benefit from gaining understanding through application to case studies. Both Inpatient and Outpatient applications will be addressed along with patient monitoring, and practice guidelines for optimizing therapy.
Everything Endocrine: Responding Appropriately to Critical Lab Findings
Therefore, no matter what specialty, healthcare providers need to be ready for diabetic emergencies. Prevention, and rapid recognition and appropriate treatment can be life–saving. Understanding what causes diabetic emergencies can be key to prevention of complications. Insulin is a lifesaving hormone, but is one of the most confusing yet dangerous medications especially in our hospitalized patient. Insulin is a powerful tool if used correctly and healthcare providers armed with knowledge can make a big difference. This session will provide essential tools for patient safety, even if diabetes is not your specialty.
Preventing and Treating Infection: Sepsis and Microbiology Lab Tests
You will learn to correctly diagnose a broad spectrum of possible infectious agents through a review of systems, sources of infection, diseases, and treatments. Through understanding of both common and uncommon, yet still vital, diagnoses you will improve your treatment level through this important course.
Demystifying Lab Values
from Head to Toe with Cyndi Zarbano
$359.94

Value
Just $99.99 Today— Unbelievable Savings!
The Next Steps in Advancing Your Practice
Watch your email for your order confirmation
, and get instant access to all course materials — all designed to help you effectively integrate lab value interpretation into your practice and your life.
Click here for course objectives and outline
.
Review the course materials at your own pace and at your convenience! You'll have unlimited access to all course videos and materials online forever. Plus, use the PESI Mobile app to access the course content on-the-go, wherever and whenever you want on your mobile devices.
Instantly collaborate with other professionals on the course materials through interactive message boards. You'll be part of a community of hundreds of practitioners all focused on integrating better lab value interpretation skills in clinical practice, providing valuable opportunities to share insight and experiences and to build your professional network.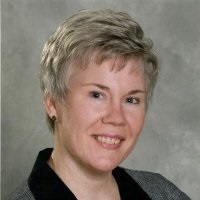 Cyndi Zarbano, MSN, BSN, CCRN, CEN, PCCN, CLNC,
is an intensive care nurse with over 20 years of nursing experience who is currently practicing in the Twin Cities area of Minnesota. She is a nationally-recognized seminar speaker who has opened multiple national symposiums and speaks on several topics for PESI, as well as a variety of other companies in the US and Canada. In addition to her speaking engagements, Cyndi is the author of the Clinical Nursing Assessment Skills Pocket Guide (PESI, 2013). Her products also include textbooks, webcasts and webinars.
Along with her MS and BSN in nursing, she has 3 other undergraduate degrees and multiple nursing certifications. She served as a US Naval Officer for 10 years, leaving service as an LCDR (Lieutenant Commander) in 2001. Prior to nursing, she worked as a counselor with the mentally ill and dangerous in a facility in southern Minnesota. She returned to that facility as a Lead Psychiatric Nurse for two years after leaving the military. Additionally, Cyndi has a legal nurse consulting business and continues to serve as a testifying expert in medical related cases. Cyndi's teaching style is dynamic and high energy while informal and easy to understand. You will leave her program with a renewed commitment to achieving nursing excellence in critical care.
Click here for information about Cyndi Zarbano
100% Satisfaction Guarantee
Register for this intensive training course without risk. If you're not completely satisfied, give us a call at
800-844-8260
. We're that confident you'll find this learning experience to be all that's promised and more than you expected.
Demystifying Lab Values
from Head to Toe with Cyndi Zarbano
$359.94

Value
Just $99.99 Today— Unbelievable Savings!