Avoid Nursing Risk
Documentation, Practical Ethics & Legalities


Keep your patients and your license safe...
Your facility is understaffed and you are overworked. How can you follow documentation and ethical guidelines without sacrificing quality patient care?
This online course will equip you to make confident ethical decisions and develop a systematic approach to charting that will keep you, your patients, and your license safe.
Here are just a few of the things that will be covered:

Time saving documentation tips...that won't put you at risk!

Documenting when things have gone really wrong.

Will my documentation actually hold up in court?

The real dangers of social media and electronic communication.

How will a late entry or correction in your charting be scrutinized in court?

Mercy Hospital & Hurricane Katrina as an ethical decision making example.

How should you really reflect an incident report in your charting?

Ethical dilemmas arising from technological advances.

Real case studies from nurses who have made tragic documentation errors.

Don't let the EMR limit your charting.
Providing the best patient care comes with risks. Avoid legal implications, confidently resolve ethical dilemmas, and optimize your patient outcomes with this intensive online course.

Avoid Nursing Risk
Valued at $439.98
Today Only $219.99 — An Unbelievable Value!

Watch at your own pace. Download the materials to keep forever.
Earn up to
12.25 CE Hours
, including 6.25 CE Hours of Ethics Credit — All INCLUDED IN THE PRICE!
Click here for CE credit details

Here's what you'll learn in this comprehensive online course:
Module 1
Nursing Documentation: Proven Strategies to Keep Your Patients and Your License Safe
with Rosale Lobo, PHD(C), MSN, RN, CNS, LNCC

Time saving tips for electronic documentation and EMR use

Documenting compliance, incident reports, and adverse events

Sample strategy worksheets for ease of data collection

Federal government requests for charting based on meaningful use criteria

Dangers with social media, email, and texting

Examples and case studies of correct and incorrect documentation
Module 2
Practical Ethics: Addressing the Real-Life Challenges Confronting Healthcare Professionals
with Kathleen Kovarik, PHD, RN

Ethics committees can help with the thorny dilemmas

Help patients & families as you develop new skills to take on ethical challenges

Apply a variety of ethical decision-making tools — take home's to build your toolkit!

Explore legal outcomes in current cases & classic ethical cases

How would you respond to the MOST challenging workplace-related ethical issues?

Updates on ethical dilemmas arising from technological advances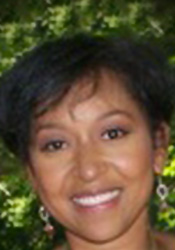 Rosale Lobo, PHD(C), MSN, RN, CNS, LNCC
Rosale Lobo has been a nursing professional for more than 29 years. She serves as clinical faculty at Southern Connecticut State University and Gateway Community College (New Haven, Connecticut) while completing her PhD research at Walden University. Rosale began working with attorneys in North Carolina and expanded her independent legal nurse consulting practice to New York, Georgia, Colorado, and Connecticut. Plaintiff medical malpractice attorneys have utilized her expertise as both an expert witness and a "behind-the-scenes" consultant.

Rosale is a BSN graduate from Long Island University, Brooklyn, New York (1986) and she graduated magna cum laude with her master's degree from Hunter College, New York. Rosale is the author of Guilty or Innocent, Protecting Your License Through Proper Nursing Documentation (PHC Publishing Group, 2012). She is a member of the American Nurses Association, American Association of Legal Nurse Consultants, past educational board member for the Connecticut Association of Legal Nurse Consultants, and American Society of Public Administration, and a current board member for the Juvenile Diabetes Research Foundation.

Speaker Disclosures: Financial: Rosale Lobo is an Adjunct Clinical Faculty for Southern Connecticut State University and Gateway Community College. She receives royalties as an author for PESI Publishing & Media. Ms. Lobo receives a speaking honorarium from PESI, Inc. Nonfinancial: Rosale Lobo has no relevant nonfinancial relationship to disclose.
Kathleen Kovarik, PHD, RN
Kathleen Kovarik has clinical experiences that have taken her from a Level I Trauma Center in Seattle, to summers working home care for Visiting Nurses in Spokane, Washington, to launching a Parish Nursing program in Missoula, Montana. She is an experienced educator, as well as clinician, teaching current healthcare workers through regional and national conferences, workshops and retreats, as well as the future generations of healthcare workers through college settings.

In the areas of ethics, documentation and communication, Kathleen developed expertise through her hands-on clinical experiences and teaching on these very important topics. She enjoys taking topics that might be a bit difficult and dry, and injecting humor and interactive elements that engage the group and inspire high-level learning.

Dr. Kovarik received her Bachelor of Arts in Nursing from Carroll College in Helena, Montana. She pursued her Master's in Physiological Nursing (Burn, Trauma, Emergency Clinical Nurse Specialist) at the University of Washington in Seattle, with areas of concentration in biomedical ethics and administration. Kathleen's PhD is from Gonzaga University (Spokane, Washington) in Leadership Studies. She currently serves as an Ethics Committee member for Regional Health in Rapid City.

Speaker Disclosures: Financial: Kathleen Kovarik is the Executive Director for Faces of Leadership. She has an employment relationship with Regis University. Dr. Kovarik receives a speaking honorarium from PESI, Inc. Non-financial: Kathleen Kovarik has no nonfinancial relationship to disclose.
Learning that Fits YOUR Schedule:

Watch the videos at
your own pace
. You'll have unlimited access from your purchase date. Plus, use the PESI Mobile app to access the course content on-the-go, wherever and whenever you want on your mobile devices.
Click here for course objectives and outline

Add the full video downloads to your reference library to reference again and again in the future.

Interact and collaborate with other professionals in the online community through chat boards and online forums. Share your reactions, exchange ideas, ask questions, and network with your peers.

Complete your CE tests online. Once you pass, you can print your CE certificate online instantly -
earn up to 12.25 CE hours, including 6.25 hours of general ethics instruction.
Click here for CE credit details

Download everything in this series. It's yours to keep forever.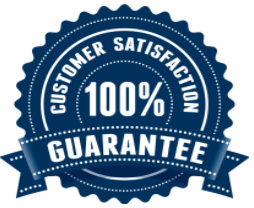 If you're not completely satisfied, give us a call at 1-800-844-8260. We're that confident that you'll find this learning
experience to be all that's promised and more than you expected.
Don't Miss Out - This offer ends Soon!