In this self-paced online course, 3 nationally recognized experts will guide you
step-by-step
through 8 sessions with a focus on medication selection, desired outcomes, new treatment guidelines, and evidence-based solutions.
Earn up to 17 CE Hours of Pharmacology Credit
Revitalize your career
— enroll in this innovative course today. You'll
master specialized pharmacology skills
, increase your credibility, and grow your career potential — most importantly, you'll
reduce risk for your patient
and
provide better treatment outcomes.
Full Retail Price $639.92
Today ONLY $199.99

This comprehensive online course explores the full spectrum of pharmacology for critical care in 8 focused video sessions:
Session 1
Cardiac Medication Essentials
with
Dr. Paul Langlois, APN, PHD, CCRN, CCNS, CNRN
This insightful, in-depth, and practical session focuses on the common types of cardiac disorders that professionals like you see in your practice, and the medications currently used to treat them. Dr. Langlois will provide you with cutting-edge information regarding the selection of particular cardiac medications, the desired outcomes, potential side effects and drug interactions. Don't miss this opportunity to keep pace with the ever-changing field of cardiac care and, through the information gained in this seminar, reduce the risk of potential adverse consequences for your patients!
Antiarrhythmic Agents
Anticoagulants
Metabolic Syndrome
Dyslipidemia
CHF Stroke
Antihypertensive Therapy
Dangerous Interactions
Session 2
Pharmacologic Interventions for Pain & Comfort
with
Dr. Paul Langlois, APN, PHD, CCRN, CCNS, CNRN
The complexity of the critically ill patient creates many challenges to providing effective pain relief. These medications have the potential of leading to adverse patient outcomes if not prescribed and administered appropriately. Learn pharmacologic interventions for:
Analgesia
Agitation
Delirium
Thromboembolism Prophylaxis
Gastro-intestinal Bleeding Prophylaxis
Session 3
Pharmacological Management of Life Threatening Conditions
with
Dr. Paul Langlois, APN, PHD, CCRN, CCNS, CNRN
New medications are being developed at an ever-increasing rate and it can seem overwhelming to keep up with the latest recommendations, guidelines and warnings. In this session, Dr. Langlois will discuss pharmacological management of conditions commonly seen in the critical care setting including:
Congestive Heart Failure
Myocardial Infarction
Stroke
Organ Transplant
Session 4
Pharmacological Management of Infectious Diseases
with
Dr. Paul Langlois, APN, PHD, CCRN, CCNS, CNRN
Choosing an antibacterial agent can be challenging, given the emerging trends in bacterial resistance. In this session, Dr. Langlois discusses pharmacokinetic properties and new treatment guidelines for conditions commonly encountered in critical care including:
Urinary Tract Infections
Skin & Soft Tissue Infections
Multiple Drug-Resistant Organisms
Session 5
Management of the Patient in Shock
with
Dr. Paul Langlois, APN, PHD, CCRN, CCNS, CNRN
Your patients' lives depend on your ability to assess and act — there isn't room for error. Treatment protocols in Managing Shock change frequently and this session will provide you the latest evidence-based management strategies for:
Hypovolemic Shock
Cardiogenic Shock
Neurogenic Shock
Obstructive Shock
Session 6
The ICU Trio in Crisis
with
Cyndi Zarbano, MSN, BSN, CCRN, CEN, PCCN, CLNC
The right choice for the situation! In this session, Cyndi discusses quick tips to help you remember:
Which IV Fluids & Why
How Pressor Agents Work & When to Use Them
Blood Products – FFP, Platelets, PRBCs, Cryoprecipitate
Session 7
Emerging Toxicology
with
Marcia Gamaly, MSN, MHA, RN-BC, CEN, PCCN
Effective assessment for substance use and abuse is vitally important to get the best outcomes for your patients. Marcia will discuss the current trends and challenges encountered with OTC & herbal medication overuse, prescription drug abuse and the new "Street Drugs" of choice. This session will maximize your identification skills and improve your ability to facilitate rapid treatment.
Session 8
The Patient with Multi-System Failure
with
Dr. Paul Langlois, APN, PhD, CCRN, CCNS, CNRN
The patient admitted with Multi-System Failure requires an "all hands on deck" approach. In this session, Dr. Langlois answers the critical questions:
What Do We Do First?
Which IV Fluids & How Much?
Which Antibiotic & Why or Why Not?
What are the First Vasopressors to Consider?
What Complication is the Most Concerning?
MASTER CRITICAL CARE
PHARMACOLOGY SKILLS TODAY
$639.92
Today Only $199.99
Hurry, this is a limited time offer!

Featuring 3 Nationally Recognized Critical Care Pharmacology Experts:
DR. PAUL LANGLOIS, APN, PHD, CCRN, CCNS, CNRN

Dr. Paul Langlois, APN, PhD, CCRN, CCNS, CNRN, is a critical care clinical specialist in the Surgical, Medical, Neuro, CCU and Trauma ICUs of Cook County Hospital, Chicago. Drawing on over 30 years of experience assessing and managing patients with life-threatening diseases, Dr. Langlois provides advanced-level training to nurses, physician assistants, nurse practitioners and physicians. Paul is committed to providing the highest quality of care to patients through advanced education. His presentations are evidence-based, timely and provide participants with case studies to facilitate critical thinking.
CYNDI ZARBANO, MSN, BSN, CCRN, CEN, PCCN, CLNC

Cyndi Zarbano is an intensive care nurse with over twenty years of nursing experience who is currently practicing in the Twin Cities area of Minnesota. She is a nationally-recognized seminar speaker who has opened multiple national symposiums and speaks on several topics for PESI, as well as a variety of other companies in the US and Canada. Her national acclaim is well deserved for her ability to make knowledge practical, as well as encouraging knowledge retention by her frequent use of stories, humor and case studies.
MARCIA GAMALY, MSN, MHA, RN-BC, CEN, PCCN

Marcia Gamaly has over twenty years of nursing experience at the bedside and in staff development. Marcia currently works as a clinical nurse educator at St. Mary Medical Center in Langhorne, Pennsylvania. In her current role, she oversees and plans the educational needs for over 250 nurses and support staff on a variety of units, including a step-down, neuro-tele and medical-surgical units.
Learning that Fits YOUR Schedule:

Watch the videos at your own pace. Access all course videos and materials online forever. Plus, use the PESI Mobile app to access the course content on-the-go, wherever and whenever you want on your mobile devices. Click here for course objectives and outline.

Download everything in this series.
It's yours to keep forever.

Interact and collaborate with other professionals in the online community through online forums. Share your reactions, exchange ideas, ask questions, and network with your peers.

Complete your CE tests online. Once you pass, you can print your CE certificate online instantly — earn up to 17 CE hours of pharmacology credit. Click here for CE credit details.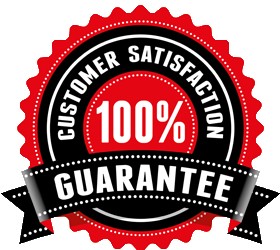 100% Satisfaction Guarantee
Register for this comprehensive training course without risk. If you're not completely satisfied, give us a call at 800-844-8260. We're that confident that you'll find this learning experience to be all that's promised and more than you expected.