When caring for a sick child, situations can go from urgent to emergent in a matter of seconds.
Our new-and-improved online course — The Pediatric Crisis Certificate Course: Quick Assessment & Rapid Action — will guide you through practical strategies to recognize, manage, and even prevent common and emergent conditions with your young patients.
Join pediatric experts Maria Broadstreet, RN, MSN, CPNP, and Stephen Jones, MS, RN, PNP, ET, in this all-inclusive, self-paced training today and:
Get expert tips for stabilization and critical assessment


Gain life-saving knowledge to handle Neuro, Cardiac, Respiratory, and many other emergencies


Learn non-confrontational ways to talk about vaccines with your patients and their families


Develop the best treatment strategies for concussions and sports injuries


Master the recognition of anaphylaxis and allergies


Become your patients' biggest advocate by understanding your responsibilities when you suspect child abuse


…And so much more!
You never get a second chance to save a child's life—don't wait another day to enhance your pediatric knowledge and elevate your care!
The Pediatric Crisis Certificate Course: Quick Assessment & Rapid Action
Valued at $676.96 - Yours today for only $338.48
Just take a look at what your peers have to say about
this career-changing training and its speakers: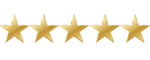 "Great presenter, knowledgeable, made the conference interesting with interesting experiences and great sense of humor. I truly enjoyed it and recommend to others!"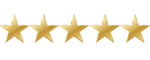 "Stephen Jones is an excellent, knowledgeable, and professional speaker. He knows his pediatric information and can share it well. I feel that he was the best speaker of any class that I have ever attended!"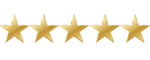 "I have been to many PESI seminars. I work in Pediatrics in an inpatient setting and appreciated this seminar, as it directly pertains to my work, and interests."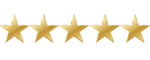 "I have been to a previous conference with the same speaker (Stephen Jones) and I really enjoy his presentations. He is very knowledgeable and passionate about his practice/patients/educational content."
---
Get instant, lifetime access to all high-quality course materials, PLUS an exclusive networking forum to interact with other dedicated health professionals.
Here's what's waiting for you when you REGISTER NOW:
Mommy, I Don't Feel So Good!
with Maria Broadstreet, RN, MSN, APN
Well Child
Assessment/Diagnosis of Problems by Age Group

How to take a thorough history

Growth & Development: What's Normal?

Developmental milestones
Assessment of development

Anticipatory Guidance: "What Do You Want to Look Out For?"

Through the 1st year
Toddler
School age
Teens & beyond

More Vaccines?

HPV: It's not just for girls
Pertussis
Influenza
What about autism?

Pediatric Lab Interpretation

Identifying baseline testing
Can an allergy test be done in primary care?
Interpreting results
Presenting Pediatric Problems
Infancy

RSV
Failure to thrive: Metabolic disorders, heart disease
Meningitis

School Age

Obesity
Hypertension

Pre-hypertension vs. hypertension
Causes: Renal, cardiac, lifestyle
Eval/treatment: Dietary guidelines 2010, medications, link to cholesterol

Adolescents/Teens

Headaches
Depression/suicide
Drug Abuse
Prescription drug overdose
Street names
Pediatric Emergencies
Allergies/anaphylaxis
Seizures
Drowning
Parental Guidance
Concussions & Sports Injuries

New International Guidelines

Return to play
Treatment strategies vs. adults

Symptoms/Long-term complications
Weight lifting/performance enhancing substances

Antibiotic Resistance/MRSA
Energy Drinks
Life-Threatening Allergies
Internet Safety
The Joint Commission
Patient safety goals: What are they?
Medication safety
Staff communication
Preventing infection
Risk Management: A 7-step approach to protect yourself
Patient Satisfaction Metrics
Discharge information
---
Life-Threatening Pediatric Emergencies
with Stephen Jones, MS, RN, CPNP, ET
Pediatric Stabilization & Critical Assessment Goals
Essential data to collect
Primary and secondary survey:
Assessment and interventions
Immediate interventions for life-threatening situations
Hypothermia and its multisystem implications
Code medications: The "Big 3"
Technology: The Benefits & the Pitfalls
Respiratory devices: Delivery systems, oxygen therapy,
mist, humidification
Pulse oximeter
Interpreting key laboratory findings
EEG and lumbar puncture
Suspecting Child Abuse
Shaken baby syndrome
Munchausen by proxy
Child maltreatment
Mandatory reporting
Infectious Diseases
Group b strep
Bacterial/viral meningitis
Toxic shock syndrome
Herpes: Simplex and encephalitis
Kawasaki disease
Rheumatic Fever
Influenza
Fever and hyperthermia management
Ingestions & Poisoning
GI decontamination
"Pharming" implications
OTC medications: Cold/cough preparations,
acetaminophen, NSAIDs
Alcohols, hydrocarbons
Lead intoxication
Gastrointestinal Emergencies
Pyloric stenosis
Necrotizing enterocolitis
Malrotation/Bowel obstruction
Appendicitis
Diarrhea and dehydration:
Evidence-based guidelines
Trauma in Children
Sports and non-sports related injuries
Abdominal trauma: Bowel perforation, spleen & liver laceration
Chest trauma: Pulmonary contusion, pneumothorax, hemothorax, flail chest
Neurological involvement:
Head trauma: TBI, cerebral edema and concussions
Seizures
Cardiovascular Emergencies
Hypertrophy cardiomyopothy
Cardiomyopathies
Anaphylaxis
Prevention & initial/acute management
Anaphylactic shock
Optimizing use of the Epi pen
Tonsillitis
Croup: Viral and bacterial
Respiratory Emergencies: Upper Airway
Pneumonia
Bronchiolitis (RSV/Non-RSV)
Pertussis
Asthma
Sign-up today and instantly get TWO FREE BONUSES with your registration!
Managing Pediatric Respiratory Conditions — Video Training
with Stephen Jones, MS, RN, PNP, ET
I can't breathe, my chest hurts, I can't stop coughing... do these complaints sound familiar?
Children with respiratory conditions may present with acute illnesses, flare-ups of chronic conditions, or life-threatening complications. Stephen Jones, MS, RN, PNP, ET, will provide you with the knowledge you need to manage the numerous respiratory conditions that affect pediatric patients.
$219.99 FREE OF CHARGE when you register now!
Growing Happy Card Deck: Positive Psychology Practices for Teens & Adults — PDF Book Download
with Mitch R. Abblett, Ph.D. & Christopher Willard, Psy.D.
Teaching and incorporating positive psychology into your home, classroom, and therapy session is easy with the Growing Happy card deck. Grounded in the modern scientific findings of positive psychology, the card deck features 50 unique positive practice that will leave you feeling happier, present, and resilient.
$16.99 FREE OF CHARGE when you sign-up today!
The Pediatric Crisis Certificate Course:
Quick Assessment & Rapid Action

A $676.96 Value — Yours for just $338.48!
The Next Steps in Advancing Your Practice
Review the course materials at your own pace and at your convenience! You'll have unlimited access to all course videos and materials online forever. Plus, use the PESI Mobile™ app to access the course content on-the-go, wherever and whenever you want on your mobile devices.
Instantly collaborate with other professionals on the course materials through interactive message boards. You'll be part of a community of hundreds of practitioners, providing valuable opportunities to share insight and experiences and to build your professional network.
Maria Broadstreet, RN, MSN, APN, currently practices at Modern Med Recovery in Park Ridge, Illinois and treats patients at Ann & Robert H. Lurie Children's Hospital in Chicago. Maria has a special interest in addressing and treating pain and is certified as a Pain Resource Nurse.
Click here for information about Maria Broadstreet
---
Stephen Jones, MS, RN, PNP, ET, is a Pediatric Clinical Nurse Specialist/Nurse Practitioner and Enterostomal Therapist who practices fulltime at the Children's Hospital-Albany Medical Center in Albany, New York. In this role, Stephen cares for children in a variety of pediatric units, with both acute and chronic conditions, including the general pediatric units and PICU.
Click here for information about Stephen Jones
---
Mitch R Abblett, Ph.D., is a clinical psychologist, author and international presenter on mindfulness, compassion, self-compassion and positive psychology. Click here for information about Mitch R Abblett
Christopher Willard, PsyD, is a clinical psychologist and author of multiple books, including Growing Up Mindful. He leads workshops internationally and serves on the faculty of Harvard Medical School. Click here for information about Christopher Willard
Click here for other great products from Mitch Abblett & Christopher Willard
100% Satisfaction Guarantee
Register for this intensive training course without risk. If you're not completely satisfied, give us a call at
800-844-8260
. We're that confident you'll find this learning experience to be all that's promised and more than you expected.
The Pediatric Crisis Certificate Course: Quick Assessment & Rapid Action

Just $338.48 for a limited time!
INSTANTLY Save $338.48 when you sign-up today!
Looking for more ways to expand your pediatric knowledge, elevate your care, and advance your career?
Check out these other fantastic pediatric courses from the PESI Healthcare Team: