Pediatric Crisis:
Quick Assessment & Rapid Action

When a child's life is put in your hands... are you ready to respond?
Emergency situations never give warning.. you need to
be prepared for anything
, TODAY! As a care provider for any child, it is important to understand that situations can go from
urgent to emergent
in a matter of seconds, and the split second decision you make can change the message you deliver to an anxious parent.
That's why we created this comprehensive online course focused solely on caring for your pediatric patients, because nobody wants to tell a parent their child has died.
Two expert pediatric clinicians will guide you through practical strategies for recognition, management, and prevention of both common and emergent conditions with your young patients. Walk away with new–found knowledge on the latest research and evidence that you can use the very next day with your patients and families regarding:
Strategies for stabilization & critical assessment
How to handle Neuro, Cardiac, Respiratory & many other emergencies
Non–confrontational ways to talk about vaccines
Treatment strategies for concussions & sport injuries
Recognizing anaphylaxis and allergies
What to do when you suspect child abuse
And so much more!
You never get a second chance to save a child's life
– don't wait till it's too late to enhance your skills and increase your pediatric knowledge.
Master Pediatric Emergencies Today

Valued at $471.91
Today Only $199.99 — Limited–Time Offer!
Here's what you will learn in this comprehensive online course:

Part 1:
MOMMY, I Don't Feel So Good! Pediatric Problems, Emergencies & Lab Interpretation
Vaccine recommendations and how to relay data to parents in a nonconfrontational approach
Differentiate between a "well child physical" and a "sports physical" in relation to both history and exam
The steps to determine etiology of pediatric hypertension
The pathophysiology of drowning and recommended treatment strategies
Interpret lab data and apply the findings to clinical practice
International guidelines & treatment strategies for concussions & sport injuries

Part 2:
Life-Threatening Pediatric Emergencies
Strategies to evaluate pediatric life-threatening situations
Non-pharmacological and pharmacological options to manage pediatric life-threatening situations
Traumatic injuries seen in children and the best practice initial response
Immediate interventions for cardiac emergencies in children
Medication management of distributive anaphylactic shock
Clinical differences between various lower and upper airway diseases
Plus, when you register today, you will get these additional bonuses:

Growing Happy Card Deck (PDF Book Download)
Teaching and incorporating positive psychology into your home, classroom and therapy session is easy with the Growing Happy card deck. Grounded in the modern scientific findings of positive psychology, the card deck features 50 unique positive practice that will leave you feeling happier, present and resilient. Perfect for teens and adults.

Laboratory Tests Made Easy: A Plain English Approach, Second Edition (PDF Book Download)
This best-selling reference book provides both the "need to know" information, as well as the more in-depth "nice to know" details relevant to your patient's lab results. In this Second Edition you will find plain English summaries, pertinent case studies, and easy to read diagrams and tables. This fully revised and updated book puts the information right at the fingertips of any medical professional at any experience level. Laboratory Tests Made Easy is a must for your professional library.

Patient Crisis & Critical Thinking (PDF Book Download)
Combining her vast clinical background and information with critical thinking strategies, Carol Whiteside, MSN, PhD, has created an easy to follow book for nurses in the clinical setting. Her strategies are the result of over 40 years in the healthcare field in the areas of trauma, burn, pediatric, neonatal, medical/ surgical, and cardiac Intensive Care Units. Carol's conversational writing style presents easy to understand examples and scenarios. This book is a must for the novice and seasoned nurse or nurse educator.
Valued at $471.91
Today Only $199.99 — Hurry, this is a limited time offer!
Learn more about your speakers:
Maria Broadstreet, RN, MSN, CPNP
, graduated from Loyola University in Chicago with her MSN in 2000 and is a Certified Pediatric Nurse Practitioner in both acute and primary care. She currently practices as a Nurse Practitioner at Lurie Children's Hospital (formerly Children's Memorial Hospital) in Chicago, Illinois. At Lurie, Maria has also played an integral role in the development of a Cardiac Neurodevelopment Program. Maria has past experience in a primary care pediatric office. She treated both well and sick children with a special interest in the asthma/allergy population and was involved in developmental testing. During her career, she has taught undergraduate clinical courses for Loyola University and is adjunct faculty at DePaul University in their Family Nurse Practitioner Program, instructing graduate students in pediatric primary care. She is also honored to have been recently involved in the National Certification Corporation (NCC) campaign to educate the public on nursing certification. She is a nationally-recognized speaker and has provided educational seminars for PESI/CMI Education Institute, Inc. since 2006.
Click to learn more about Maria Broadstreet
Stephen Jones, MS, RN, PNP, ET,
is a Pediatric Clinical Nurse Specialist/Nurse Practitioner and Enterostomal Therapist who practices fulltime at the Children's Hospital-Albany Medical Center in Albany, New York. In this role, Stephen cares for children in a variety of pediatric units, with both acute and chronic conditions, including the general pediatric units and PICU. He also manages children with pulmonary conditions in the Pulmonary and Cystic Fibrosis clinics. As an Enterostomal therapist, Steve also consults in the NICU and various outpatient clinic settings for skin/wound/ostomy issues. Within his many roles, he interacts and deals with children with many and varied conditions. Within these roles, a good percentage of Steve's time is spent in managing children with myriad types of upper and lower airway/pulmonary conditions, from acute to chronic conditions, including asthma, BPD, and Cystic Fibrosis, as well as children with mechanical ventilators.
Click to learn more about Stephen Jones
Learning that Fits YOUR Schedule:

Get instant access to view any of the video modules online at your convenience. You will have unlimited access to the videos online, and you can download everything for future reference! Plus, use the CE21 Mobile™ app to access the course content on-the-go, wherever and whenever you want on your mobile devices.
Click here for course objectives and outline
.

Interact and collaborate with other professionals in the online community through chat boards and online forums. Participants love sharing ideas, asking questions and networking with peers!

Complete your CE tests online at the completion of each module, with instant access to your CE certificates -
earn up to 12 CE hours.
Click here for CE credit details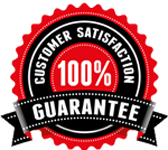 100% satisfaction guarantee - If you're not completely satisfied, give us a call at 1-800-844-8260. We're that confident that you'll find this learning experience to be all that's promised and more than you expected.
Pediatric Crisis: Quick Assessment & Rapid Action

Valued at $471.91
Today Only $199.99 — An Unbelievable Value!