Your STEMI patient was stable then suddenly develops acute pulmonary edema.
Did you miss the subtle clues that something was about to go wrong?
Unplanned cardiac complications can happen at any time — nurses in EVERY setting need to be well-educated on cardiac conditions and monitoring.
That's why we've created this
ADVANCED cardiovascular online course.
In this self-paced online course, expert Karen Marzlin, DNP, RN, CCNS, CCRN-CMC, CHFN, will guide you step-by-step through complex cardiac conditions, give you 3 easy to remember rules for interpreting rhythms and ECGs, life-threatening medication side effects, treatment options and important concepts you MUST know — and so much more.
Your patients depend on you — make sure you have the skills to
recognize subtle changes before a crisis occurs!
Take the fear and intimidation out of cardiac complications
Advanced Concepts in Cardiovascular Care
Online Course Valued at $399.98
Today Only $199.99 Today — Hurry, Limited Time Offer!
Here's what you'll learn in this comprehensive online course:
Part 1 (3 Modules):
Advanced ECG and Arrhythmia Interpretation
ECG clues to patients having aberrant pathways
Potentially fatal arrhythmias found on the ECG
Patterns of injury and ischemia on the ECG
Criteria for cardioversion and ablation in the treatment of atrial fibrillation
High-grade heart block and pacemaker implantation
Re-entry tachycardias
Part 2 (3 Modules):
Advanced Management Strategies for Complex Cardiac Patient
Mechanical complications and treatment strategies of ACS
Categorize Advanced Decompensated Heart Failure by subset
Rate versus rhythm control management strategies in Atrial Fibrillation
Drug-drug interactions of medications used in treating cardiovascular conditions
Advanced Concepts in Cardiovascular Care

Online Course Valued at $399.98
Today Only $199.99 — Unbelievable Savings!
Nurses like you rave about the teaching style of our cardiac expert: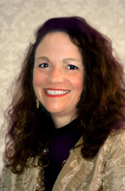 Karen M. Marzlin, DNP, RN, CCNS, CCRN-CMC, CHFN
, is an acute care Clinical Nurse Specialist practicing with medical cardiology patients in a 56-bed variable staffing CCU. Karen has been a nurse for over 26 years and has spent her entire career working with the cardiac patient. Karen also dedicated 10 years of her career to management and cardiovascular program administration. She has a passion for creating excellence at the bedside that is evident in her daily practice.
Karen travels nationally and provides continuing education on a wide variety of cardiovascular and critical care topics as well as leadership/management consulting. Her presentations are enthusiastically delivered and offer practical tips that help everyone achieve excellence at the bedside. Linking knowledge to practice is the goal of every education program.
Click here for information about Karen M. Marzlin
.
The Next Steps in Advancing Your Practice
Watch your email for your order confirmation
, and get instant access to all course materials, including the bonus materials — all designed to help you recognize subtle changes before a cardiac crisis occurs.
Click here for course objectives and outline
.
Review the course materials at your own pace and at your convenience! You'll have unlimited access to all course videos and materials online forever. Plus, use the PESI Mobile app to access the course content on your phone or tablet. Choose video or audio-only versions of online courses from the world's best instructors, and complete your CE requirements anywhere, anytime, at your own pace.
Instantly collaborate with other professionals on the course materials through interactive message boards. You'll be part of a community of hundreds of practitioners all focused on advanced cardiovascular care, providing valuable opportunities to share insight and experiences and to build your professional network.
100% Satisfaction Guarantee
Register for this intensive training course without risk. If you're not completely satisfied, give us a call at
800-844-8260
.
We're that confident you'll find this learning experience to be all that's promised and more than you expected.
Advanced Concepts in Cardiovascular Care

Valued at $399.98
Today Only $199.99 — Hurry, Limited Time Offer!