Legal Risks and Ethical Dilemmas in Nursing:
Learn from Real-Life Mistakes

Your workplace moves at a rapid pace and is often understaffed. You are stressed, anxious, and overwhelmed with responsibility. This can leave you feeling like you need to take short cuts just to keep up — but this risky practice quickly leads to disaster for your patients AND your license.
You have to be prepared to defend your actions in court because the physician or the hospital will not always do so.
Learn from a Nursing Attorney who understands the challenges you face.
Walk away from this online course feeling confident in your ability to evaluate risky situations to take the right steps to
secure your job, license, and protect yourself in a potential law suit.
Your colleagues are raving about the content displayed in this online course:
"Excellent seminar. This class should be mandatory for all nurses. Presented very professionally with great sense of humor…"

"You took what could have been a tedious day and made it into an entirely enjoyable, enlightening experience. The way you have interwoven the complex components in the presentation gave me many 'aha' moments. I noted several ways to improve my practice immediately. I highly recommend this course!"

"Excellent in every way! I'm especially impressed with how you presented your case studies."
Avoid legal implications, confidently resolve ethical dilemmas, and optimize your patient outcomes with this intensive online course.
Legal Risks and Ethical Dilemmas in Nursing:
Learn from Real–Life Mistakes

Valued at $399.98
Today Only $199.99 — Limited–Time Offer!
Here's what you will learn in this comprehensive online course:
Part 1:
Legal Risks for Nurses: Learn from Real-Life Mistakes
Module 1: Laws and Defenses
Areas of liability for healthcare providers
Litigation process for professional negligence or malpractice cases
Guidelines for specialty standards
Module 2: How to Protect Yourself
RN practice acts and standardized procedures
When is it mandatory to report abuse and neglect
Specialty RN laws
Module 3: Nurses
Nurse staffing standards and issues
Licensing and certification agency laws
Duties and liability of unlicensed personnel
Module 4: Where are Legal Errors Occurring
Preventable healthcare associated infections
Overly dependent on technology
Frequent claims against nurses
Failure to communicate & monitor
Module 5: Case Studies and Errors
Patient fall cases
How legal claims affect a nurse's license
NG tube misplacement ' alarm fatigue
Module 6: Misconduct and Documentation
Using restraints and seclusion
Key documentation for defending
Universal time–out protocol
Module 7: Emergency Department & Pediatric Cases
Major areas of risk
Common litigation areas
How to deal with a nursing error and risk management
Module 8: More You Can Do to Protect Yourself
Private malpractice insurance
Documentation standards
Charting issues
Part 2:
Practical Ethics: Addressing the Real-Life Challenges Confronting Healthcare Professionals
Module 1: Values of Ethics
Applied Ethics
Influences on ethics
Key critical thinking strategies
Module 2: History of Ethics
Development of hospitals
Nazi experimentation on prisoners
The technology era
Clinical ethics today
Module 3: The Memorial Hospital Case Overview
Background story to the case
Advantages and disadvantages of the ethics committee
Ethical consultations
Module 4: Tools for the Ethical Toolkit
Ethical viewpoints and stances
Natural law and catholic moral tradition
Kant's foundation of the metaphysics of moral
Module 5: Implied Duty to Help
Differentiating perspectives and personal values
Microvascular and macrovascular complications
Principle of justices
Challenges with veracity
Criteria and barriers for informed consent
Module 6: Ethical Decision Making
Framing ethical questions and practical problems
Ethical decision–making model
Beginning and end of life ethical dilemmas
Module 7: Exercising Ethical Leadership in the Workplace
Traits of a virtuous leadership
Applying what you learned to the Memorial Hospital case
How to keep up–to–date on ethical issues
Legal Risks and Ethical Dilemmas in Nursing:
Learn from Real–Life Mistakes

Valued at $399.98
Today Only $199.99 — An Unbelievable Value!
Nurses like you rave about the teaching style of our experts:
Laurie Elston, BSN, JD,
is a Nurse Attorney with over 20 years of experience as an attorney. She received her Juris Doctorate, cum laude, from Gonzaga University, and was on Law Review. She has represented health care providers in malpractice and disciplinary cases throughout her career. She has also been a Municipal Court Judge Pro Tem. She has been licensed as an attorney in both California and Washington. Laurie maintains an active law practice: www.NursingLawCenter.com.
Prior to becoming an attorney, she obtained a BSN and worked as a registered nurse for over seven years in a large acute care medical center. During this time, she also worked as an assistant head nurse and charge nurse.
Since becoming an attorney, she has taught tort law at the University of Washington. She currently teaches Nursing Law classes across the country for groups and institutions. In addition, she teaches a Legal Nurse Consulting Training Course nationwide, and on DVD for home study. She is a frequent lecturer on medical-legal topics.
Click to learn more about Laurie Elston
Kathleen Kovarik, PhD, RN,
is an experienced clinician and educator with 17 years of teaching and lecturing in a variety of settings (schools of nursing, regional and national conferences, workshops and retreats). Her clinical experiences have taken her from a Level I Trauma Center Regional Burn Unit at Harborview Medical Center in Seattle, to summers working home care for Visiting Nurses in Spokane, WA, to launching a Parish Nursing program in Missoula, MT. Currently, Kathleen calls the Black Hills of South Dakota her home, where she serves as an Ethics Committee member for Regional Health in Rapid City, is the director of Faces of Leadership (leadership training and consultation), teaches Applied Health-Care Ethics for Regis University in Denver, and team-teaches an Interdisciplinary Palliative Care Course as clinical faculty for the University of South Dakota's medical school.
Dr. Kovarik has pursued her love of ethics and has taught ethics content for many years in her faculty positions with Washington State University and South Dakota State University. Her work in a Level I Trauma Center/Burn Unit and in home care/parish nursing gives her a broad- spectrum viewpoint and rich experiences to share. She developed expertise in pain management and end-of-life care, and was selected to serve on the Board of the Washington-Alaska State Cancer Pain Initiative and to do a fellowship with the University of Colorado in pediatric pain management.
Click to learn more about Kathleen Kovarik
Learning that Fits YOUR Schedule:

Watch your email for an order confirmation with the account access link to get started on materials instantly. View any of the video modules online at your convenience. You will have unlimited access to the videos online, and you can download everything for future reference! Plus, use the PESI Mobile™ app to access the course content on-the-go, wherever and whenever you want on your mobile devices.
Click here for course objectives and outline
.

Interact and collaborate with other professionals in the online community through chat boards and online forums. Participants love sharing ideas, asking questions and networking with peers!

Complete your CE tests online at the completion of each module, with instant access to your CE certificates -
earn up to 12.4 CE hours.
Click here for CE credit details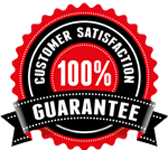 100% satisfaction guarantee - If you're not completely satisfied, give us a call at 1-800-844-8260. We're that confident that you'll find this learning experience to be all that's promised and more than you expected.
Legal Risks and Ethical Dilemmas in Nursing:
Learn from Real–Life Mistakes

Valued at $399.98
Today Only $199.99 — An Unbelievable Value!