Imagine this…
Jessica – a good nurse who attended a top-notch program with stellar faculty and great internships – was always told, "if you don't document with detail, you will get in trouble."
But when Jessica started a new job, she was told "writing much more was a waste of time."
Jessica didn't question the unit's process and thought, "I don't need to worry about charting; the computer takes care of that for me. If I chart what my unit audits for, I can sleep soundly."
Two years later…Jessica is sitting at a deposition table, being sworn in to testify.
"What went wrong," she wonders. "What am I being accused of? How am I supposed to remember any of this? How can this happen to me, a dedicated healthcare provider?!"
If this can happen to Jessica – it can happen to you!
Stop stressing about a potential lawsuit and reclaim control of the care you provide with the Legal Nursing Certificate Course.
Finally, you will fully comprehend nursing documentation and litigation and transform the way you think about your practice. And should you ever be called to court, this complete guide will prepare you for what to expect next.
Return to work with increased confidence and the tools you need to reduce your own professional risk by your next shift!
Plus, earn a Certificate in Legal Nursing and up to 24.5 CE Hours at no additional cost to you!
Legal Nursing Certificate Course
A $819.98

Value – Yours Today for Just $299.99
What Will I Learn?
Designed to be completed on your own schedule this intensive training course is a must for ALL nurses, nurse practitioners, clinical nurse specialists, legal nurse consultants, nurse educators, and risk managers.
You can trust the nursing authority of Brenda Elliff, RN, MPA, ONC, CCM, LNCC, as she walks you step-by-step through the education you need to transform your nursing practice.
Healthcare Litigation
Evolving trends in nursing litigation today
The essence of the story behind litigation
The burden of proof
The expert witness seals the deal. Understand the impact
Learn whether you should (or shouldn't) have your own malpractice coverage
---
The Components of Documentation
Guidelines and interpretation
Avoiding mistakes
A lawyer's secret weapon: Time stamping on YOUR documentation
Social networking and indirect care
Timeline chronology and mapping the case
---
Electronic Nursing Documentation
American Recovery and Reinvestment Act
Meaningful Use
Risky electronic documentation practices
Charting by exception
Dangers of email, social networking, and texting
Should you make a late chart entry? Or not …?
Avoid the hazards of dropdown boxes in your medical record system
---
Electronic Medical Record Strategies
Time management
Liability
Software knowledge/Informatics
Does the case have merit?
---
Reimbursement and Documentation
Medicare and Medicaid Changes
Incentives for participation
Hospital Acquired Conditions
Elements of a Lawsuit
Plaintiff complaints
Medical record review
Timeline chronology
Evidence
Plaintiff deposition testimony
---
Documentation When Things Go Wrong
Compliance
Unsafe processes
Regulations
Incident reporting
Adverse events and risk factors
When to ask/demand help from a supervisor
When the patient must transfer out
Standards that are within standards
Deviations, real or perceived
Errors of omission and commission
Communicating clearly
Defense deposition testimony
---
Avoiding Risky Documentation
Credible evidence
Avoiding ambiguity
Recording events objectively
Late entries and correcting errors
---
What if the Worst Happens?
Duty/Breach of Duty
Nurse Practice Act
State Board of Nursing
Depositions
Legal Nursing Certificate Course
$819.98

Value
Just $299.99 Today — Unbelievable Savings!
Plus, get INSTANT access to a FREE BONUS video when you register today!
Legal Risks for Nurses: Protect Yourself from the Courtroom!
Join legal nurse consultant Rachel Henderson, PhD, MS, LHRM, CCRN-K, for a critical and self-productive look into the very real legal risks for nurses.
In this six-hour BONUS training, you will:
Look at real nursing mistakes, with real legal consequences
Review and critique documentation samples, so you know what to do to avoid litigation and regulatory deficiencies
Get strategies to avoid high risk errors related to falls, wounds, and abuse
And much, much more!
Legal Nursing Certificate Course

Sign-Up Now and Save – Just $299.99 if you REGISTER NOW!!
Also included with your registration to the Legal Nursing Certificate Course:
Immediate, Lifetime Access to the Online Training and All Materials

Designed with the busy professional in mind, this program is entirely self-paced. REGISTER TODAY TO SAVE, with no obligation to rush through the seminar material – it's yours to keep forever in your professional library.



Access Content On-the-Go

Use our mobile app to get the content wherever and whenever you want on your mobile devices.



Don't forget about the FREE CEUs!!
Learn More About the Speakers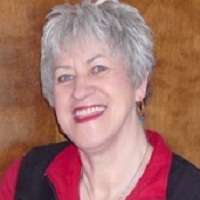 Brenda Elliff, RN, MPA, ONC, CCM, LNCC, established Elliff Medical-Legal Services in 1996. As a legal nurse consultant, she assists on both plaintiff and defense cases. She performs record reviews, develops strategies and provides expert witness preparation.
Her work involves Medical Malpractice, Worker's Compensation, Personal Injury and a variety of legal cases. Previously, Brenda worked as a Health Care Coordinator for a large law firm and taught a Legal Nurse Consultation review course. Initially she began working with attorneys on legal cases in California and has now expanded her scope throughout the Pacific NW.
Her clinical nursing experiences are vast and span 40 years. Brenda has worked as a staff nurse, as a nurse manager at major teaching facilities, as nurse case manager and as an adjunct nursing professor.
Past nurses who have attended Brenda's programs have appreciated the dynamic and fun way in which she can deliver excellent clinical and legal information. She has been a sought-after speaker at national, state and local levels, on a variety of topics that draw from her areas of expertise.
Click here for information about Brenda Elliff
---
Rachel Henderson, PhD, MS, LHRM, CCRN-K, has nearly three decades of clinical, management and consulting experience. Rachel is a legal nurse consultant certified (LNCC), a licensed healthcare risk manager (LHRM) and she holds a forensic nurse certificate (FNC). As a legal nurse consultant, Rachel works with attorneys, law firms and healthcare organizations to review and evaluate medical records for compliance with standards of care and regulations posed by accreditation agencies, including The Joint Commission. In addition to her legal insights, Rachel draws from vast clinical experiences, including work in: critical care, renal transplant, dialysis and surgical settings.
Click here for information about Rachel Henderson
Legal Nursing Certificate Course
Valued at $819.98

— Only $299.99 when You SIGN-UP TODAY!

100% Satisfaction Guarantee
Register for this intensive training course without risk. If you're not completely satisfied, give us a call at
800-844-8260
. We're that confident you'll find this learning experience to be all that's promised and more than you expected.