All Things Cardiac:
Evidence–Based Approaches to Manage Any Situation

Unplanned events and unexpected complications happen every day.
Picture this...
A patient is admitted with pneumonia. While hospitalized they develop a complete heart block which requires immediate surgery for a permanent pacemaker.
Healthcare professionals in ALL SETTINGS need to be well–educated on cardiac conditions and monitoring.
With over 20 years of cardiac experience, Cyndi Zarbano, MSN, BSN, CCRN, CEN, PCCN, CLNC, will be your guide to the latest evidence–based approaches used for evaluating and treating patients with cardiac problems so you can identify issues in their early stages.
Complex conditions can seem daunting to understand, but NOT with this intensive online course. Cyndi uses real heart sounds, cardiac rhythm strips, and patient case studies with a teaching style that is
dynamic and high energy
. She offers an informal and easy to understand training to teach you to respond appropriately to cardiac conditions like:
Acute Coronary Syndrome
Cardiomyopathies
Myocardial Infarction Mimics
And many more!
Being prepared for a cardiac emergency is the first step to preventing one...get started today.
All Things Cardiac: Evidence–Based Approaches to Manage Any Situation
Valued at $399.98
Today Only $199.99 — Limited–Time Offer!
Here's what you will learn in this comprehensive online course:
Part 1: Cardiac Nursing Essentials
Module 1: The Complex Cardiac System
The pump: Function of the right and left sides of the heart
The plumbing: Function and location of the arteries, veins, valves & significant murmurs
The wiring & electricity: Function and location of nodes, bundles, branches and fibers
What blood pressure really means
Module 2: Connecting Cardiac Clues
Normal vs. Abnormal Heart Sounds
S1, S2, S3, S4 — landmarks and expected findings
Valves, Murmurs and more…
Module 3: The Cardiovascular Drug Cabinet
Manipulating cardiovascular parameters: Heart rate, volume, afterload and contractility
Manipulating the heart rate: Beta Blockers, Anti–Arrhythmics, and Pacemakers
Manipulating volume: Crystalloids, Colloids, Blood Products, Diuretics, Vasodilators, and Dialysis
Module 4: The Cardiovascular Drug Cabinet Continued
Altering Afterload; The "Ephrine's", Vasopressors, Ace Inhibitors, Calcium Channel Blockers, and Angiotensin Receptor Blockers
Anticoagulation Therapy
Side effects and complications of cardiovascular medication
Medication use by diagnosis
Module 5: EKG Interpretation & Acute Coronary Syndromes
Anatomy of a 12–lead
Clues to determining blocks
Pearls of wisdom from Dr. Joe
Full spectrum of Coronary Syndromes
Part 2: Cardiac Disorders & Diagnostics
Module 1: The Failing Heart
Systolic vs. Diastolic Heart Failure
Classification systems
Medication management
Biventricular packing and ICD's
Short-term interventions: Intra-Aortic Balloon Pumps and Impellas
Module 2: Wacky Tachy's
Best monitoring leads
Using the Lewis Lead
Identifying AV Passive & Active Tachycardias
Practice your rhythm analysis
Module 3: Shady Brady's
Understanding AV Blocks
LBBB & Ventricular Paced Rhythms
Emergency interventions
Module 4: Identification, Causes and Management of Cardiomyopathies
Right Ventricular Cardiomyopathies
Takotsubo Syndrome
Brugada Syndrome
LQTS & other channelopathies
Module 5: MI Mimics
Pericarditis
Wolff–Parkinson–White Syndrome (WPW)
Hypo and Hyperkalemia
Hypothermia protocol updates
All Things Cardiac: Evidence–Based Approaches to Manage Any Situation
Valued at $399.98
Today Only $199.99 — An Unbelievable Value!
Learn more about the speaker: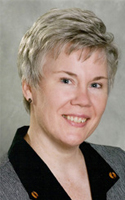 Cyndi Zarbano, MSN, BSN, CCRN, CEN, PCCN, CLNC,
is an intensive care nurse with over 20 years of nursing experience who is currently practicing in the Twin Cities area of Minnesota. She is a nationally-recognized seminar speaker who has opened multiple national symposiums and speaks on several topics for PESI, as well as a variety of other companies in the US and Canada. In addition to her speaking engagements, Cyndi is a published author with a variety of books including Clinical Nursing Assessment Skills Pocket Guide and the Medical Surgical Nurses Pocket Guide. Her products also include textbooks, webcasts and webinars.
Along with her MS and BSN in nursing, she has 3 other undergraduate degrees and multiple nursing certifications. She served as a US Naval Officer for 10 years, leaving service as an LCDR (Lieutenant Commander) in 2001. Prior to nursing, she worked as a counselor with the mentally ill and dangerous in a facility in southern Minnesota. She returned to that facility as a Lead Psychiatric Nurse for two years after leaving the military. Additionally, Cyndi has a legal nurse consulting business and continues to serve as a testifying expert in medical related cases. Cyndi's teaching style is dynamic and high energy while informal and easy to understand. You will leave her program with a renewed commitment to achieving nursing excellence in critical care.
Click to learn more about Cyndi Zarbano
Learning that Fits YOUR Schedule:

Watch your email for your order confirmation
, and get started on materials instantly. View any of the video modules online at your convenience. You will have unlimited access to the videos online, plus you can download everything for future reference!
Click here for course objectives and outline
.

Interact and collaborate with other professionals in the online community through chat boards and online forums. Participants love sharing ideas, asking questions and networking with peers!

Complete your CE tests online at the completion of each module, with instant access to your CE certificates -
earn up to 12.3 CE hours.
Click here for CE credit details
---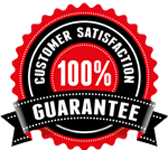 100% satisfaction guarantee - If you're not completely satisfied, give us a call at 1-800-844-8260. We're that confident that you'll find this learning experience to be all that's promised and more than you expected.
---
All Things Cardiac: Evidence–Based Approaches to Manage Any Situation
Valued at $399.98
Today Only $199.99 — An Unbelievable Value!