High Risk Neurological Care:
Current Trends, Treatments & Issues

With today's complex Neuro patient, you need to continually stay up-to-date with the latest research and treatment techniques...but are you putting it off because the education process seems daunting and boring?
Put those fears behind you with this intensive online course filled with captivating patient case studies and novel treatments
that keep you focused and engaged as you work through neurological assessments and algorithms for diagnosis & treatment decisions.
Walk away from this course knowing:
the 5 D's to identify posterior stroke
Abnormal cranial nerve findings based on injury/disease progression
Risk and benefits of brain mapping and awake brain surgeries
Quick tips to advance your neuro assessment skills
Treatment decisions for unprovoked seizures
Newest pharmacological treatments for neurological diseases
Understanding these critical concepts will give you the ability to provide the best and most up-to-date care to patients and provide assurance for their families.
With the best evidence to guide the care of your neurological patients, this course is a must... just look at what your colleagues are saying about the content provided in this course:

"I loved this presenter! She was captivating and provided great education. I appreciate her sharing her expertise and knowledge!" - RN

"Comprehensive, entertaining, up-to-date. Thoroughly enjoyable and informative." - OT

"Personal experience enhanced her presentation. Professional research throughout. VERY current!" - RN
High Risk Neurological Care Course
Current Trends, Treatments & Issues

Valued at $382.97
Today Only $99.99 — Limited–Time Offer!
Here's what you will learn in this comprehensive online course:
Module 1
Correlate pathophysiology with clinical manifestations
National Institute of Health Stroke Scale
Cranial nerve assessment
Level of consciousness
Sensory abnormalities
Module 2
Glasgow Coma Scale
Traumatic Brain Injury
Intracranial pressure monitoring and treatment
Waveform analysis
Prevent secondary injury
Module 3
Hematology goals
Managing pain, agitation and delirium
Basilar skull fracture
Concussion
Paroxysmal sympathetic hyperactivity
Module 4
Blunt cerebrovascular injury
Ischemic stroke
Cerebral venous thrombosis
Interstroke depression and psychosocial stress
Time is brain: Stroke protocols
Module 5
Thrombolytic therapy
Interventional procedures
Patent foreman ovale
Posterior strokes
Trial studies
Module 6
Aneurysm rupture and treatment
Management of vasospasm
AV malformation
Alzheimer's disease subtypes & metabolic profile results
Diagnostic work up for ALS
Module 7
Epilepsy: New classification and onset differentiation
The latest pharmacological options for treatment of epilepsy
Pregnancy risks & anti-seizure drugs
Non-convulsive seizures
Module 8
Vagal nerve stimulator and surgical interventions for seizures
Brain tumor: New treatments
Brain mapping and awake brain surgeries
Tumor treating fields
Multiple sclerosis: Unclear etiology, gold standard diagnostics
Module 9
Invisible symptoms of MS
Medications and infusions for treatment
HIV & associated neurocognitive disorder
Antiretroviral therapy to prevent neurological changes?
Module 10
Guillain Barre attacking the cranial nerves
Predictors of respiratory failure in GB patients
Parkinson's Disease: Signs/symptoms that should raise attention
Mild cognitive impairment with PD
Neuropsychiatric symptoms with Parkinson's
Module 11
Parkinson's and dyskinesia treatment
Dopamine agonist & the risks of adverse effects
Deep brain stimulation
Neurosurgical complications
Transcranial direct current stimulation
Module 12
Presentation of various types of aphasia
Dysarthria
Extremity weakness/Paralysis
Dysphagia
Sleep disorders: Too little, too much
PLUS, when you register now you will get these FREE bonuses!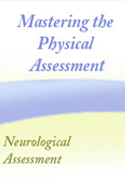 Mastering Neurological Assessment (Digital Seminar with CE)

Physical Assessment skills are the basis for critical thinking, diagnosis and treatment. It is common for even the most experienced healthcare provider to miss the physical findings that will lead to proper care for your patient. This session of our Physical Assessment webcast series will teach you the in-depth Neurological Assessment Skills you need to consistently provide the highest level of care for your patients. Cyndi Zarbano delivers an excellent presentation that relays the information you need in an easy to understand, detailed presentation you won't want to miss.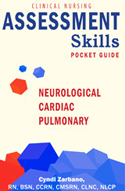 Clinical Nursing Assessment Skills Pocket Guide (PDF Download)

Good assessment skills (along with accurate vital signs) are what critical thinking, diagnosis, and treatment are based on! Without the fundamental building blocks, clues are missed and can send the rest of our diagnostics and treatments fumbling in the wrong direction. This full-color pocket guide provides portable, quick access to essential reference information on Neurological, Cardiac and Pulmonary Assessments. Filled with descriptive images, this thorough clinical guide will become your go-to reference for effective physical assessments.
High Risk Neurological Care Course

Valued at $382.97
Today Only $99.99 — Don't wait!
Learn more about the speakers:
Joyce Campbell, MSN, CCRN, SCRN, FNP-BC,
has been involved in the nursing field for 35 years. For over 25 years, she taught in an associate degree nursing program where her primary focus was the theory and clinical instruction of neuroscience nursing. In addition to teaching, she has been employed by Comprehensive Health System in Chattanooga, Tennessee for the past 30 years. At Erlanger, she has adopted many roles, including neurosurgical and trauma critical care staff nurse, educator and nurse practitioner. Currently, she serves on the neuroservice line committee and provides stroke education to staff and patients. Erlanger Southeast Regional Stroke Center, an accredited Primary Stroke Center, houses a leading-edge stroke care facility serving over 2000 stroke patients annually.
Through her work at Erlanger, Joyce is able to experience, first hand, the latest innovative strategies for extending the window of treatment for stroke patients. She holds a BSN from East Tennessee State University, an MSN from the University of Tennessee at Knoxville, and completed post-graduate studies at the University of Alabama at Birmingham. Joyce is an active member of the American Association of Critical Care Nurses, the American Association of Neuroscience Nurses, American Association of Nurse Practitioners, and the Chattanooga Association of Nurses in Advanced Practice, where she has served as president and is a member of the educational committee.
Click to learn more about Joyce Campbell
---
Cyndi Zarbano MSN-Ed, CCRN, CEN, PCCN, CMSRN, CLNC, NLCP,
is an intensive care nurse with over 20 years of nursing experience who is currently practicing in the Twin Cities area of Minnesota. She is a nationally-recognized seminar speaker who has opened multiple national symposiums and speaks on several topics for PESI, as well as a variety of other companies in the US and Canada. In addition to her speaking engagements, Cyndi is a published author with a variety of books including Clinical Nursing Assessment Skills Pocket Guide and the Medical Surgical Nurses Pocket Guide. Her products also include textbooks, webcasts and webinars.
Along with her MS and BSN in nursing, she has 3 other undergraduate degrees and multiple nursing certifications. She served as a US Naval Officer for 10 years, leaving service as an LCDR (Lieutenant Commander) in 2001. Prior to nursing, she worked as a counselor with the mentally ill and dangerous in a facility in southern Minnesota. She returned to that facility as a Lead Psychiatric Nurse for two years after leaving the military. Additionally, Cyndi has a legal nurse consulting business and continues to serve as a testifying expert in medical related cases. Cyndi's teaching style is dynamic and high energy while informal and easy to understand. You will leave her program with a renewed commitment to achieving nursing excellence in critical care.
Click to learn more about Cyndi Zarbano
---
Learning that Fits YOUR Schedule:

Get started on materials instantly. View any of the video modules online at your convenience. You will have unlimited access to the videos online, and you can download everything for future reference! Plus, use the PESI Mobile™ app to access the course content on-the-go, wherever and whenever you want on your mobile devices.
Click here for course objectives and outline
.

Interact and collaborate with other professionals in the online community through chat boards and online forums. Participants love sharing ideas, asking questions and networking with peers!

Complete your CE tests online at the completion of each module, with instant access to your CE certificates -
earn up to 13.6 CE hours.
Click here for CE credit details
---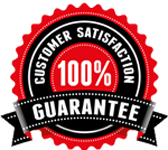 100% satisfaction guarantee - If you're not completely satisfied, give us a call at 1-800-844-8260. We're that confident that you'll find this learning experience to be all that's promised and more than you expected.
---
High Risk Neurological Care Course

Valued at $382.97
Today Only $99.99 — Sign up now!