With the number of prescriptions written yearly increasing, it's more critical than ever for healthcare professionals to understand how psychotropic medications work, where in the body they work, and why they do (or don't) improve your patients' outcomes.

Are you confident in your role as both the patient advocate and protector to effectively address medication assisted treatments in your patients' overall care plan?

Based on 20+ years of experience in the medical-consulting field, expert instructor Perry Buffington, Ph.D., M.S., will guide you through the newest advances and contemporary trends in blending medication management with psychotherapy interventions for depression, anxiety, psychotic disorders, substance abuse, ADHD and more.

Together, you'll explore medical drug emergencies, how nutrition and herbal supplements impact medication effectiveness and specialized guidelines for geriatrics, pregnant or nursing women, and patients with chronic pain. You'll also learn the psychopharmacological ethics you need to know to best protect your patients.

This comprehensive online course will walk you step-by-step through the science of psychopharmacology in a non-threatening, non-complicated way.

Don't wait to get the knowledge you need to know to answer your patients' questions, manage side effects and improve your treatment outcomes.

Psychopharmacology Intensive Online Course:
Everything the non-prescriber needs to know
Valued at $554.97
Today Only
$399.99
— An Unbelievable Value!


Get the up-to-date medication information you need to improve your treatment outcomes.
Through three comprehensive video modules, Dr. Perry Buffington will show you the latest advances in psychopharmacology and contemporary trends in medication management. In addition to a foundational review of medications, you will examine case examples, discuss medication controversies and learn how to effectively collaborate with prescribers.
Dr. Buffington's years of experience combined with his engaging presentation style, make this complex topic understandable, applicable and useful. With an emphasis on the experience and safety of the patient, you'll get the step-by-step guidance you need to comfortably, confidently and safely help your patients using medication.

The Foundation of Psychopharmacology + Treatment of Depressive Disorders
In Module One, Dr. Buffington will begin with the basic knowledge of psychopharmacology that all non-prescribing providers need to know.
Together, we'll review the many options your patients have for both medication and/or psychotherapy. You'll also start exploring how drugs work, where in the body they work, and why they work (or don't work). Leave this module with a mastery of the foundational skills you need to better guide your patients using medication.
Foundational Knowledge
The 9 rules of psychopharmacology
Drug metabolism concepts: pharmacokinetics & pharmacodynamics
Mechanism of action of today's psychotropic medications: How, where and why medications work
Placebo & nocebo
Understanding receptors and how to prescribe based on their action
Masking: Psychological Problems Disguising Medical Disorders
Differential disorders & diagnostic workup
Top 10 life threatening side effects
Depressive Disorders
The terminal button & neuronal health
Biogenic amine, cortisol, down-regulation, & neurotropic hypotheses
Treatment resistant depression and drug combinations

Treating Anxiety, Trauma, and Other Mental Health Disorders
In this session, you'll take a deep dive into the neurochemistry and medication management strategies of specific disorders.
Dr. Buffington will also explore side effects, including where unusual and common side effects come from, so you can ease their impact and help your patients achieve optimal results from their medication care plan.
Psychotic Disorders/Schizophrenia
Extrapyramidal symptoms and TD
Hyperprolactinemia: Why you need to know it
Use of atypical antipsychotics for multiple disorders
Pregnancy and psychotic disorders
Movement disorders: Tardive Dyskinesias, Dystonias, Akathisia, EPS
Sleep Disorders
REM sleep and neurotransmitters
Hypnotics/Sedatives
FDA-approved treatments for insomnia
Bipolar Disorders
Mood stabilizers and lithium
Anti-convulsants & neuromodulators
Eating Disorders
"Stacker Diet Pills"
Laxatives and diuretics
Impact of medication on treatment outcomes
Anxiety, OCD and Trauma Related Disorders
Physiological interventions
Non-pharmacologic options
Benzodiazepines: risks and benefits
Nutritional Psychopharmacology
Monoaminergic rich foods
Achetylcholinergic rich foods
Anti-inflammatory foods

Working with Special Cases and Understanding Ethics
In the final module, you'll learn how to distinguish the unique medication considerations for special populations. You'll also learn to differentiate between acute vs. chronic pain and the ethical issues surrounding the everyday practice of clinical psychopharmacology.
You'll leave this module confident in your ability to effectively address medication assisted treatments into your patients' overall care plan with an understanding of your role as both the patient advocate and healthcare professional.
Attentional Disorder
Differential diagnosis
Treatment controversies
Substance abuse and ADHD
Stimulant vs. non-stimulant options
Substance Abuse Disorders
Negative reinforcement & creation of habits
PCP, MDMA (ecstasy) & ketamine
Energy vs. chill drinks
Over-the-counter & herbal psychopharmacology
Treating Client Pain
Acute vs. chronic pain
Alternatives to psychopharmacology
Pain vs. depression: which comes first?
Co-morbid pain alternatives
Special Populations
Specialized guidelines for geriatric patients
Dementia treatment
Pregnancy guidelines
Slow vs. rapid metabolizers (genetic polymorphisms)
Ethics and Psychopharmacology
High-risk pharmacology & psychopharmacology
Off-label use of medications
Prescribing for children
Marketing of mental illness
Informed vs. uninformed consent
Patient & third party pressures
Ethics associated with medical errors

Psychopharmacology Intensive Online Course:
Everything the non-prescriber needs to know
Valued at $554.97
Today Only
$399.99
— An Unbelievable Value!


Enroll today and you'll get these
TWO FREE BONUSES (A $54.98 value)

!

PDF Download | Psychopharmacology: Straight Talk on Mental Health Medications, Third Edition
This unique and practical book download will assist you in gaining a comprehensive understanding of the mechanisms of action, clinical applications, common adverse effects and risks of the medications most frequently prescribed in the contemporary treatment of psychiatric disorders. You'll get the psychopharmacology guidance you need in practical, clinically relevant language that will move you through the maze of mental health medications and help you identify ways to use your expanded knowledge to improve patient outcomes.

PDF Download | Co-Occurring Disorders: Integrated Assessment and Treatment of Substance Use and Mental Disorders
Co-Occurring Disorders is a guide to practical assessment and effective treatment approaches for working with any number of co-occurring disorders. This step-by-step approach, demonstrated through diverse case studies, gives you the tools you need to improve and track your clinical outcomes. This is a must-have resource for both the rubber-meets-the-road clinician who wants effective strategies and a clear direction for treatment and recovery, and the administrator who creates interventions at the system level with attention to regulatory and reimbursement demands. Also included is a comprehensive state-by-state Guide to Mental Health and Substance Abuse Agencies and Prescription Monitoring Programs

Psychopharmacology Intensive Online Course: Everything the non-prescriber needs to know
Valued at $554.97
Today Only
$399.99
— An Unbelievable Value!


About Perry Buffington, Ph.D., M.S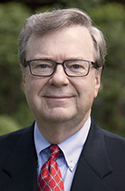 Perry Buffington, Ph.D., M.S., has over 20 years of experience in the medical consulting field and is currently a full-time senior lecturer at the University of Georgia, teaching psychopharmacology at the undergraduate and graduate levels. He is former chairman of the prestigious Florida Psychological Association's Prescriptive Authority Committee and teaches seminars nationwide on minimizing psychopharmacological errors.

As the author of eight books (currently working on his first psychopharmacology text), his by-line has appeared in hundreds of periodicals including the Saturday Evening Post, USA Today, and Success. He is the former contributing editor for Delta Air Lines' in-flight magazine, Sky, and served as a syndicated newspaper/web columnist for Universal Press. Additionally, he hosted his own radio show, syndicated nationally, by Envison Radio Networks.

Perry's presentation style is engaging, a blend of education and entertainment; as a result, critics (and especially his students) applaud his ability to make complicated topics understandable and applicable — even useful!

Speaker Disclosures:
Financial: Perry Buffington is the President of Go-Buff Enterprises, Inc. He is a member of the psychology faculty, Franklin College of Arts & Sciences, The University of Georgia. Dr. Buffington receives a speaking honorarium from PESI, Inc.
Nonfinancial: Perry Buffington has no relevant nonfinancial relationship to disclose.

Learning that Fits YOUR Schedule:

Watch your email for your order confirmation, and get instant access to all
3 modules of comprehensive training
plus the FREE Bonus materials — all designed to help you effectively integrate psychopharmacology knowledge into your practice. Review all the course materials at your own pace and at your convenience — your online access to course videos and materials never expire! Plus, use the PESI Mobile™ app to access the course content on-the-go, wherever and whenever you want on your mobile devices.
Click here for course objectives and outline
.

Instantly collaborate with other professionals on the course materials through interactive message boards. You'll be part of a community of hundreds of practitioners all focused on understanding psychopharmacology, providing valuable opportunities to share insight and experiences and to build your professional network.


100% Satisfaction Guarantee
Register for this comprehensive training course without risk. If you're not completely satisfied, give us a call at 800-844-8260. We're that confident that you'll find this learning experience to be all that's promised and more than you expected.
Psychopharmacology Intensive Online Course:
Everything the non-prescriber needs to know
Valued at $554.97
Today Only
$399.99
— An Unbelievable Value!

---