Complex Care for Children:
Strategies for Every Healthcare Professional

As healthcare providers, we all know clinical encounters with children can be stressful and delicate. Not only are you tasked with getting the information you need to assess the situation from a frightened child, you are also attending to the concerns of their caregivers. Gain the confidence and skills you need to take charge of these complex situations!
This ground-breaking online course gives you evidence-based strategies for recognition, prevention and management of pediatric conditions like:
Anaphylaxis
Respiratory Conditions
Skin and Wound Injuries
Sports Related Injuries
Code Blue
Gastrointestinal Conditions
And Many More!
You will also be equipped with a wealth of pharmacological, technological and non-pharmacological management techniques, as well as critical assessment clues and interventions.
You want to see your patients happy and thriving, especially when they have so much life left to live...
become educated on common and complex pediatric condition treatments today!
Complex Care for Children:
Strategies for Every Healthcare Professional

Valued at $399.98
Today Only $149.99 — Limited–Time Offer!
Here's what this intensive online course covers:
Part 1:
Complex Childhood Conditions
Module 1
Trends to Ponder
Growth & Development
Psychosocial Development
Nutritional Aspects of Growth & Development
Module 2
Interviewing Strategies
Assessment Tools
Physical Examination
Respiratory System
Neurological Involvement
Auscultation Strategies
Module 3
Pediatric Immune System Considerations
Defense Mechanisms of the Lungs
Multi-bug Resistant Organisms
The Circadian Rhythm
Respiratory Conditions & Therapies
Pharmacology Concepts
Module 4
Phases of Wound Healing
Selecting Wound Care Products
Upper & Lower Extremity Situations
The Sports Physical
Hypertrophy Cardiomyopathy
Injury Prevention
Concussions
Module 5
GI/Feeding Disorders in Young Children
Allergies vs Intolerance
Complications of GER
Failure to Thrive
Fever & Hyperthermia
Dehydration
Module 1
The ABC's of Pediatric Care
Principles of Labs
General Anatomy & Physiology
Respiratory Conditions
Intervention Strategies
BRUE & SIDS
Module 2
Choanal Atresia Identification & Treatment
Cystic Fibrosis
Identifying Blood Disorders
Gastrointestinal Conditions
Module 3
Head Trauma Assessment
Concussion Management
Treatment for Seizures
Type 1 & 2 Diabetes Mellitus
Congenital Heart Anomalies
Module 4
Neonatal Hyperbilirubinemia
Burn Assessment & Treatment
Signs & Symptoms of Shock
Spider, Snake, and Bug Bites/Stings
Alcohols & Medications
Module 5
Sympathomimetic Drugs
Measles vs Rubella
The Metabolic Panel
Blood Gases
Interpreting ABG's
Complex Care for Children:
Strategies for Every Healthcare Professional

Valued at $399.98
Today Only $149.99 — An Unbelievable Value!
Nurses like you rave about the teaching style of our experts:
Stephen Jones, MS, RN, PNP, ET,
is a Pediatric Clinical Nurse Specialist/Nurse Practitioner and Enterostomal Therapist who practices fulltime at the Children's Hospital-Albany Medical Center in Albany, New York. In this role, Stephen cares for children in a variety of pediatric units, with both acute and chronic conditions, including the general pediatric units and PICU. He also manages children with pulmonary conditions in the Pulmonary and Cystic Fibrosis clinics. As an Enterostomal therapist, Steve also consults in the NICU and various outpatient clinic settings for skin/wound/ostomy issues. Within his many roles, he interacts and deals with children with many and varied conditions. Within these roles, a good percentage of Steve's time is spent in managing children with myriad types of upper and lower airway/pulmonary conditions, from acute to chronic conditions, including asthma, BPD, and Cystic Fibrosis, as well as children with mechanical ventilators.
Stephen is a published author, having written numerous chapters for textbooks and professional journal articles. In addition to his active clinical practice, Stephen is the founder of Pediatric Concepts, a company dedicated to providing quality pediatric educational events for healthcare professionals. Stephen holds undergraduate degrees from Union College and Skidmore College, while his graduate degree is from the University of Rochester. He has been a frequent presenter on pediatric related topics and serves on speakers bureaus for a variety of pharmaceutical companies. He is a sought after speaker who has lectured extensively to diverse audiences throughout North America for over thirty years.
Click to learn more about Stephen Jones
Robin Gilbert, RN, MSN, CEN, CPEN,
has over 25 years' experience in emergency nursing. A number of her years in emergency nursing included experience in a pediatric emergency department at Boston Medical Center. She is both a certified emergency nurse and certified pediatric emergency nurse. Robin has experience as an emergency department manager, manager of cardiac & pulmonary rehabilitation and, currently, as the regional manager for staff development at Central Maine Medical Center. She instructs the NCLEX review class for Kaplan and tutors nursing students online for a local college of nursing. Her experience also includes having been an item writer for the Board Certification of Emergency Nursing and a former Chairperson. Robin was the coordinator for her employer's "Pathway to Excellence" designation, which was received in 2012.
In her role, Robin is able to remain current in the trends and best practices standards for care of the pediatric population. Robin received her BSN from Curry College, Massachusetts and her MSN from Saint Joseph's College, Maine. Robin is an active member of the Emergency Nurses Association, the American Nurses Association, Society of Critical Care Medicine, and a reviewer for the ANCC's Pathway to Excellence program.
Click to learn more about Robin Gilbert
Learning that Fits YOUR Schedule:

Watch your email for an order confirmation with the account access link to get started on materials instantly. View any of the video modules online at your convenience. You will have unlimited access to the videos online, and you can download everything for future reference! Plus, use the PESI Mobile™ app to access the course content on-the-go, wherever and whenever you want on your mobile devices.
Click here for course objectives and outline
.

Interact and collaborate with other professionals in the online community through chat boards and online forums. Participants love sharing ideas, asking questions and networking with peers!

Complete your CE tests online at the completion of each module, with instant access to your CE certificates -
earn up to 12.3 CE hours.
Click here for CE credit details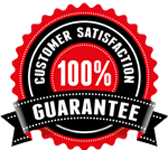 100% satisfaction guarantee - If you're not completely satisfied, give us a call at 1-800-844-8260. We're that confident that you'll find this learning experience to be all that's promised and more than you expected.
Complex Care for Children:
Strategies for Every Healthcare Professional

Valued at $399.98
Today Only $149.99 — An Unbelievable Value!