Effective Interventions for Geriatric Patients:
Dementias, Challenging Behaviors & More

Everybody ages...but there is no "one size fits all" model to aging, so you never know what your geriatric patient might experience. That's why it's important that EVERY healthcare professional know how to address the unique concerns of the older adults under our care.
Geriatrics is a field on its own, yet there are very little learning opportunities for this specialized population. Join two of the best, internationally recognized, geriatric experts in this revolutionary online course and get step-by-step guidance to caring for patients with
Alzheimer's Disease, Vascular Dementia, Parkinson's disease, Frontotemporal Dementia, Lewy Body Dementia, Aggression, Depression and so many more.
This high-energy course is filled with interesting case studies, insightful discussions, evaluation strategies, and interventions to leave you feeling confident in your ability to intervene with Alzheimer's and various other dementias that affect your patients.
Your geriatric patients have made countless memories and they aren't done yet... enroll in this course today to get
innovative and practical intervention strategies you can use immediately to improve your patients' quality of life!
Effective Interventions for Geriatric Patients:
Dementias, Challenging Behaviors & More
Valued at $459.97
Today Only $199.99 — An Unbelievable Value!
Here's what this intensive online course covers:
Mental Health Evaluation
Depression
Anxiety
Alcohol Abuse
Cognitive Disorder and "Forgetfulness"
Transient Cognitive Decline
Pre-cursor to dementia
Mild Neuro-Cognitive Disorder
Diagnostics of Dementing Conditions
Alzheimer's
Vascular
Parkinson's
Lewy Body
Frontotemporal
Reversible Conditions
Cognitive Assessment Tools
Mini-Mental State Examination
SLUMS
Clinical applications
Administration and scoring
Objective and subjective interpretation
Therapy modalities
Differentiate Dementia and Depression
Clinical indicators of depression and anxiety
Practical application
Psychopharmacology
Early and Mid-stage Alzheimer's - Acetylcholinesterace Inhibitors
Mid and Late-stage Alzheimer's - Neurotransmitter Glutamate
Alternate interventions
Behavioral Interventions
Intervention strategies for depression, poor appetite, verbal and physical combativeness, refusing ADL care
Strategies for coping mechanisms for the caregiver and clinician
Working with Caregivers at Home & Ethics
Caregiver guilt
Depression
Responsibility to client
Reporting abuse
Power of Attorney
Documentation
Challenging Geriatric Behaviors
Normal Aging, Dementia, Depression or Delirium
Normal aging changes of the mind
Depression, dementia, and delirium
Alzheimer's disease and other dementias
Diagnose, differentiate, and develop a plan of care
Alzheimer's Disease
Stages
Assessment
Getting a diagnosis
Behavioral issues of early diagnosis
Management and interventions
Pharmacological treatments
Driving with Dementia
Driving safety
Legal issues
Assess driving abilities
How to take the keys away
Wandering
Reasons why cognitively impaired individuals wander
Is wandering a bad thing?
Issues to consider
Manage a wanderer's behavior
Physical Aggression
Identify the cause of aggression
Loss of impulse control
Regression of the mind/child-like mind
Manage the problem
Inappropriate Sexual Behaviors
Normal sexual drive or inappropriate behavior
Cognitively impaired individuals
Medication management
Ethical considerations
Refusing to Eat/Forgetting to Eat
Reasons why geriatric patients slow or stop eating
Nutritional needs in a geriatric patient
Improve nutritional status
Malnutrition and dehydration
Alternatives to eating
Sleepless Nights
Sundowning and behavioral problems in the evening
Why does sundowning occur?
Environmental interventions to decrease aggressive behaviors
Medication management when it becomes problematic
Caregiver Stress
Physical, psychological, and emotional stress
Identify caregiver burnout and ways to help
Assist the caregiver
Other Issues
Ways to identify potential falls and prevent injury
Causes for orthostatic hypotension
Ways to avoid using restraints
Plus, when you register today, you will get this additional bonus:

Differentiating Dementias
Distinguishing the various types of dementia is often difficult. This program provides tools to appropriately screen patients experiencing dementia, along with discussion of the most effective interventions to improve the care you provide.
Effective Interventions for Geriatric Patients:
Dementias, Challenging Behaviors & More
Valued at $459.97
Today Only $199.99 — An Unbelievable Value!
Meet the experts in this online course:
Roy D. Steinberg, Ph.D.,
a gero-psychologist with over 22 years of experience, concentrates his work on diagnosing and facilitating treatment of individuals with Alzheimer's disease and other forms of dementia. He has lectured nationally on the assessment and treatment of individuals with Alzheimer's disease, and on increasing attention on caring for caregivers. Dr. Steinberg is the author of Forgetting the Memories: A Caregiver's Journey Through Alzheimer's Disease a guide for caregivers that draws upon his profound knowledge of the disease, its manifestations and treatment, and his great love and tenderness as the son of an Alzheimer's patient.
Dr. Steinberg maintains a private practice in Los Angeles devoted exclusively to serving older adults and their caregivers. He provides evaluation, consultation, and psychotherapeutic services to older adults in nursing homes, assisted living, and medical facilities. Dr. Steinberg provides outpatient consultation, educational, and counseling services to families and other caregivers of older adults to facilitate coping with the process of dementia.
Dr. Steinberg is licensed in New Jersey, Pennsylvania, New York, and California. He received his PhD from the California School of Professional Psychology at Berkeley. He has been featured in numerous media venues, including television, radio, and print.
Click to learn more about Roy D. Steinberg
---
Steven Atkinson, PA-C, MS,
is a Board Certified Physician Assistant specializing in Geriatric Internal Medicine. His clinical experiences are extensive. He has also been graciously recognized for his compassionate and dedicated service in the community within which he serves.
He is frequently asked to medically manage the most difficult patients with dementia-related behaviors and help families gain insight into this disease process. Some of his best talents include educating staff about how to manage various patient behaviors non-pharmacologically. Steven sits on the board of a national hospice group considering the "whole" care of patient with terminal illnesses. He does so to help families understand the palliative benefits hospice can provide a patient.
Just recently, Steven was asked by the Medical School at the University of Colorado to help direct a fellowship program in Geriatrics. He has also spoken at the distinguished and "invitation-only" Denver Pathological Society. Additionally, he continues contributing in a faculty role at the University of Utah.
He is a published author and speaks locally to families and facilities needing guidance about managing behavioral issues. He has spoken nationally and internationally since 2003, providing his expertise in the area of dementia, behavior health, and pharmacology-related topics. Steven has been described as a "dynamic" educator and a highly engaging presenter.
Click to learn more about Steven Atkinson
Learning that Fits YOUR Schedule:

Watch your email for an order confirmation with the account access link to get started on materials instantly. View any of the video modules online at your convenience. You will have unlimited access to the videos online, and you can download everything for future reference! Plus, use the PESI Mobile™ app to access the course content on-the-go, wherever and whenever you want on your mobile devices.
Click here for course objectives and outline
.

Interact and collaborate with other professionals in the online community through chat boards and online forums. Participants love sharing ideas, asking questions and networking with peers!

Complete your CE tests online at the completion of each module, with instant access to your CE certificates -
earn up to 15.7 CE hours.
Click here for CE credit details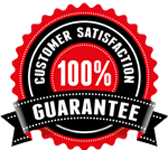 100% satisfaction guarantee - If you're not completely satisfied, give us a call at 1-800-844-8260. We're that confident that you'll find this learning experience to be all that's promised and more than you expected.
Effective Interventions for Geriatric Patients:
Dementias, Challenging Behaviors & More
Valued at $459.97
Today Only $199.99 — An Unbelievable Value!