Crisis Prevention:
Early Recognition & Management of Patient Emergencies


The difference between nursing and effective nursing, is the ability to see what is coming... but with so many diagnoses having overlapping or mimicking symptoms, it can be easy to miss the subtle clues your patient is giving you that can help differentiate conditions.

With a combined experience of over 50 years, the experts in this course will share effective and time-tested strategies you can implement immediately to rapidly detect clinical changes in your deteriorating patient.

You will have a clearer understanding of the body's complex, interrelated organ systems so you can break them into component parts and fully understand how one organ system can cause a sign or symptom in another. Plus, you'll gain the BEST interventions for Cardiac, Neurological, Endocrine, and Respiratory emergencies!

Never again will you miss the subtle changes in your patient that could lead to BIG trouble!
Crisis Prevention
Early Recognition & Management of Patient Emergencies
Valued at $399.98
Today Only $149.99 — An Unbelievable Value!
Here's what this intensive online course covers:
Managing Patient Emergencies
Module 1
Identifying the Red Flags
ABC's for when your patient suddenly deteriorates
4 Quick "to do's" to identify potential problems
Population specific considerations
Mean arterial pressure equation
Module 2
Neurological
Elevated intracranial pressure
Clues for when you don't have a monitor
Ischemic vs. hemorrhagic stroke
Inclusion/exclusion for tPA
Critical labs for determining best treatment option
Malignant headaches
Simulation lab review — interpreting the patient's presentation
Module 3
Cardiac
Acute coronary syndrome
Acute MI (STEMI or NSTEMI)
Unstable angina
Heart failure
Module 4
Respiratory, Renal, and Endocrine
Pulmonary Emergencies
Acute respiratory failure: diagnosis & management
COPD
ARDS
Stages and treatment of acute renal failure
Diabetic ketoacidosis
Hyperosmolar hyperglycemic stage
Module 5
Fluid, Electrolyte, & Shock
Symptoms and treatment of sepsis
Abdominal Aortic Aneurysm
Recognizing and treating GI bleeds
What blood gases can tell you
Putting it all together with case studies
Impending Doom: Crisis Prevention and Management in the Deteriorating Patient
Module 1
Sepsis Crisis
Causes, signs and treatment of sepsis
Diagnostic tests to differentiate sepsis from other possibilities
Treatment of septic shock
Module 2
Cardiovascular Crisis
Diagnostic tests, labs, x-ray, and imaging that can help with diagnosis of a CV emergency
Acute myocardial infarction
Cardiogenic shock
Stroke
Pulmonary edema
Module 3
Anaphylaxis and Diabetic Crisis
Immediate treatment steps anaphylaxis shock
Diabetic ketoacidosis vs. hyperglycemic hyperosmolar state
Labs that give clues in diabetic crisis and its resolution
Module 4
Pulmonary and Hypovolemic Crisis
Causes leading to a pulmonary crisis
When asthma is no longer simple
Who is most likely to develop acute respiratory failure and what to do when they do
Causes of hypovolemic shock
How fluid resuscitation can save a life
Crisis Prevention
Early Recognition & Management of Patient Emergencies
Valued at $399.98
Today Only $149.99 — An Unbelievable Value!
Meet the experts featured in this online course:
Robin Gilbert, RN, MSN, CEN, CPEN, has over 25 years' experience in emergency nursing. A number of her years in emergency nursing included experience in a pediatric emergency department at Boston Medical Center. She is both a certified emergency nurse and certified pediatric emergency nurse. Robin has experience as an emergency department manager, manager of cardiac & pulmonary rehabilitation and, currently, as the regional manager for staff development at Central Maine Medical Center. She instructs the NCLEX review class for Kaplan and tutors nursing students online for a local college of nursing. Her experience also includes having been an item writer for the Board Certification of Emergency Nursing and a former Chairperson. Robin was the coordinator for her employer's "Pathway to Excellence" designation, which was received in 2012.

In her role, Robin is able to remain current in the trends and best practices standards for care of the pediatric population. Robin received her BSN from Curry College, Massachusetts and her MSN from Saint Joseph's College, Maine. Robin is an active member of the Emergency Nurses Association, the American Nurses Association, Society of Critical Care Medicine, and a reviewer for the ANCC's Pathway to Excellence program.

Disclosures:
Financial: Robin Gilbert has an employment relationship with Central Maine Medical Center and Rumford Hospital. She receives a speaking honorarium from PESI, Inc.
Nonfinancial: Robin Gilbert has no relevant nonfinancial relationship to disclose.
---
Rachel Cartwright-Vanzant, PhD(c), MS, RN, LHRM, LNCC, CCRN-K, has over 28 years of clinical, management and consulting experience. Rachel is a legal nurse consultant certified (LNCC) and a licensed healthcare risk manager (LHRM), and she holds a forensic nurse certificate (FNC). In addition to owning a medical and legal consulting business, she is currently enrolled in the Public Policy and Administration: Law and Policy PhD Program at Walden University. Rachel is an innovative educator committed to advancing the field of nursing. She is a member of the National Speakers Association and the Global Speakers Federation. Rachel has the ability to make complex concepts understandable and clinically useful, which adds significant value to her presentations.

Rachel's nursing experience includes work in critical care, renal transplant, dialysis and surgical areas. She has extensive experience in open-heart surgery recovery (OHSR) and was responsible for developing and implementing a new cardiothoracic program's first OHSR plan from the ground up. As a legal nurse consultant, Rachel works with attorneys, law firms and healthcare organizations to review and evaluate medical records for compliance with standards of care and regulations posed by accreditation agencies, including The Joint Commission. She is the President of the South Florida AALNC Chapter and has been an expert witness for medical negligence cases. She is a published author in textbooks and peer reviewed journals and continues to speak nationally on other healthcare related topics.

Disclosures:
Financial: Rachel Cartwright-Vanzant is receiving a fee for speaking at this educational activity.
Nonfinancial: Rachel Cartwright-Vanzant has no relevant nonfinancial relationships to disclose.
---
Learning that Fits YOUR Schedule:

Watch your email for an order confirmation and get started on materials instantly. View any of the video modules online at your convenience. You will have unlimited access to the videos online, and you can download everything for future reference! Plus, use the PESI Mobile™ app to access the course content on-the-go, wherever and whenever you want on your mobile devices.
Click here for course objectives and outline
.

Interact and collaborate with other professionals in the online community through chat boards and online forums. Participants love sharing ideas, asking questions and networking with peers!

Complete your CE tests online at the completion of each module, with instant access to your CE certificates -
earn up to 12.6 CE hours.
Click here for CE credit details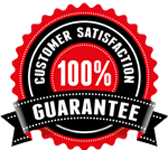 100% satisfaction guarantee - If you're not completely satisfied, give us a call at 1-800-844-8260. We're that confident that you'll find this learning experience to be all that's promised and more than you expected.
Crisis Prevention
Early Recognition & Management of Patient Emergencies
Valued at $399.98
Today Only $149.99 — An Unbelievable Value!