Each beat of your patient's heart provides vital information you need. And every EKG strip gives you the guidance to determine the best care plan.
What you do next can mean life or death — and if you aren't sure what the EKG is telling you, it's like working with blinders on.
Even the most seasoned clinicians struggle to master this critical skill... but now you can take the fear and intimidation out of EKG interpretation!
With this comprehensive online training led by Cynthia L. Webner, DNP, RN, CCNS, CCRN-CMC and Cathy Lockett, RN, MHA, BSN, CCRN-K, you'll learn how to quickly and confidently identify changes in your patient's cardiac status!
With combined experience of over 65 years working with cardiac patients, you'll get their step-by-step systematic approach that is guaranteed to improve your skills. Featuring easy-to-understand techniques, you will leave this self-paced online video training fully prepared to recognize, analyze, and respond in patient emergencies.
You will develop the abilities to:
Use EKG readings to identify ischemia versus infarct
Contrast left anterior and posterior hemiblocks
Recognize the location of acute coronary syndromes
Differentiate LBBB versus RBBB and their significance
Know exactly what interventions your patients need based on their EKG
And more!
The expertise you will gain in this intensive online course could be the saving grace for any of your patients... When every second counts, don't miss a beat!
Don't Miss A Beat:
EKG & Arrhythmia Interpretation Made Easy
$249.98 Value
Register today for only $99.99 - Incredible savings!
Here's what this intensive online video course covers:
Featuring four modules with easy-to-consume videos designed to get you started, grow and succeed... we've made this training so simple, so easy... you'll ask yourself why you've waited to master EKG Interpreation.
Time Saving Tips and Strategies
Develop your step-by-step approach to EKG interpretation. Quickly identify borderline and abnormal findings before the next patient crisis is unraveling.
Create and build off your own EKG Grid
Cardiac Conduction System Clues
Layout of the 12-Lead EKG
Positive & Negative Lead Placement
Determining Cardiac Axis

Quick Approach for Axis by Quadrant
Axis Practice Utilizing "Thumbs Technique"
EKG Fundamentals — Bundle Branch Blocks
Conquer the clues the EKG is providing, using actual patient rhythm strips.
Bundle Branch Blocks and Their Causes
Left Anterior Hemiblock Criteria
EKG Case Studies
Right & Left Atrial Enlargement
EKG in Ventricular Hypertrophy
ST Segment & T Wave Changes
EKG Evolution of a STEMI
Q Wave Abnormalities
Specific Types of MIs
No more fear and intimidation! You won't miss the early signs that clinical deterioration is coming.
Anterior MI Complications & EKG Changes
ST Changes in Inferior MI
Lateral Wall MI
Posterior MI
RV Infarct Recognition and Implications
Morphology and What You NEED to Know
Dramatically increase your potential with advanced EKG skills!
Morphology in Lead V1 and V6
Methodology for Differentiation Using EKG
Practice: Bedside Monitoring
Adjustments to QT Interval
High Risk Features

Long QT Syndrome
Brugada Syndrome
Torsade's de Pointes

Polymorphic VT with Normal QT

Enroll today and you'll get this FREE bonus! ($49.99 value)
Advanced EKG Assessment for Nurses

In this information-packed program cardiac expert, Cathy Lockett, RN, MHA, BSN, CCRN-K, will teach you easy-to-understand techniques to identify ischemia, injury, infarct and STEMI imposters. Improve your skills and be prepared to respond to the patient emergencies associated with each of these changes.
Get the how-to guide in mastering EKG interpretation...
$249.98 Value
Today $99.99 — Incredible Savings!
Join Thousands of Your Fellow Healthcare Professionals Today
Hear some of the incredible feedback from your colleagues!

"Wonderful program. I have never had anyone teach me about EKGs where I understood how to read them until this course." — Shannon E.
"Excellent presenter. Great use of patient examples and case studies. Wonderful sense of humor. Presenter very knowledgeable." —Marianne Y.
"Cynthia was an excellent presenter. She explained the complicated parts of reading EKGs and differentiating between the various types of MIs and VTs well ... I also appreciated seeing many different practice EKGs. It helps for more visual learners. Cynthia is a wonderful presenter!" — Patrick C.
"This was the best EKG class I have ever taken. She used unique examples and pictures to illustrate the concepts. She was very knowledgeable. The course moved at an appropriate speed. I would definitely take another class from this instructor. Excellent! Well worth my time." — Julia H.
---
The Next Steps in Advancing Your Practice
Review the course materials at your own pace and at your convenience! You'll have unlimited access to all course videos and materials online forever. Plus, use the PESI Mobile app to access the course content on your phone or tablet. Choose video or audio-only versions of online courses from the world's best instructors, and complete your CE requirements anywhere, anytime, at your own pace.
Instantly collaborate with other professionals on the course materials through interactive message boards. You'll be part of a community of hundreds of healthcare professionals all focused on honing their cardiac assessment skills, providing valuable opportunities to share insight and experiences and to build your professional network.
---
Meet your course trainers...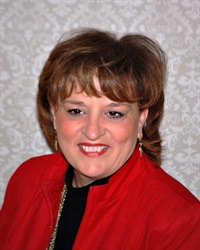 Cynthia L. Webner, DNP, RN, CCNS, CCRN-CMC, CHFN, has over 32 years of critical care and cardiovascular experience in a wide variety of clinical practice settings. Twelve years of her career were dedicated to nursing management and Heart Center administration.
She currently practices as a hospital-based Acute Care Clinical Nurse Specialist with a large medical cardiology practice. Cindy leads the hospital's cardiac care therapeutic hypothermia program. Cindy has a passion for both nursing practice and the cardiac patient.
Cindy's presentations at regional and national venues are known for their high level of enthusiasm and humor used to deliver very high level content. Cindy will convince you that learning is indeed fun, and clinical practice is truly a joy.
Click here for information about Cynthia L. Webner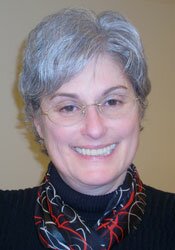 Cathy Lockett, RN, MHA, BSN, CCRN-K, has been practicing critical care nursing for over 35 years. Her critical care background includes working in medical, surgical, neuro, cardiac, cardiovascular care, and critical care transport with most of her clinical experience in the areas of medical cardiology and cardiovascular surgery.
Utilizing her vast knowledge and experience, Cathy has presented on numerous topics related to cardiac and pulmonary care, including advanced and basic EKG interpretation, hemodynamic monitoring, basic and advanced arrhythmia, pulmonary diseases and IABP therapy.
Cathy's teaching style is dynamic, fun and high-energy while remaining informal and easy to understand.
100% Satisfaction Guarantee
Register for this intensive training course without risk. If you're not completely satisfied, give us a call at
800-844-8260
.
We're that confident you'll find this learning experience to be all that's promised and more than you expected.
Don't Miss A Beat:
EKG & Arrhythmia Interpretation Made Easy

$249.98 Value
Today, Just $99.99 — Incredible Savings!