With the soaring number of dressing products, hundreds of procedures and protocols to follow, and the complexity of matching wound beds to the correct products...wound care is challenging.
Not to mention the added pressure of avoiding a costly documentation mistake.
As a trusted expert in the wound care field, Kim Saunders, MSN/ED, RN, CWON©, CFCN, understands your concerns — and has developed this self–paced certificate course to meet the critical demands of healing wounds.
With 6 modules of must–knows, this intensive course will show you step–by–step how to assess, treat, and document challenging wounds you may encounter in your clinic or hospital.
You'll also go over wound healing goals, factors that can impede on the process, palliative care techniques, a dressing selection guide, debridement, pouching demonstrations, nutrition tips, and so much more!

This certificate course is for you... no matter what healthcare environment you work in.
Plus, when you join us today you also get a FREE bonus pocket guide download you can print and carry with you at work!

Certificate Course: Master the Evolving Challenges of Wound Care
Valued at $434.98
Today Only $299.99 — An Unbelievable Value!

A comprehensive wound care certificate training!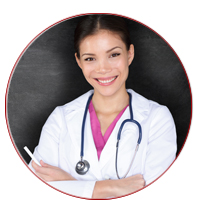 Wound Healing 101
In modules one and two, you'll gain foundational insight into wound care, including:

Goals, factors affecting healing, wound types, and non-healing wounds.

Proper assessment, treatment, and management of varying wound types.

Dressing types, wound cleansing, useful products, debridement types, palliative care, osteomyelitis, bioburden control & management, and bacteria - plus much more!
---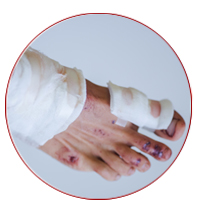 Wound Care: Lower Extremities
In module three, you'll develop a full comprehension of wounds on the lower extremities of the human body, with a focus on legs and feet. Dive into:

Risk factors, assessment considerations, arterial and venous diseases, and treatment of ulcers, infections, plus much more.

Surgical interventions, edema management, medications, adjunctive therapies, neuropathic conditions, and nail considerations.
---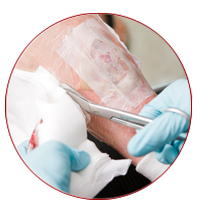 Top Down Damage vs. Bottom Up Damage
In module four, Kim will guide you through how to assess, manage, and treat damage types. You'll dive into skin tear classifications, moisture balance and other considerations, including:

Differentiating between moistures, skin tear protocols and much more for top down damage.

Assessing and treating bottom up damage, including pressure, staging, and skin failure.
---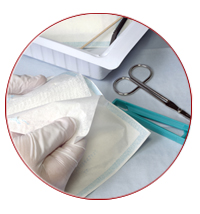 Stomal & Peristomal Assessment & Management
This module dives into pouching, ostomy management, and critical musts for problem solving immediate needs for your patient and getting them the best care, despite not being certified in ostomy treatment. Dive into:

Discuss leakage, irritation, planned predictable pouching sessions, dietary concerns related to conditions and other tips to make treatment easier.

Tips to provide proper management, including effluent indicators to avoid, how to cut/mold a flange to fit a stoma and much more.
---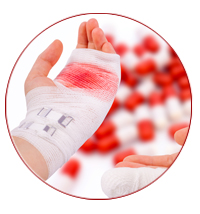 Palliative Wound Care, Goals & Factors
In module six, you'll dive into palliative wound care, an alternative approach that focuses on relieving suffering and improving the patient's quality of life when their wound no longer responds to, or the patient can no longer tolerate, curative treatment. Some areas of focus include:

Common goals and future methods of treatment, including patient education.

Factors resulting in non-healing refractory wounds, and strategies to approach care.
---

Certificate Course: Master the Evolving Challenges of Wound Care
Valued at $434.98
Today Only $299.99 — An Unbelievable Value!

Enroll now to get this FREE BONUS!
Wound Care Pocket Guide (2nd Edition) Book Download
Book by Kim Saunders, MSN/ED, RN, CWON®, CFCN
This FREE book download is the most-up-to-date resource for wound care treatment. Graphs, color photos, and guides make it easy to find and use the best wound treatments at the tip of your fingers. This book is made to last thanks to waterproof pages, color-coded chapters, and a sturdy metal ring!
Main topics include:
Wound Base Assessment
Measurement & Documentation
Drainage Differentiation
Infection & Wound Cultures
Steps to Assessment
Wound Cleansing & Debridement
Product Consideration
Surgical
Traumatic
Allergic & Autoimmune
Various Etiology
Arterial
Neuropathic
Venous Stasis
Moisture Associated
Pressure Injury
Nutrition & Pressure Injuries
This clinical reference guide makes it easy to trouble-shoot wounds in front of you!

---
Get to know Kim Saunders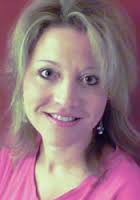 Kim Saunders, MSN/ED, RN, CWON®, CFCN, has extensive experiences as a wound, ostomy, and continence nurse across a variety of settings, including acute care, hospice, home health and skilled nursing facilities.
Some of the special projects her knowledge has been sought for include: guiding standardization of wound care formularies and pressure-relieving device selections, as well as a myriad of other processes to standardize and improve upon existing skin and wound care delivery. Her wound care experience goes beyond trouble-shooting the most challenging of patient wounds. It also includes expertise regarding the increasingly important ability to incorporate cost-effective care and reimbursement considerations at the bedside. Kim is an active member of the Wound, Ostomy and Continence Nurses Society™ and the Advanced Wound Care Society.
As a respected expert in her field, Kim evolved her practice to be able to more fully share her insights as co-owner of WOC Consulting, LLC. In this role, she consults with healthcare systems on a variety of challenges that develop related to wound, ostomy, and incontinence-associated dermatitis. She has traveled the country extensively to deliver practice-changing wound care trainings to experienced healthcare professionals. Kim is also the author of the Wound Care Pocket Guide: Clinical Reference, Second Edition (PESI, 2017).

Certificate of Completion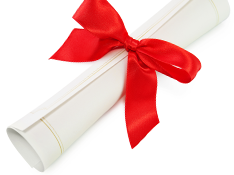 In recognition of completing this intensive training, participants will be awarded a certificate of completion.
Your certificate not only showcases your personal and professional accomplishment, it distinguishes you from your peers and shows your clients, your colleagues, and employer your continued dedication to improving therapeutic outcomes.
---
Learning that Fits YOUR Schedule:

Watch your email for your order confirmation, and get instant access to the comprehensive training to help you effectively integrate proven treatment strategies to help safely treat your client's wounds.

Access all course videos and materials online forever. Plus, use the PESI Mobile™ app to access the course content on-the-go, wherever and whenever you want on your mobile devices.
Click here for course objectives and outline
.

Instantly collaborate with other professionals on the course materials through interactive message boards. You'll be part of a community of hundreds of practitioners all focused on mastering trauma treatment strategies, providing valuable opportunities to share insight and experiences, and to build your professional network.

Complete your online CE tests and earn up to 17.5 CE Hours!
Click here for CE credit details
and credit details specific to your profession. You'll end this intensive training with a course certificate of completion!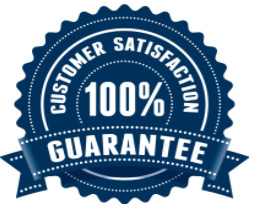 100% Satisfaction Guarantee
Register for this comprehensive training course without risk. If you're not completely satisfied, give us a call at 800-844-8260. We're that confident that you'll find this learning experience to be all that's promised and more than you expected.

Certificate Course: Master the Evolving Challenges of Wound Care
Valued at $434.98
Today Only $299.99 — An Unbelievable Value!