Do you ever feel frustrated when trying to care for a Spanish speaking patient?
You want to know how you can help them.
You want to share important information with them.
And you want to let them know they're okay — they can trust you.
But you don't have the right words to reach across the language barrier.
Bridge the communication gap with this online training designed specifically for busy healthcare professionals like you who are ready to learn Spanish in an effective, non–threatening experience, with real–life instruction geared for today's medical professional.
From the comfort of your own home or office, International speaker and award–winning educator Tracey Long, PhD, RN, APRN, MS, MSN, CDE, CNE, CHUC, CCRN, gives you the Spanish vocabulary you need to know to confidently communicate with your Spanish speaking patients.
Spanish for HealthCare Professionals:
Intensive Online Course
$299.99

Value
Just $199.99 Today— Unbelievable Savings!
Your colleagues are raving about this training…
"Best source of learning Spanish I have come across so far for someone who knows very little spanish"
—Megan B.
"I can't wait to practice with my Spanish speaking friends and patients!"
—Valerie G.
Your colleagues are raving about this training…
"Wonderful course. So happy to have this as a resource!"
—Amanda F.
"Tracey Long was very pleasant as a teacher. I love her teaching style, positive, energized, not too fast, easy to help me focus on the materials."
—Albertina B.
Your colleagues are raving about this training…
"Tracey Long did an amazing job of making 16 lessons as engaging and entertaining as possible! I have recommended this course to at least 5 other clinicians. Fantastic work! ¡Muy Bien!"
—Meghan S.
"Very much enjoyed this course! ¡Me gusto mucho!"
—Charles M.
Your colleagues are raving about this training…
"I really enjoyed Tracey's energy and obvious love of Spanish. Her enthusiasm is infectious."
—Valerie N.
"Tracey does a great job presenting! I look forward to continuing to study this material and possibly use it in the mission field, as well as at work. This course was a God send."
—Kerri S.
Here's what you'll learn in this comprehensive online course:
This online course has been broken into 16 self–paced modules so you can digest the information in shorter segments to enhance your learning abilities. You can start, stop and go back into any of the modules as you see fit to your learning schedule.
Modules 1 – 8:
You'll learn the foundations of mastering a foreign language. You'll start with the basic foundations of Spanish, such as the alphabet and common greetings, as well as how to progress through: nouns, verb conjugation and vocabulary for numbers, time, money, food, clothing and anatomy.

Once you've mastered the foundations of Spanish, you'll start learning how to conduct patient assessments. You'll begin learning vocabulary to describe families, irregular verbs and how to conduct skin, respiratory and cardiovascular assessments. You'll walk away knowing vocabulary for colors, giving directions, and how to properly use the verbs ser and estar.
Alphabet & cognates
Numbers and nouns
Food, clothes, and admitting questions
Parts of the body and verb conjugation
Colors and physical assessment questions
Family, irregular verbs, and the skin system
Ser/estar and respiratory system
Hobbies, directions, CV system, and diagnostic tests
Modules 9 – 16:
In the second half of the course you'll learn how to assess the gastrointestinal system, genitourinary system, musculoskeletal system, reproductive system and terminology for labor and delivery. You'll also learn vocabulary for the calendar, professions, emotions, remedies, medical equipment, medications and specialists.

You'll then pull all of your assessment skills together to create fluent sentences for communicating confidently with your Spanish speaking patients. We'll also take a look at complementary and alternative medicine/folk medicine.
Telling time, gastrointestinal system
Quick phrases, emotions, professions, and GU system
Animals, opposites, and musculoskeletal system
Medical equipment, specialists, and reproductive system
Gustar–like verbs, vital signs, hygiene, and administering meds
Reflexive Verbs
Body language, cultural competence, and CAM
Final scenarios, commands, and emergency phrases
Spanish for HealthCare Professionals:
Intensive Online Course
$299.99

Value
Just $199.99 Today— Unbelievable Savings!
The Next Steps in Advancing Your Practice
Watch your email for your order confirmation
, and get instant access to all course materials, including the bonus materials — all designed to help you effectively integrate Spanish into your practice and your life.
Click here for course objectives and outline
.
Review the course materials at your own pace and at your convenience! You'll have unlimited access to all course videos and materials online forever. Plus, use the PESI Mobile app to access the course content on-the-go, wherever and whenever you want on your mobile devices.
Instantly collaborate with other professionals on the course materials through interactive message boards. You'll be part of a community of hundreds of practitioners all focused on integrating the Spanish into their clinical practice, providing valuable opportunities to share insight and experiences and to build your professional network.
Tracey Long, PhD, RN, APRN, MS, MSN, CDE, CNE, CHUC, CCRN: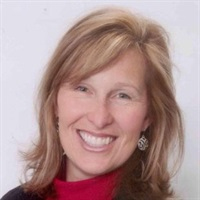 Tracey Long
has been a practicing RN and Nurse Educator for 28 years, teaching courses in Medical Spanish, Diabetes Education, Cultural Competence, Critical Care and Simulation, and is full time Nursing faculty. She has lived in Spain and served as a health welfare missionary in Colombia, South America, for 18 months. She serves as faculty for International Service Learning with nursing students in Belize and Peru providing medical clinics, and organized diabetes education programs for Hispanic/Latinos in Southern Nevada. With a passion for active learning, and as an international speaker and award-winning educator, Tracey helps students not just memorize, but truly learn the content material needed to successfully master skills and learning.
Click here for information about Tracey Long
100% Satisfaction Guarantee
Register for this intensive training course without risk. If you're not completely satisfied, give us a call at
800-844-8260
. We're that confident you'll find this learning experience to be all that's promised and more than you expected.
Spanish for HealthCare Providers
Intensive Online Course
$299.99

Value
Just $199.99 Today— Unbelievable Savings!