The world of pharmacology, infectious diseases, and immunizations is constantly evolving.
As new guidelines are released, modern evidence published, and critical information updated… are you confident you can keep up with it?
You can with our new-and-improved online course — The Latest Pharmacology of Infectious Diseases & Immunizations: Now with Critical Coronavirus Updates.
This self-paced video training gives you:
Practice at the forefront of current infectious disease evidence


Insights into WHY an agent should be prescribed in a clinical scenario


The confidence to know WHEN it's safe to use a cephalosporin in a patient with a history of penicillin reaction


Tips to combat bacterial resistance — with an emphasis on new antimicrobials and advances in evidence-based treatment guidelines


Skills to expertly interpret culture and sensitivity results


Up to 13.75 total contact hours – INCLUDING 8.6 pharmacology CE hours


…And so much more!
Gain the most up-to-date knowledge you will want to share with your colleagues!
Get started today and become the pharmacology expert on your unit by your very next shift!
The Latest Pharmacology of Infectious Diseases & Immunizations:
Now with Critical Corona Virus Updates
Valued at $499.97 — Yours today for only $149.99!
See what your peers are saying about this care-elevating course: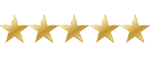 "Had just attended a Cleveland Clinic 2-day conference… this was MUCH better geared for the daily practice."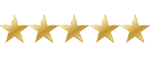 "THANK YOU FOR THE EXCELLENT PRESENTATION! I have attended TNTC presentation over the last 4 decades. I have taught at three universities and the Academy of Health Sciences at Fort Sam Houston, so this praise is genuine. Dr. Cota sets a new benchmark for excellence in material and presentation."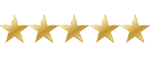 "Privileged to have learned from an excellent instructor. Very engaging, fun and kept my interest. I would attend any future talks Jason would present."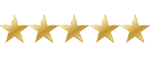 "Jason did an excellent job! By far the best speaker I have ever listened to. He is very knowledgeable, keeps everyone's attention and presented information that I will use on a daily basis. I would definitely attend another seminar of his and recommend him to colleagues."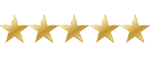 "Jason was one of the BEST speakers I have listened to in the 27 years I have been in healthcare! He was VERY engaging and made the learning fun with his pleasant personality. He has an excellent knowledge of his job and it shows that he loves what he does, which is AWESOME! Thanks for a great seminar!"
The Latest Pharmacology of Infectious Diseases & Immunizations:
Now with Critical Corona Virus Updates

$499.97 Value
Just $149.99 Today — Unbelievable Savings!
It's critical for your patients that you stay up-to-date on proper prescribing, patient education, and monitoring procedures for a variety of drug regimens used to treat common acute and chronic infectious diseases.
Here's what you'll cover in this state-of-the-art online training course:
Pharmacology of Infectious Diseases & Immunizations for Advanced Practice Clinicians
— with Jason Cota, PharmaD, MS
Antimicrobials
Drug classes
Pharmacokinetic Properties

Concentration-dependent killing
Time-dependent killing
Post-antibiotic effect

Common interactions with other drugs
Antibacterial Allergies — Sulfa and Penicillin
Define true allergy
Sulfonamide antibiotics vs non-antibiotics
Penicillin — Cephalosporin cross-sensitivity
Bacteria
Differentiation
Normal flora
Common pathogens
Antibacterial Resistance — Contributing Factors
Trends
Mechanisms of resistance
Contributing factors
Methicillin-Resistant Staphylococcus Aureus —
Community versus Hospital Acquired
Differentiating between CA- and HA-MRSA
Current clinical practice guidelines
Pharmacologic management
Enterobacteriaceae Resistance
Extended Spectrum Beta-Lactamase (ESBL)

What are ESBLs
Pharmacologic management

Carbapenem-Resistant Enterobacteriaceae (CRE)

What are CREs
Pharmacologic management
Urinary Tract Infections
Bacterial Etiology, Signs and Symptoms and Diagnosis
Cystitis and pyelonephritis
Complicated and uncomplicated
UTIs in pregnancy
Treatment (IDSA Guideline Treatment Algorithm)

Acute
Recurrent and relapse
Clostridium Difficile Infection
Risk factors
Pharmacology management
Fecal Transplantation
Probiotics literature review
Community-Acquired Pneumonia
Bacterial etiology
Diagnosis
Typical vs. atypical
Treatment (IDSA/ATS Guidelines) and monitoring

Outpatient vs. inpatient
Empiric treatment
Healthcare-Associated Pneumonia
Bacterial etiology
Treatment (IDSA/ATS Guidelines)
Upper Respiratory Tract Infections
Sinusitis and pharyngitis

Etiology (Viral vs. Bacterial)
Treatment
Skin and Soft Tissue Infections
Cellulitis
Bacterial etiology

Strep. vs. Staph. vs. MRSA
Signs & symptoms
Treatment (IDSA Guidelines)
Influenza
Clinical features
Diagnosis
Pharmacology management
Immunizations (Adult)
Types of Vaccines
General recommendations
Contraindications & precautions
---
Infection Control Challenges: Real Risks for Patients and Staff
— with William "Barry" Inman, BA-BS, CIC
A Summary of Current Recommendations From the CDC, SHEA, IDSA, APIC and the Joint Commission
Health-Care Associated Infections: Strategies to Control-Reduce-Eliminate
Catheter-Associated Urinary Tract Infections
Surgical Site Infections
Ventilator-Associated Pneumonias
Non-ventilator Associated Infections (overlooked HAI)
Central-Line Associated Bloodstream Infections
The Latest Multi-Drug Resistant Microorganism Guidelines
Carbapenem-resistant enterobacteriaceae
Clostridium difficile
Methicillin-resistant staphylococcus aureus
Vancomycin resistant enterococcus
Acinetobacter baumannii
Influenza
Avian vs. swine vs. seasonal influenza
H1N1 pandemic results
When to treat? When not to treat?
Treatment with anti-virals and antibiotics
New vaccines for flu
Vaccination Recommendations for Healthcare Personnel
Zoster/shingles
Pneumoccocal
MMR, Tdap, etc.
Emerging Infectious Diseases (Zoonotic)
Ebola: What we learned
Mosquito-borne ("Zika", Dengue, Chickungunya, West Nile)
Tick-borne (Lyme and Babesia)
Cryptosporidiosis
Bloodborne Pathogens
Hepatitis B

Vaccination protocol for healthcare personnel
Staff follow-up after significant exposures
Treatments for persons chronically infected
Outbreaks in healthcare

Hepatitis C

Treatment "cures" in 12-24 weeks
Outbreaks in healthcare-dialysis settings

HIV/AIDS

New one pill daily treatment
Healthcare exposure and appropriate prophylaxis
Tuberculosis
Today's best approaches to treatment
Skin testing vs. blood test for exposure
Follow-up guidelines for healthcare workers conversion testing
You'll also get this Free bonus training!
Pharmacological Management of Infectious Diseases
— with Dr. Paul Langlois, APN, Ph.D., CCRN, CCNS, CNRN
Clinical expert Paul Langlois, APN, Ph.D., CCRN, CCNS, CNRN, knows that choosing an antibacterial agent can be challenging given the emerging trends in bacterial resistance.
In this incredible free training, Dr. Langlois discusses pharmacokinetic properties and new treatment guidelines for fungal infections, UTIs, pelvic inflammatory disease, cellulitis, diabetic foot infections, and multiple drug-resistant organisms. This video includes one additional pharmacology contact hour!
The Latest Pharmacology of Infectious Diseases & Immunizations:
Now with Critical Corona Virus Updates

Valued at $499.97 — Yours today for only $149.99!
The Next Steps in Advancing Your Practice
Watch your email for your order confirmation
, and get instant access to all course materials, including the bonus materials — all designed to help you effectively integrate effective pharmacology techniques into your practice.
Click here for course objectives and outline
.
Review the course materials at your own pace and at your convenience! You'll have unlimited access to all course videos and materials online forever. Plus, use the PESI Mobile™ app to access the course content on-the-go, wherever and whenever you want on your mobile devices.
Instantly collaborate with other professionals on the course materials through interactive message boards. You'll be part of a community of hundreds of practitioners all focused on integrating pharmacology skills in clinical practice, providing valuable opportunities to share insight and experiences and to build your professional network.
Complete your online CE tests and
earn up to 13.75 total contact hours – INCLUDING 8.6 PHARMACOLOGY CE hours
!
Click here for CE credit details
and credit details specific to your profession.
Jason Cota, PharmaD, MS, is an associate professor and the vice-chair of the Pharmacy Practice Department at the University of the Incarnate Word Feik School of Pharmacy. He also has over 10 years of experience practicing as an infectious disease clinical pharmacist at the San Antonio Military Medical Center, where he is a credentialed provider with prescriptive authority.
Click here for information about Jason Cota
---
William "Barry" Inman, BA-BS, CIC, has 31 years of experience as an epidemiologist. He works for the Brevard County Health Department in Merritt Island, Florida and is a faculty member for Brevard Community College and the University of Central Florida teaching classes on infection control.
Click here for information about William Barry Inman
---
Dr. Paul Langlois, APN, Ph.D., CCRN, CCNS, CNRN, is a critical care clinical specialist in the Surgical, Medical, Neurologic, Burn, CCU and Trauma ICUs of Cook County Hospital, Chicago. Drawing on over 30 years of experience assessing and managing patients with life-threatening diseases, Dr. Langlois provides advanced-level training to nurses, physician assistants, nurse practitioners and physicians.
Click here for information about Dr. Paul Langlois
The Latest Pharmacology of Infectious Diseases & Immunizations:
Now with Critical Corona Virus Updates

A $499.97 Value — Just $149.99 for a LIMITED TIME!
100% Satisfaction Guarantee
Register for this intensive training course without risk. If you're not completely satisfied, give us a call at
800-844-8260
. We're that confident you'll find this learning experience to be all that's promised and more than you expected.