It's happened to every nurse in every hospital, nursing home, or clinical setting imaginable: a patient crashes and suddenly you're in the middle of an emergency.
Even if you call an ambulance or have a rapid response team coming, you may still be taking care of that patient for up to 8 minutes or more.
With lives on the line — and when every second counts — are you confident you could help your patient through a crisis?
Prepare yourself for the unknown and the next patient emergency by becoming a Certified Rapid Response Healthcare Professional (CRRP)!
This comprehensive certification training — designed to be completed on your own schedule — will:
Dramatically increase your confidence with advanced assessment and proactive rapid response skills
Teach you how to spot the early signs of a clinically deteriorating patient
Help you master medication updates
Provide hours of the BEST resuscitation and stabilization strategies
Legal advice to protect your patients AND yourself
And SO much more!
Gain new clinical insights and critical thinking skills and don't spend another shift feeling uncertain, scared, or at risk!
Plus, earn your Rapid Response Professional (CRRP) certification and up to 18.75 CE Hours
Improve your emergency preparation, elevate your care during a crisis, and advanced your career with this all-inclusive certification course. Get started now!
Rapid Response Certification (CRRP) Training
Save Your Crashing Patients
Valued at $909.97
Yours today for just $299.99!
Just look at what your colleagues are saying about this one-of-a-kind training opportunity:
"I would recommend this course to my colleagues." — BethAnn G., Nurse from NY
"Wish I had taken this course earlier in [my] nursing career!" — Stephannie L., Nurse from CA
"Sean Smith was an excellent instructor; his technique makes learning fun." — Georgianna D., Nurse from PA
What Will I Learn in this Course?
This intensive certification course gives you the next-level skills necessary to proactively assess and intervene in the crashing critically ill patient!
Emergency-medicine expert Sean G. Smith will walk you through important topics, like:
Proactive Planning: Begin with the End in Mind
Pre-Planning for the worst at every patient encounter


Mental strategies for success
Failure to rescue and how to avoid it
Proactive risk assessment of practice environment/patient populations
Clear coherent communication of high-risk information
Concise comprehensive management of the crashing patient: Before, during and after the code
---
Advanced Assessment: Next Level Connection of Form and Function
Review of Major Systems (Neurologic, Cardiovascular, Pulmonary, Multisystem)


Integrated advanced laboratory medicine/Clinical implications
Differential diagnosis/Consults/Follow-up studies
---
Pathology: Priority Problems, Rapid Recognition and Rescue
For each of the 25+ pathologies below, the following will be discussed:


Presentation: Rapid review of form and function
Pathophysiology: Complications/Comorbidities
Projected clinical course: Where are we going with this?
Palliation and pharmacology: Cutting-edge practice guidelines


Neurology

Neuromuscular Disorders, Meningitis, Toxicology (Overdose), Traumatic Brain Injury/Concussion, Stroke/TIA, Dementia/Delirium, Agitated/Combative Patients


Cardiovascular

Dysrhythmias, Acute Coronary Syndrome, CHF, Heart Failure, Cardiomyopathies
Endocarditis, Pericarditis, Peripheral Vascular Disease


Pulmonary

Asthma/Upper Respiratory, Anaphylaxis, Aspiration/Dysphagia, COPD, Pneumonia


Metabolic/Endocrine Complex Comorbidities and Emergencies

Chronic/Acute Kidney Disease, Renal Calculi, Hypertension, Diabetes


Gastrointestinal/Genitourinary

Cholecystitis, Pancreatitis, Cirrhosis, Hepatitis, Infection (UTI, STI, etc.)


Psychosocial

Screening for: Abuse, Neglect, Depression/Suicidal Ideation


Shock States, Sepsis, and Trauma

Hypovolemic, Distributive, Obstructive
Multisystem Management of the Poly-trauma Patient
---
Legal Lessons: Protect Your Practice… Tips, Tricks, Pearls, and Pitfalls
Professional issues/Potential pitfalls (Delegation, Scope, EMTALA, etc)
Rapid risk assessment and analysis
Limit liability
Defensible documentation
---
Putting It All Together: Case-Based Review
Identify Key Missed Moments, Lessons Learned and Best Practices


Assessment
Intervention
Documentation
Your Registration Includes Instant, Unlimited Access to a BONUS CE Training, plus your application fee to become a Certified Rapid Response Healthcare Professional!
A $469.98 Value — YOURS FREE!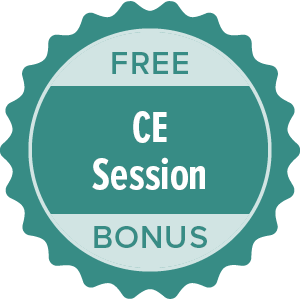 Managing Patient Emergencies: Critical Care Skills Every Nurse Must Know
Robin Gilbert, MSN, RN, CEN, CPEN
You have a patient admitted with pneumonia and right-sided heart failure. Twenty minutes after admission, she develops worsening dyspnea and hypotension.


Are you prepared to manage her unstable condition?
Do you know what respiratory measures are necessary?
Do you know the best way to manage her hypotension?

It is important to be able to rapidly assess and implement appropriate interventions.

Watch this bonus video to sharpen your skills and be prepared to identify and manage your next patient emergency.
---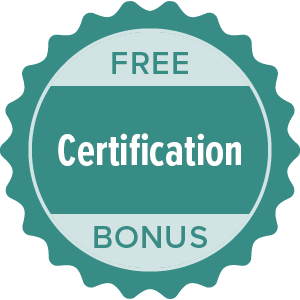 Rapid Response Healthcare Professional Certification (CRRP) Made Easy
Become a Certified Rapid Response Healthcare Professional (CRRP) on us! Your registration includes your certification — which is waiting for you whenever you complete this course, around your own schedule. A $249.99 Value... Yours Free!
Rapid Response Certification (CRRP) Training
Save Your Crashing Patients
Valued at $909.97
Yours today for just $299.99!
Are you ready for the career awaiting you as a Certified Rapid Response Healthcare Professional (CRRP)?
Becoming a Certified Rapid Response Healthcare Professional (CRRP) is a simple way to change your career for the better. This certification will set you apart from other nurses as the one capable of confidently caring for their patients in any emergency.
With your certification, you'll become the expert in:
Patient Triage — You'll learn how to utilize rapid assessment techniques and which critical questions to ask, as well as ways to identify high risk populations, time sensitive issues, subtle changes, and altered mental status.
Intervention — Discover how to implement interventions for sepsis, neurological, cardiac, respiratory, endocrine, and oncologic emergencies, plus how to prioritize actions and react urgently.
Pharmacology — You'll better understand pharmacology practice guidelines in emergency situations.
Professional considerations — Become familiar with the documentation, legal risks (including scope of practice), and ethical considerations when it comes to patient emergencies.
Certification Made Simple
It's never been easier to become a Certified Rapid Response Healthcare Professional (CRRP):
Step 1: Watch this online course.
Step 2: Complete the CE test(s) and instantly print your certificate(s) of completion.
Step 3: Submit the Certification Questionnaire included in this training, and your application is complete.*
That's it! No hidden fees. No catch. Just certification made EASY.
*Professional standards apply. Click Here to Learn More About CRRP Certification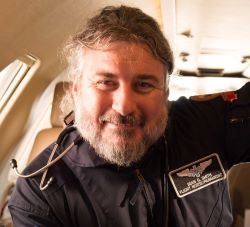 Sean G. Smith, MSc, FP-C, CEN, CFRN, CPEN, CCRN-CMC (Adult), CCRN-K (Neonatal), CCRN-K (Pediatric)
, is a flight nurse-paramedic who has practiced and taught Trauma Care, Tactical Medicine, Emergency/Critical Care, and Prehospital Emergency Medical Services, both in the military and the civilian world. He holds degrees in nursing and molecular biology, and is a graduate of Duke University's Legal Nurse Consulting program. He holds multiple advanced specialty certifications as well as extensive instructor qualifications in critical care and emergency medicine.
Click here for information about Sean G. Smith
---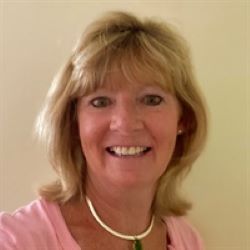 Robin Gilbert, MSN, RN, CEN, CPEN
, has over 25 years of experience in emergency nursing. She is both a certified emergency nurse and certified pediatric emergency nurse. Robin has extensive experience working in the emergency department, progressive care, intermediate care, transitional care, step-down, and currently as the regional manager for staff development at Central Maine Medical Center. Robin draws on her expertise to teach her own hospital staff and experienced healthcare audiences throughout the country on a variety of critical care and emergency nursing topics.
Click here for information about Robin Gilbert
Rapid Response Certification (CRRP) Training
Save Your Crashing Patients
Valued at $909.97
Yours today for just $299.99!
100% Satisfaction Guarantee
Register for this intensive training course without risk. If you're not completely satisfied, give us a call at
800-844-8260
. We're that confident you'll find this learning experience to be all that's promised and more than you expected.