The miracle of childbirth can quickly turn into a nightmare during an emergency.
Prepare for any possible OB complication and prevent future emergencies during birth and postpartum with our new online training — Obstetric Emergencies Certificate Course.
Using our decades of vital, in-the-field experience and crucial knowledge regarding current recommendations and practices you will learn:
The latest trends, treatments, and issues in high risk obstetrics, like:
Severe Hypertensive Disorders in Pregnancy
Managing Amniotic Fluid in Embolism
Urgent vs. Emergent Newborn Conditions
Current Recommendations for Postpartum Hemorrhage
You'll also discover how to immediately improve maternal and fetal outcomes with new strategies and techniques and keep up with changes from AWHONN, ACOG, the ISMP, and the CDC.
Finally, all the vital information you need is in one convenient, online location!
Plus, earn up to 18.0 CE hours on your own schedule.
Get started today on the comprehensive obstetric emergency training your peers are calling "informative, engaging, and easy-to-understand"!
Your partners in education and success,
Donna Weeks, DNP, RNC-OB, C-EFM, CPN
& Jamie Otremba, MSN, RN, CNM
Obstetric Emergencies Certificate Course
A $659.97 Value — Just $299.99 for a limited time!
This course has already changed the lives of your colleagues and their patients.
See what else they have to say about it:
" Instructor had some of the best explanations for preeclampsia and patho/plus that I have ever heard. She made it so easy to understand! " — Molly M.
" I really enjoyed this presentation again! I have taken this course in person years ago and enjoyed it again with all the new recommendations. Jamie is a dynamic speaker, easy to listen to, and funny too! " — Helen B.
" Great presentation by an author and leader in this field that I've looked up to for a long time. " — Kristine H.
" Jamie is a fabulous speaker who is "right on" with what is happening in OB — totally transparent, honest, and well-versed. Loved all the examples she gave. Learned a great deal. " — Donna B.
" Donna was very informative and engaging. " — Eva M.
" Great seminar! Learned a lot…Presented information in an engaging way and kept us interested. " — Erika S.
Obstetric Emergencies Certificate Course

Valued at $659.97 — Yours for only $299.99!

Sign-up today and INSTANTLY SAVE!
Don't let the stress of an OB emergency stop you from providing the best care possible.
We break down complex issues by explaining things from the ground up, so you can immediately apply the important information you receive!
Prepare yourself today and ensure a brighter tomorrow for new parents and their babies.
Here's what you can expect to get out of our all-inclusive online training:
OB Emergencies
— with Jamie Otremba, MSN, RN, CNM
Trauma in Pregnancy: Managing a Potential Catastrophe!
Triage: How Much is Too Much?
Labs: What's NOT Normal in Pregnancy
CPR with a Gravid Abdomen
When to Consider "Bedside Cesarean"
Management Strategies for Hemorrhage
Risk Evaluation & Prevention
3rd Stage Management
Qualitative vs. Quantitative Assessment
Is Misoprostol all it's Cracked Up to Be?
Current Medication Recommendations
Triggering Massive Transfusion Protocols
Amniotic Fluid Embolism
Are We Putting Them at Risk?
What Does the Differential Look Like?
Rapid Response That May Save Their Life
Severe Hypertensive Disorders in Pregnancy
How Does This Happen: Update on Pathophysiology for Today's Patient
Urgent Treatment Thresholds
The Best & Latest Medications
Fetal Evaluation: From NSTs to UARs & Everything in Between
Post-Partum Management
VIOLENCE!
More Common Than You Think, Do You Know How to React?
The Angry Partner
Being Threatened with Violence
Developing an Action Plan for Crisis Events
Where & When to Get Help
The At-Risk Newborn
Umbilical Artery Studies
Identifying a Problem
What All the Numbers Mean
When to Watch & When it is an Emergency
---
High Risk Postpartum Patients: Conquer the Mother-Baby Warning Signs
— with Donna Weeks, DNP, RNC-OB, C-EFM, CPN
Prevent Complications for Postpartum Morbidly Obese Patients
Can we prevent infection and sepsis? How about DVT and PEs?
Interpreting critical laboratory results pertinent to this population
Your patient had bariatric surgery – Implications based on Roux-en-Y vs. gastric banding vs. gastric sleeve
Caregiver bias – are you at risk?
Strategies to Decrease Opioid Use Following Childbirth
Managing post-op pain with minimal opioids
IV acetaminophen and polypharmacy considerations
Your patient has chronic pain. What are the effects on the baby?
Detect neonatal withdrawal – Intervening when something is just not right
Postpartum Depression: Early Identification and Help
Postpartum screening tools to evaluate risk: What is the nurse's role?
What are the baby blues? How is it different from postpartum depression?
How to reduce the risk and prevent PPD from leading to maternal death
Antidepressant medications – are they safe in pregnancy? What about medications and breastfeeding?
How does traumatic birth contribute to PPD? How can you reduce the risk?
The Newborn Transition to Extrauterine Life
Vaginal delivery vs. Cesarean section – does it make a difference?
Taking the first breath: Why is it so hard?
Skills for early recognition of TTN
Must-know tips to interpret cord gasses
The latest on neonatal resuscitation: Urgent signs you can't miss!
Support the newborn transition for the late pre-term: Temperature regulation, glycemic control, breastfeeding concerns
Solve initial challenges for the breastfeeding parent
Congenital Cardiac Heart Disease
Critical aspects of the newborn assessment
Screening for CCHD – how does it work?
What does pre-ductal and post-ductal really mean?
Common and less common congenital heart diseases
What is VACTERL?
POST-BIRTH Warning Signs
Maternal mortality is increasing. What can YOU do to reduce this statistic?
Recommended interventions for the 7 common causes of maternal mortality
What are the best practices to help patients and families recognize life-threatening signs?
Over half of maternal deaths take place during the year following childbirth. What can you do to save lives?
Critical patient education topics for the postpartum patient
Plus, Sign-up now and get immediate, lifetime access to a
complimentary BONUS video:
High Risk Obstetrics: Current Trends, Treatments & Issues
with Jamie Otremba, MSN, RN, CNM (Valued at $219.99)
Delve into the most common obstetrical emergencies presenting in today's obstetrical patients. Take a comprehensive look at pre-eclampsia, eclampsia, HELLP, the pitfalls of diagnosing and treating preterm labor, shoulder dystocia, abruption, previa, postpartum hemorrhage, placenta accreta, amniotic fluid embolism, venous thromboembolism, VBACs, and inductions.
Learn the current trends, treatments, and issues in high risk obstetrics through enlightening case studies, persuasive evidence-based research, and an engaging presentation style.
Yours FREE when you REGISTER NOW!
Obstetric Emergencies Certificate Course

$659.97 Value
Just $299.99 Today — Unbelievable Savings!

Advance Your Practice in 4 Easy Steps
Review the course materials at your own pace and at your convenience! You'll have unlimited access to all course videos and materials online forever. Plus, use the PESI Mobile app to access the course content on-the-go, wherever and whenever you want on your mobile devices.
Instantly collaborate with other professionals on the course materials through interactive message boards. You'll be part of a community of hundreds of dedicated healthcare professionals, providing valuable opportunities to share insight and experiences and to build your professional network.

Jamie Otremba, MSN, RN, CNM, has more than 20 years of maternal child nursing experience and is currently practicing full scope nurse-midwifery at a progressive OB/GYN clinic in suburban Minnesota. She is also one of the medical directors for the Women's and Children's Service Line at a large hospital and medical center in Minnesota and has practiced in women's health care in a variety of settings, including: labor and delivery, postpartum, antenatal, and community health nursing.
Click here for information about Jamie Otremba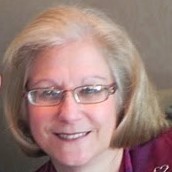 Dr. Donna Weeks, DNP, RNC-OB, C-EFM, CPN, has more than 30 years of maternal child nursing experience where she has held roles from staff nurse, to manager, director, and educator and is currently practicing as a Clinical Nurse Specialist at JFK Medical Center. Donna's experience includes high risk OB, L&D, postpartum, and newborn nursery and her vast knowledge and expertise allow her to present the most challenging concepts in a way that is easy to understand.
Click here for information about Donna Weeks
Obstetric Emergencies Certificate Course

Valued at $659.97 — Yours for only $299.99!

Sign-up today and INSTANTLY SAVE!

100% Satisfaction Guarantee
Register for this intensive training course without risk. If you're not completely satisfied, give us a call at
800-844-8260
. We're that confident you'll find this learning experience to be all that's promised and more than you expected.